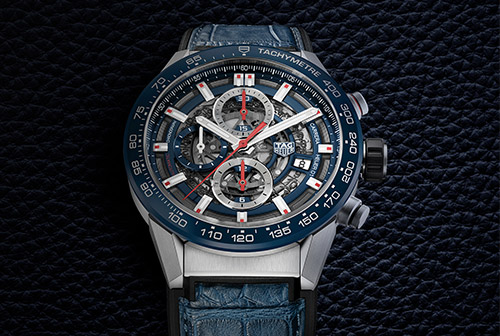 TAG Heuer Releases Pre-Baselworld Carrera Heuer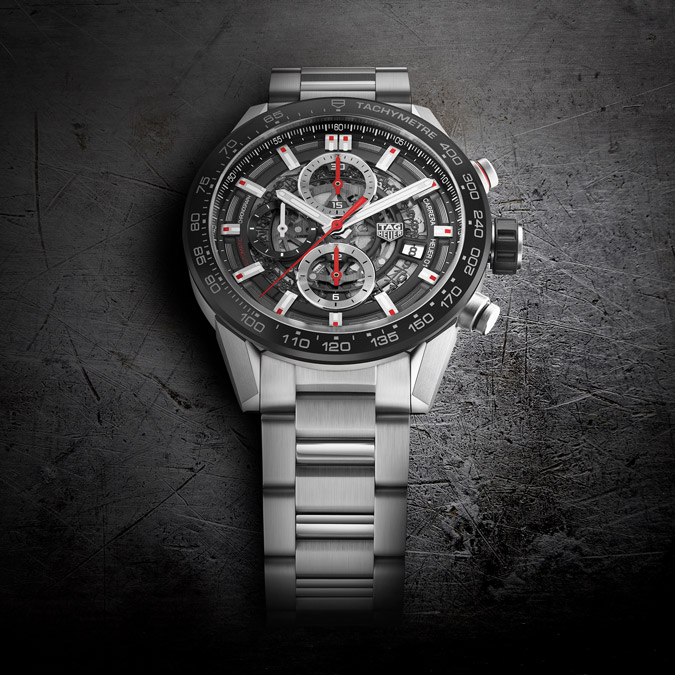 Image: TAG Heuer.
Though the Carrera Heuer timepiece was first unveiled in 2015, watchmaker TAG Heuer, in preparation for international watch and jewelry exposition Baselworld 2017, releases an updated version for a more sleek offering. This time in 43mm, versus the original 45mm, this new addition features three different iterations—black, deep navy blue, and cognac brown—and is completed by a polished ceramic tachymeter bezel. A sapphire backing, as well as the trademarked skeleton dial, prove the piece's undisputed desirability, its open-worked face a peek into the tech that makes this accessory tick. With subtle touches of red that provide a sharp balance of color, the overall assembly is poised and perfected, a fitting release considering the brand's Swiss horological heritage. Suave in its execution and with three debonaire wristband options, the updated Carrera is sure to make a splash when Baselworld begins March 23, 2017.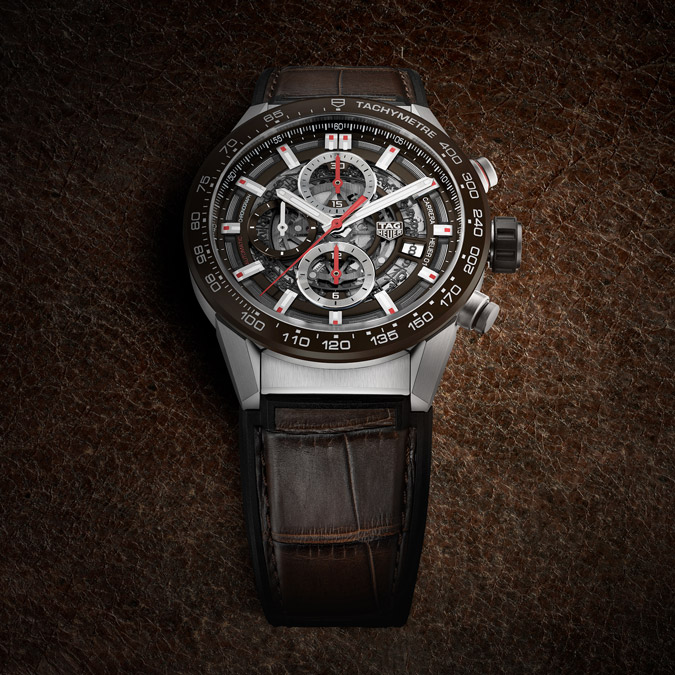 Image: TAG Heuer.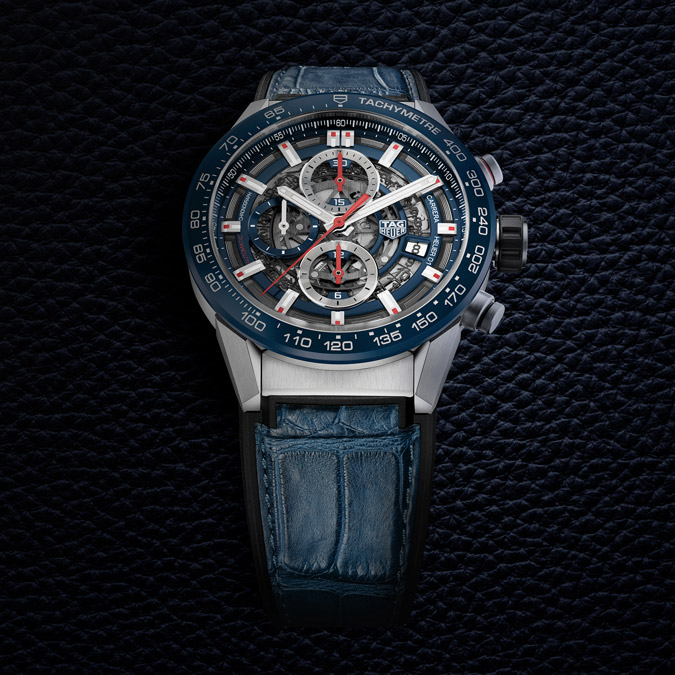 Image: TAG Heuer.
The TAG Heuer Carrera Heuer is available online now.