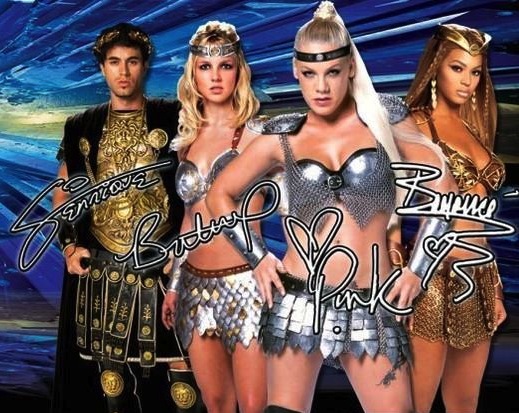 Enrique Iglesias Cares Not for Beyoncé's Life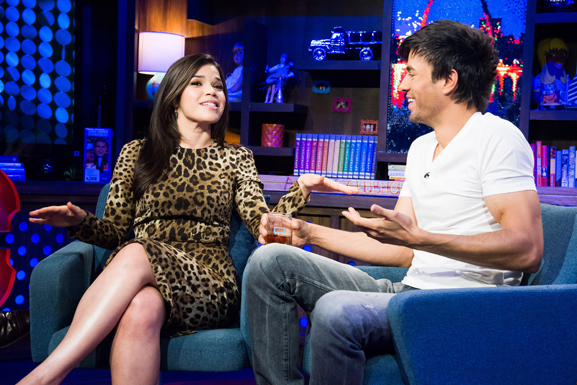 On Thursday night's Watch What Happens Live–typically the most heaping of Bravo's five weekly servings–things heated up when Enrique Iglesias was forced to play Plead the Fifth, a three question game in which the contestant can refuse to answer only one. Host Andy Cohen went deep, asking the singer to engage in a round of SHAG-MARRY-KILL: Pepsi Edition.
Quick rewind: In 2004, Iglesias starred in a Pepsi commercial as an evil Roman Emperor alongside Queen Beyoncé, the legendary Miss Britney Spears, and fly-girl P!nk. (Pepsi: Can we get a reboot?)
Cohen forced Iglesias to do what many would deem "the impossible," SHAG-MARRY-KILL: YONCÉ-BRITBRIT-P!NK. America Ferrera, the other guest on the show, quickly answered for him, Marry Beyoncé ("You have to"), shag P!nk, and kill Britney. A hush fell over the room. Iglesias, who had initially decided to use his "Plead the Fifth" and not answer the question, decided that that order of events did not jive turkey with him. So he decided to play. Iglesias spared Britney's life, making love to Pink, and effectively killing Beyoncé Giselle Knowles.
Nobody won.
Main image courtesy of Bravo TV; featured image courtesy of BashNY.net.