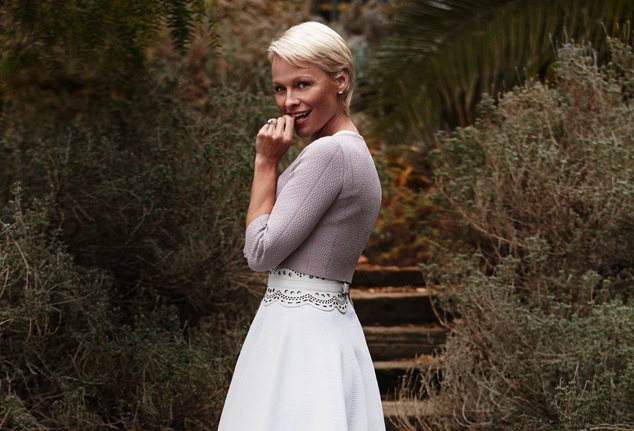 Pamela Anderson Thought She was Anderson Cooper/a Q-tip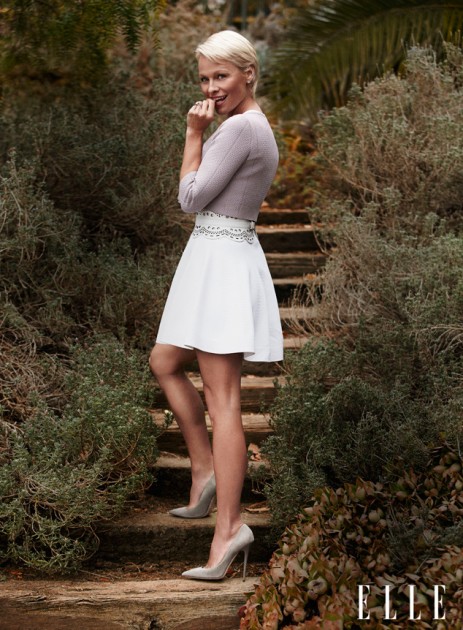 Pamela Anderson has come a long way from her days on Home Improvement, Baywatch, and who could forget remember VIP and 2005's Stacked? Back in October, the 'actress' cut her famous platinum locks and now, five months later, she's opened up to Elle to discuss the ramifications of the big chop.
She reveals, "At first I thought I looked like Anderson Cooper or like a Q-tip or something. But now I feel really powerful. I have a friend who is an awesome, studly man, and he goes, 'You know, some women cut their hair and it makes them look even more masculine, but you look even more feminine.' I thought it would be weird having sex with short hair but then I kind of got into the mode." A mode we all remember from her not one, but two sex tapes: the infamous Tommy Lee boatside romp plus a lesser-known earlier work with Bret Michaels.
When asked if her little ones (Dylan, 16 and Brandon, 17) know about the tapes Anderson replied, "I don't know if they've seen it, but they know about it. They know about everything. Stupid Internet. I don't know why everyone is so impressed with it."
Images courtesy of Elle.