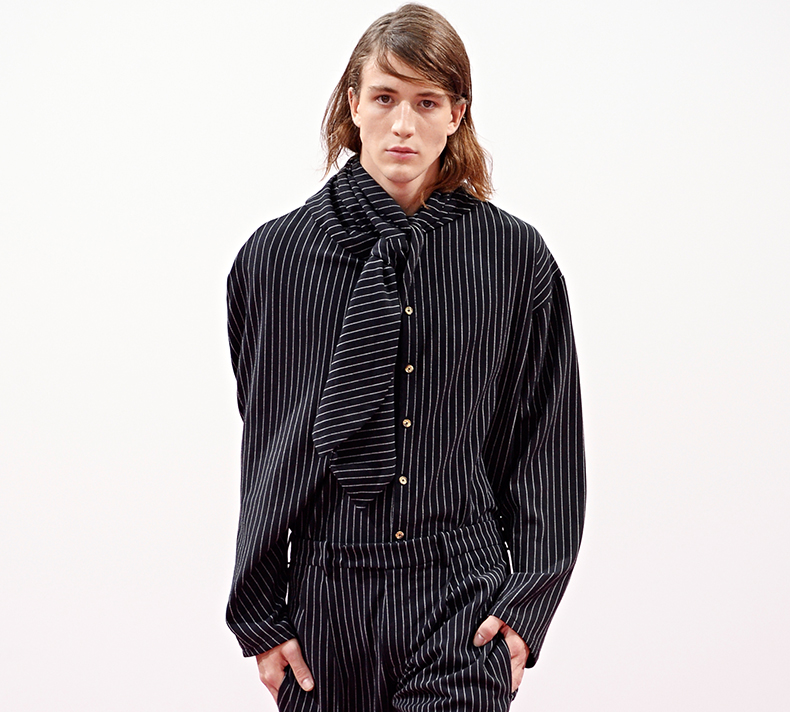 LCM: Reviewing J.W. Anderson SS15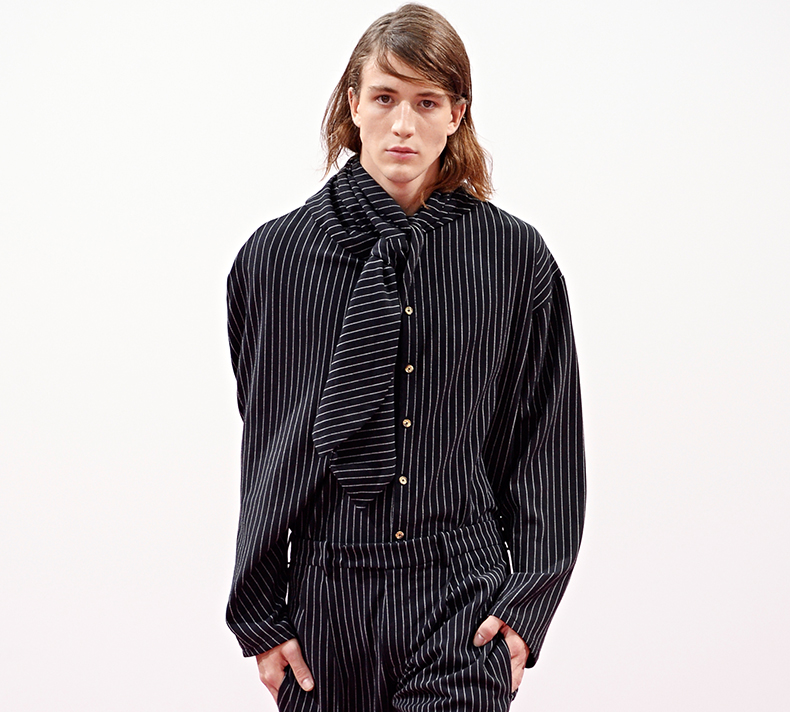 Image: J.W. Anderson.
This past Tuesday was a busy day for Jonathan Anderson. Not only did the designer launch a brand new e-commerce add-on to his website, but he also presented J.W. Anderson's Spring/Summer 2015 menswear line at 10 AM that morning. Dreamed a collection that "evolved to commandeer and pervert men's traditional silhouettes," this season's offering was everything we've come to expect from the Dalston-based designer.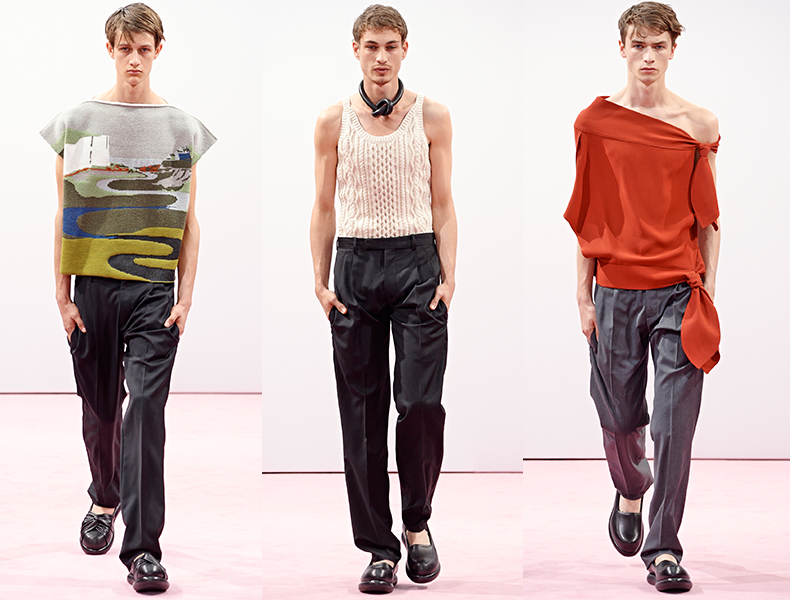 Image: J.W. Anderson.
If you recall Anderson's earlier work, Tuesday took a familiar lead from yet another feminine character, this time focusing on a bourgeois woman, and finished with the hard shape of the archetypal male. Featuring knitted tank tops, off the shoulder cuts, and pussy bow necklines, styles commonly associated with the "feminine" aesthetic were paired with loose tailored trousers, and enforced Anderson's commitment to blurring the boundary between gender stereotypes.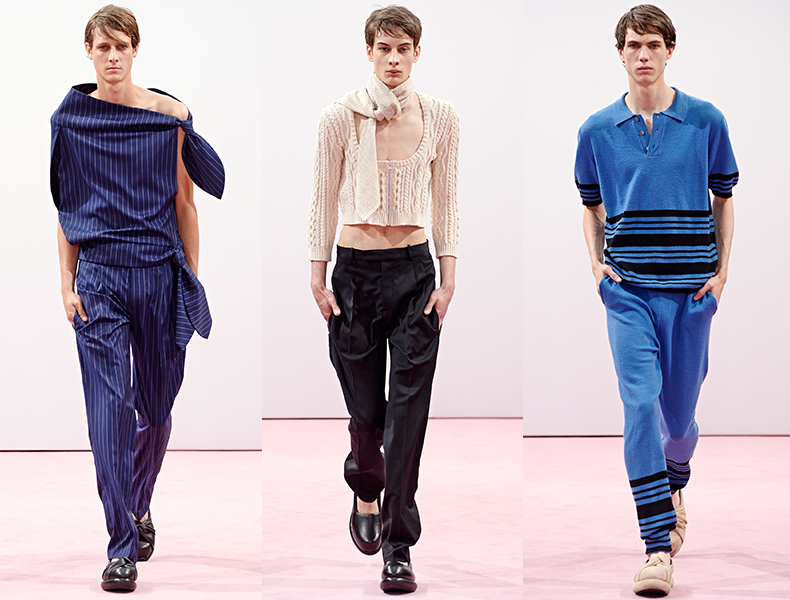 Image: J.W. Anderson.
For SS15 the overall shape was slender, with clothing seen cut diagonally across models' bodies and employing the asymmetry the brand famously pionereed. Tailoring was relaxed and pieces appeared as though they could seductively fall off the models at any moment, in some form of "sleepy eroticism." With the beachside summer holiday another clear influence, nautical stripes made several appearances, and knitted jumpers resembling tapestries depicted coastal scenes. Anderson also featured an array of color-block jackets and polo shirts to fully cater to any customer be they of different sexes, worlds, or of just schools of taste.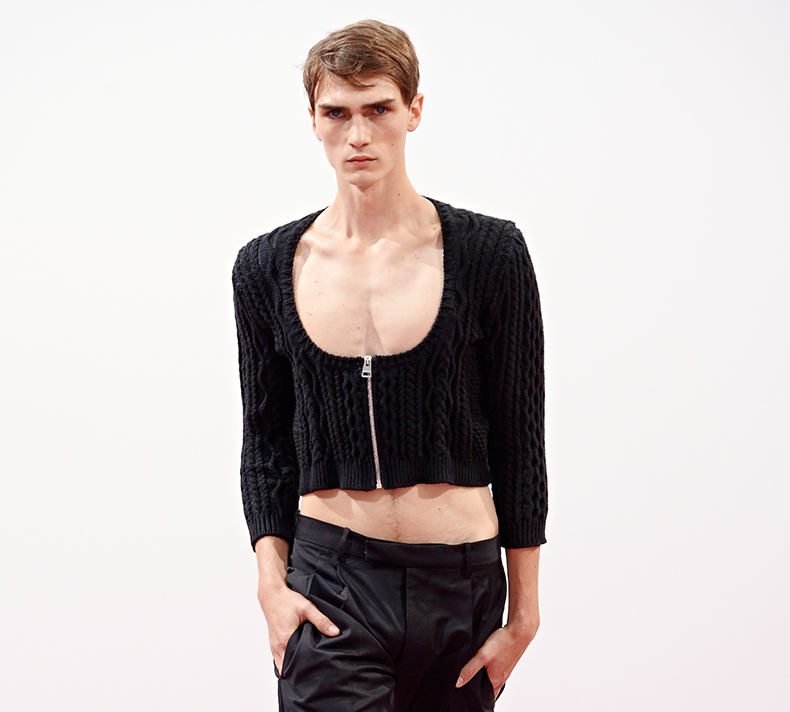 Image: J.W. Anderson.