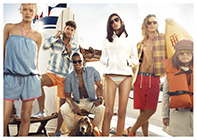 Launched Today: Tommy Hilfiger Surf Shack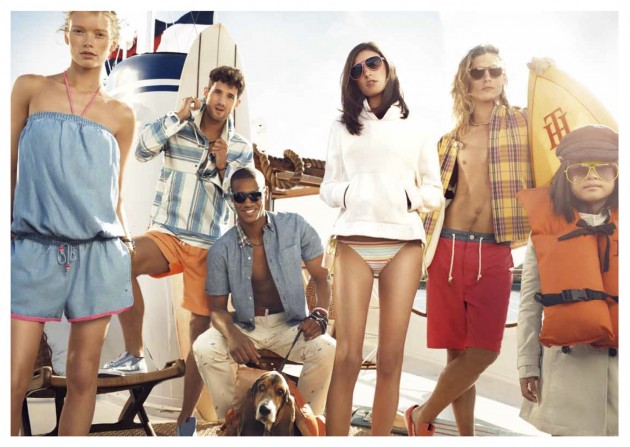 The Limited Edition Tommy Hilfiger Surf Shack collection that drops today is spot on for Summer 2013. The tight 16 piece men's collection loops back to the golden days of American surf style in the early 1960's—we'll say something like simplicity in flippant, beachy bodaciousness, but is hewn out of shapes, colors and styles that follow the elegant thread of today's modern man. Basically this—Mad Men contemporary chic… at the beach. More after the jump.
The lightweight chambray blazer isn't just surf— it's city and it has all the makings of a staple summer piece. Pair it with a T, a white oxford, shorts or chinos (your call), some of the collection's stellar deck shoe options and/or the collection's array of colorful aviators (when you're  feeling like money) and you're all set. Also in chambray are the waistband and rollable hemlines on the sherbet orange Mahalo Shorts that hit at just the right mark between the knee and the thigh. Short Sleeved oxfords are begging to be worn with them. The cream twill surfboard, all-over, print pant and the lightweight Emerson plaid jacket with rollable sleeves are the impact pieces with the Sundown sweater (really a comfy baja) and the surfboard print swim trunk coming in for the style save whenever summer's sea air calls for sporty performance.
[nggallery id=273]
And for the real surf aficionados out there, check out the Tommy Hilfiger partnership with the Art Production Fund. They've collaborated with five American artists on some pretty rad custom designed surfboards that compliment the collection.
[nggallery id=274]