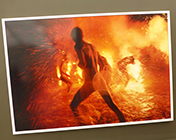 Fairest of Them All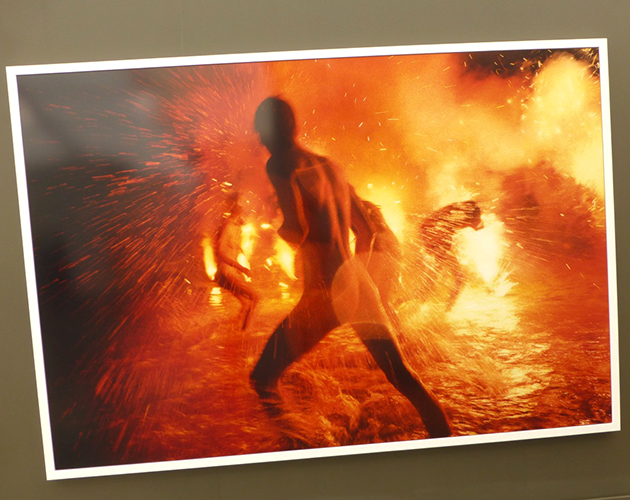 Spring in New York seems to be the shortest season. It comes in a few gentle gusts of wind that glide through the city streets for a month or so before the summer settles in at a steady 95 until late September. Those gusts signal the arrival of cherry blossoms blooming at the Brooklyn Botanical Gardens, the annual Comme des Garcons sample sale, and the uptown girls getting their base tans in Central Park (Strawberry Fields, in case you were wondering). It's an easy, breezy couple of weeks when almost everyone in the city comes out of winter hiding to get allergy attacks together. And before the summer shares in Montauk and Southampton start on Memorial Day, New Yorkers in the know go full-out art-fan for Frieze Art Fair weekend.
The fair makes a sprawling home for itself on Randall's Island Park and draws both local and international art galleries, buyers, advisors, and consultants, in addition to crowds of art fans. And while competing fairs have popped up around the city, Frieze is still the one that makes the most noise by commissioning and programming performances, lectures, site-specific projects, and sound sessions within the fair. Checking it out in its entirety is a mini-commitment that begins and ends with a trip by ferry or shuttle across the East River, and strolling from booth to booth under the massive white tent that serves as Frieze's pop-up could be considered a crash course in the world art-market. With each booth butted up next to one another, you'll find yourself bouncing from a Berlin gallery to a Barcelona gallery to a Bogota gallery in mere minutes (or hours, if you like to linger in front of artwork). It's a layout that allows for an immediate understanding of current trends and directions within the contemporary art scene and features galleries that specialize in both emerging and established artists. And while there might be some rivalry amongst the galleries, the stronger sense you get from visiting the fair is that of community.
Having started originally in London, Frieze fast earned a reputation as one of the more relevant fairs that happen throughout the year. As Jake Miller from London's The Approach Gallery puts it, "Frieze is incredibly important in London. There was no art fair in London. That was something that was desperately needed." Now Frieze New York, in its second year, is on track to do the same stateside. It features new galleries as well as those that have developed a relationship with the fair in the past, and its appeal is broadening with each iteration, for good reason. Katrina Weber Ashour of Dubai's The Third Line Gallery, which has done the fair in both London and New York, states it the most succinctly, "The collectors who come are very interested, they ask engaging questions, they are people who are curious about engaging with these artists' works. We just found that the atmosphere in general is the right setting. It feels like a good mix of people who are looking for work that is intelligent and has substance behind it." Even New York's hometown heavyweights make the trek from Chelsea and the Lower East Side to set up shop at the fair. "Frieze is the only art fair that we do in New York," states Miriam Katzeff, Director of Team (Gallery, Inc.), "It's like having a third exhibition space." And Ramsay Kolber of New York's Harris Lieberman Gallery agrees, "It's nice to connect our current space with the fair, and its also nice to show with people we wouldn't get to show with normally in such a beautiful space."
In total, over 180 galleries make a mark at Frieze New York. And in case the attendees found themselves a little art-fatigued on their way through it all, Frieze's program this year included a few distractions in the form of local food vendors, a performative tribute to FOOD (the legendary artist-run restaurant conceived of by Gordon Matta-Clark and Carol Goodden in 1971), and an afternoon speakeasy hidden somewhere under the white tent by installation artist Liz Glynn. Fair attendees had no idea where the speakeasy was situated, but many of them were secretly handed keys throughout the weekend and invited to take a prohibition-ish break. Any further breaks that were needed by the crowds could found in the surrounding park, in the sun, in the company of sculptures brought in for the weekend. Our suggestion is to make a mental note now, adding Frieze to next spring's shortlist. It's worth the trip.
---