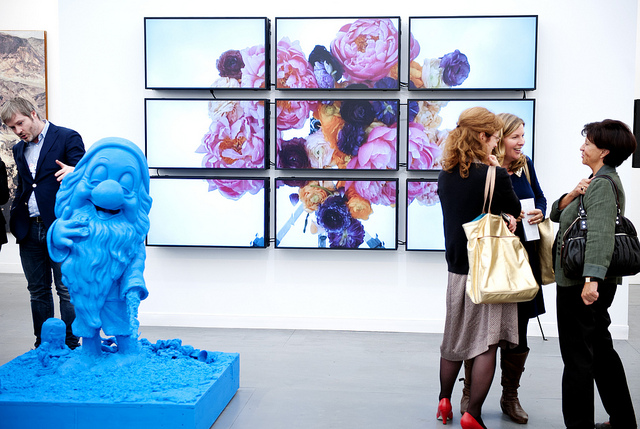 Frieze Takes New York City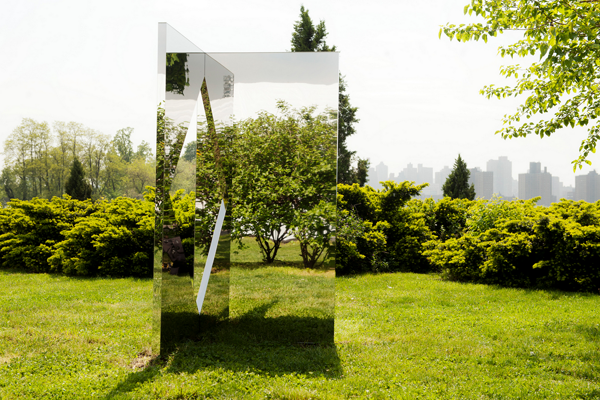 The first ever Frieze New York art fair took literally brought some of its London-based flare (it rained) to the Big Apple, this weekend but that didn't stop some amazing artwork from shining through. Especially pieces from a group who often find it difficult to break though in the competitive world of art— the enterprising young. Frieze is one of the only art fairs dedicated to contemporary artists but New York's Frieze gave special attention to galleries and artists who have come to be since 2001—and that was the energy that helped to keep the gloomy weather at bay.
In all, 180 galleries showcased their work, speakers discussed the state of affairs and parties were held all over the city (A rainy late Saturday afternoon block party in Chelsea's art gallery district DJ'd by Hannah Bronfmann, one at PS1 in Queens featuring Martha Wainwright and a DJ set by Mark Ronson and Downtown Frieze Night which saw art galleries all over lower manhattan partying later than normal). Sculpture Park, the outdoor vision of the fair which took over Randall's Island, featured some of our faves including Jeppe Hein's Geometric Mirrors I (2010) from 303 Gallery/Johann König. The highly coveted Stand Prize was awarded to French gallery, the Galerie Jocelyn Wolff.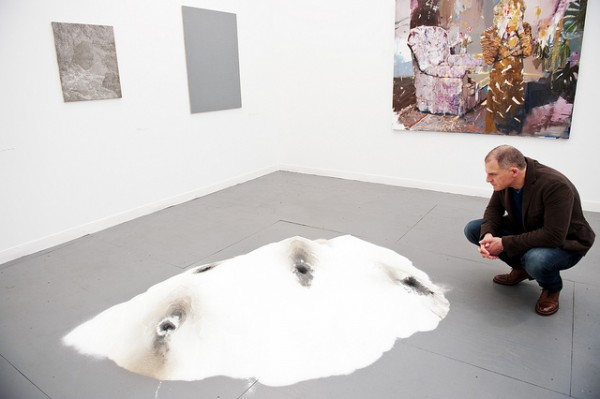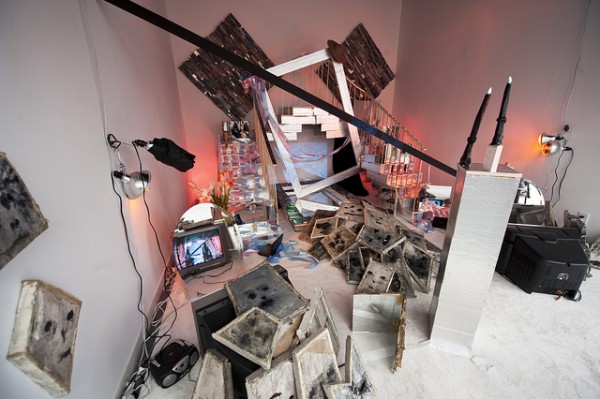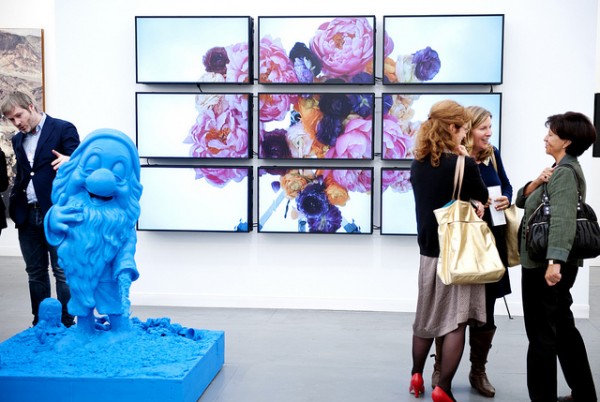 Photos: Frieze New York