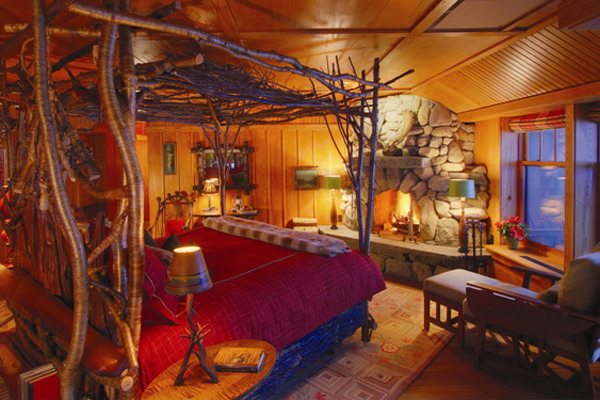 Artisan Design Takes Over The Exclusive Lake Placid Lodge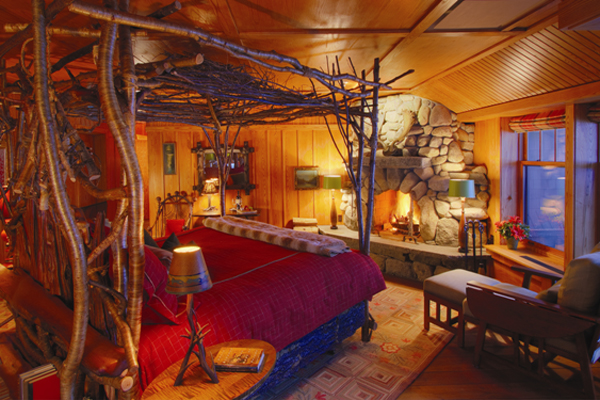 Lovers of unique hand crafted art, mark your calendars because something major is happening in a few short weeks. Upstate New York's Lake Placid Lodge, which Travel + Leisure has called one of the top 4 small inns in North America, will be hosting a unique gathering of Modern Rustic furniture and art designers the weekend of June 15-17th. Located in an area of the Adirondacks well known for their top quality handicrafts, the lodge has selected the most well respected  artisans in the the local trade (see list below) to take part. Unlike most gatherings of this kind that consist of a showcase, wine and some hors d'oeuvres, the entire weekend is set up so you can enjoy the hotel's acclaimed Artisan Restaurant (they call it that year round by the way) and  hang with, befriend and ultimately have these talented artisans hand make one of a kind pieces that you've helped to concept. Also of note: The lodge, a healthy 4 hours or so outside of NYC, is the only hotel situated on the banks of the famed Lake Placid, meaning if networking isn't your thing, you can go see of the unique handicrafts and still enjoy a quiet weekend away from the hustle in a gorgeous setting – and even explore relics from its storied Olympic past. Pics of the artisan's work are after the jump as is a link to the Lodge.
Participating Artisans: Jay Dawson, David Garrett, Jonathan Sweet, Allen Ardsm, George Jacques, Jay Haws, Barney Bellinger, Larry Post, Michael Ringer, Doug Moody, Tyler Rand, Russ Gleaves, Rhea Costello, JoAnn Post, Tom Yacovella, Barry Gregson, Wayne Ignatuk, Steve Chisholm
Check out more info here!