Louis Vuitton Opens "VOLEZ, VOGUEZ, VOYAGEZ" Exhibition in New York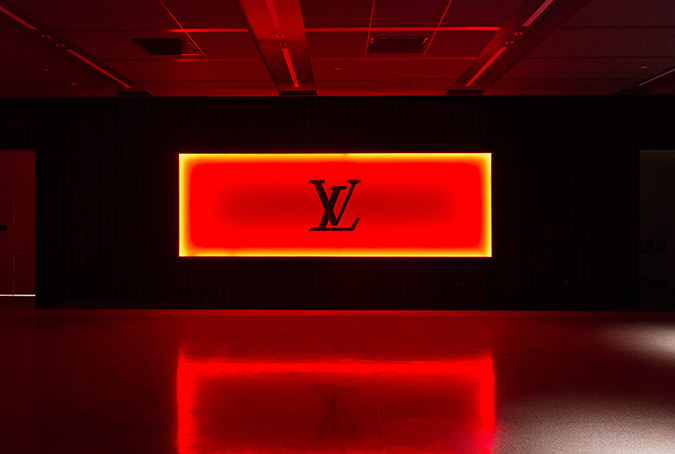 Image: Louis Vuitton.
Chronicling the legacy of the brand since its inception in 1854, Louis Vuitton opened the doors to its expansive exhibit on October 27 in the historic American Stock Exchange building in downtown Manhattan. "Volez, Voguez, Voyagez – Louis Vuitton" is a three-floor exhibition that follows the renowned designer's journey from humble beginning to household name that changed the very face of modern luxury.
Designed by opera director Robert Carsen, who additionally oversaw the presentation's design while on display in Tokyo and Paris, the exhibition features a plethora of merchandise from different eras of the brand, following its evolution and future direction. Divided into ten chapters, the main motif of the series is the trunk, which signifies the label's international influence on contemporary fashion. Rounding out the eventful night, guests were escorted to Pier 17 to enjoy an afterparty and DJ sets from Mark Ronson and Virgil Abloh.
To commemorate the exhibition, Louis Vuitton also installed a pop-up shop in downtown shopping center Brookfield Place — in theme with the exhibition, the boutique will carry a curated selection of leather merchandise and travel goods, which can be customized on site.
"Volez, Voguez, Voyagez – Louis Vuitton" is on display until January 7th at 86 Trinity Pl, New York, NY 10006. The pop-up shop in Brookfield Place will be open until March 30th at 230 Vesey St, New York, NY 10281.
[slider_pro id="135″]