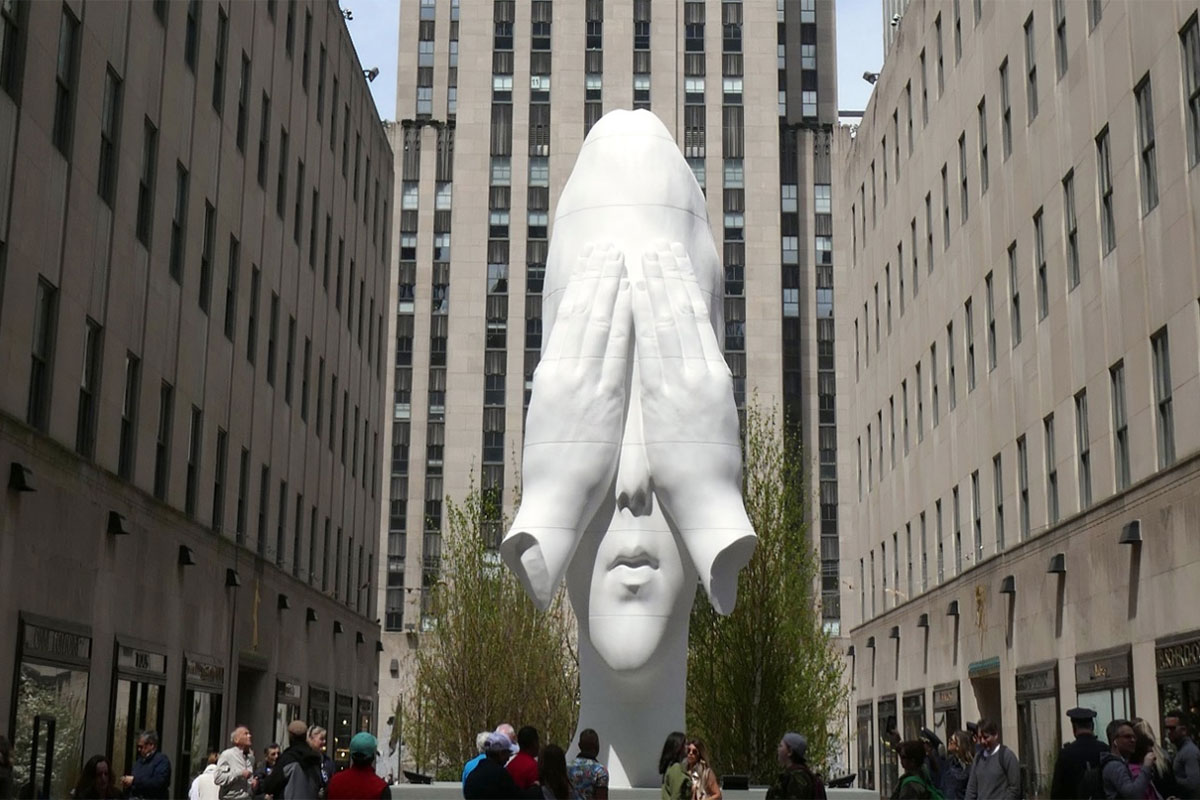 5 Booths To Visit at Frieze New York
New York is taking a trip to the lesser known neighbor island, Randall's Island, as part of the Frieze Art Fair this weekend. With nearly 200 booths exhibiting there, one is sure to get lost (the best kind) in all the art. We took the trip for you and narrowed down our five go-to spots at the extensive art exhibit.
VICTORIA MIRO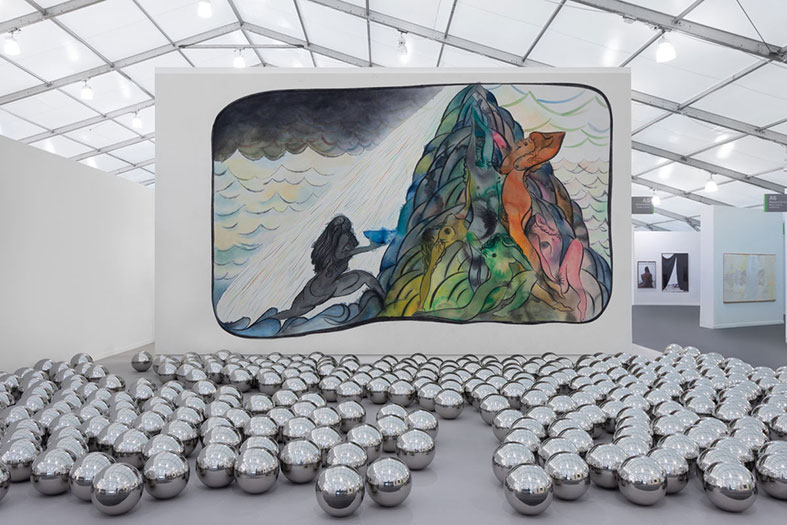 Image: Courtesy of Victoria Miro
Victoria Miro's booth exhibits a plane of silver-mirrored spheres by Yayoi Kusama. Behind the installation, the gallery exhibits a canvas by Chris Ofili depicting female figures twirling towards the sky. The price point for both works is over half a million US dollars.
P.P.O.W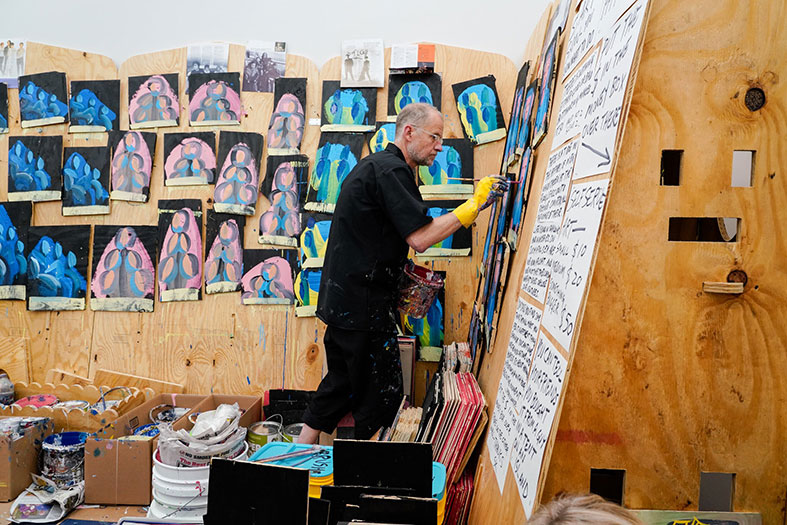 Image Courtesy: Rebecca Smeyne for The New York Times
For more affordable art, Steve Keene's paintings are on sale for $15 to $50. Influenced by indie rock bands of the '90s and the idea of selling quick sketches, the artist turned the booth into a pop-up studio where he will produce hundreds of paintings for immediate sale.
ISLA FLOTANTE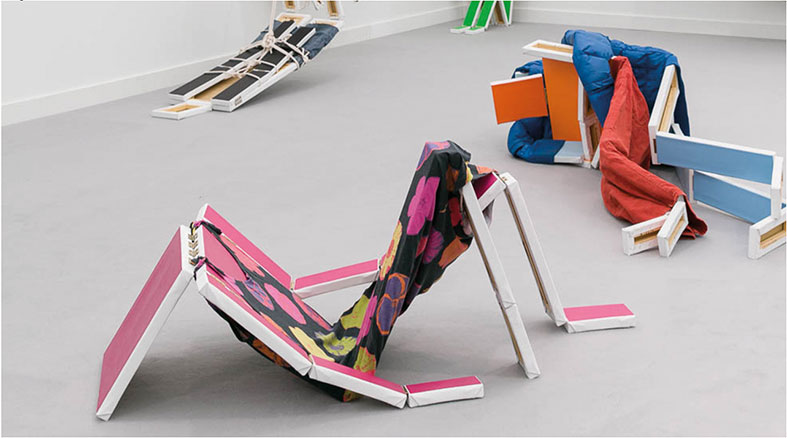 Image: Courtesy of Isla Flotante
As part of Latin American art initiative at Frieze by El Museo del Barrio, the Buenos Aires gallery exhibits Mariela Scafati's hybrids of paintings and sculptures. The installation utilizes old furniture, articles of clothing, and rope to reassemble body forms. Known for her activism in gender, identity, and sexual issues, here the artist presents her concern with color.
BOMPAS & PARR at Bombay Sapphire Lounge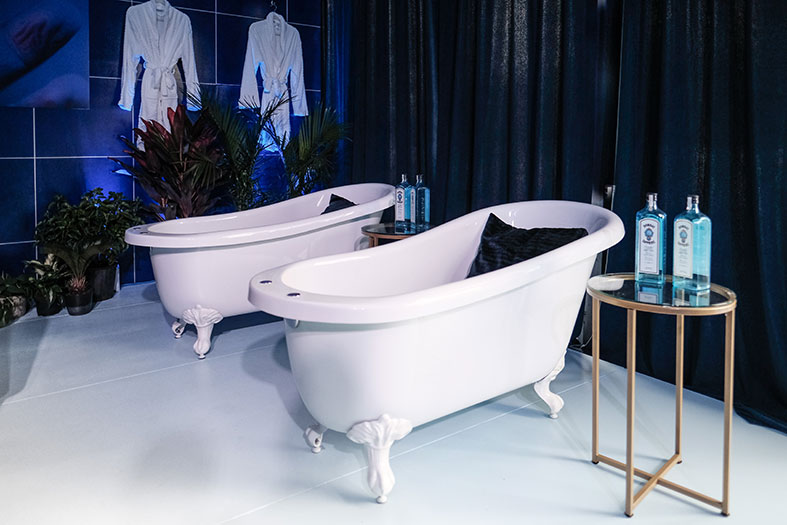 Image: Courtesy of Bombay Sapphire
For when you're all art-ed out, saunter a bit in a bathtub with a gin cocktail on hand for extra inspiration. The multi-sensory experimental studio claims at 17% of new ideas are born as a result of a bath session (even more than in coffee shops) and so their addition to Frieze really goes beyond the art by digging into where the inspiration came from.
JAUME PLENSA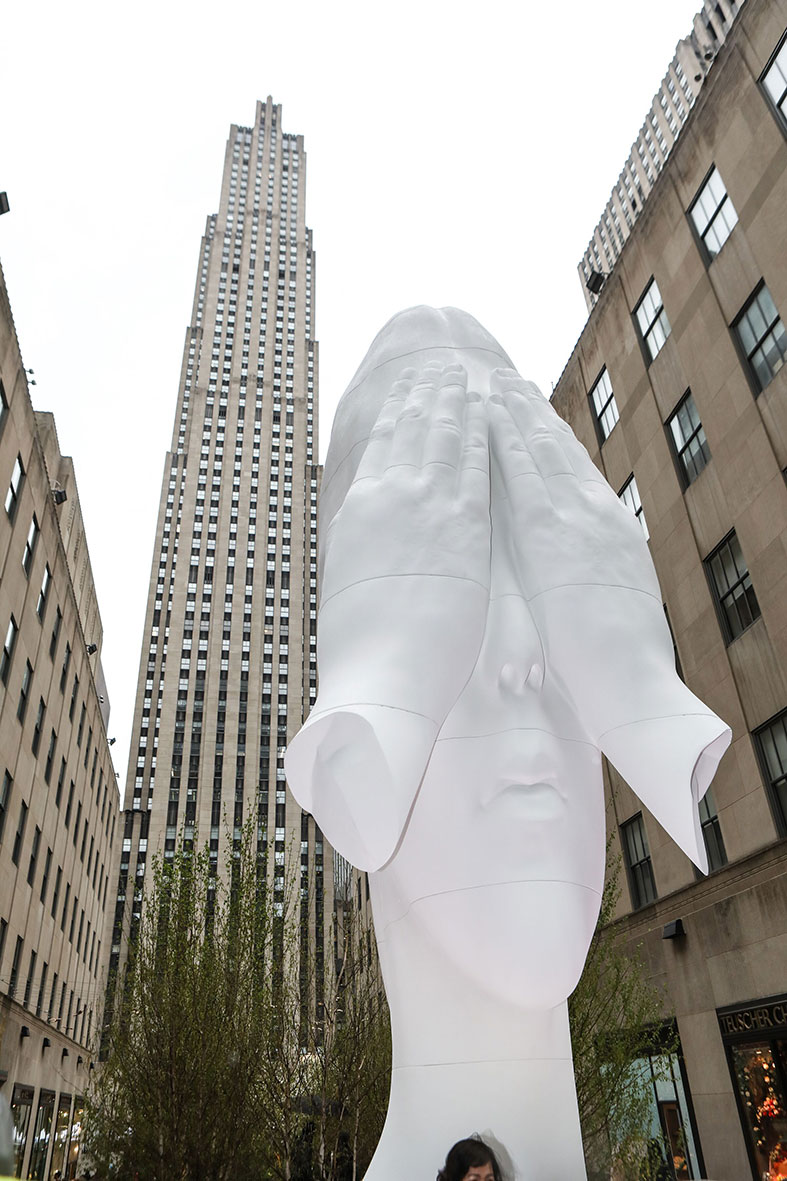 Image: Courtesy of Sansho Scott
Frieze is also taking an initiative to bring art to the public for free with several sculptures on view at Rockefeller Center. Plensas's "Behind the Walls" sculpture features a woman face covering her eyes with her hands.