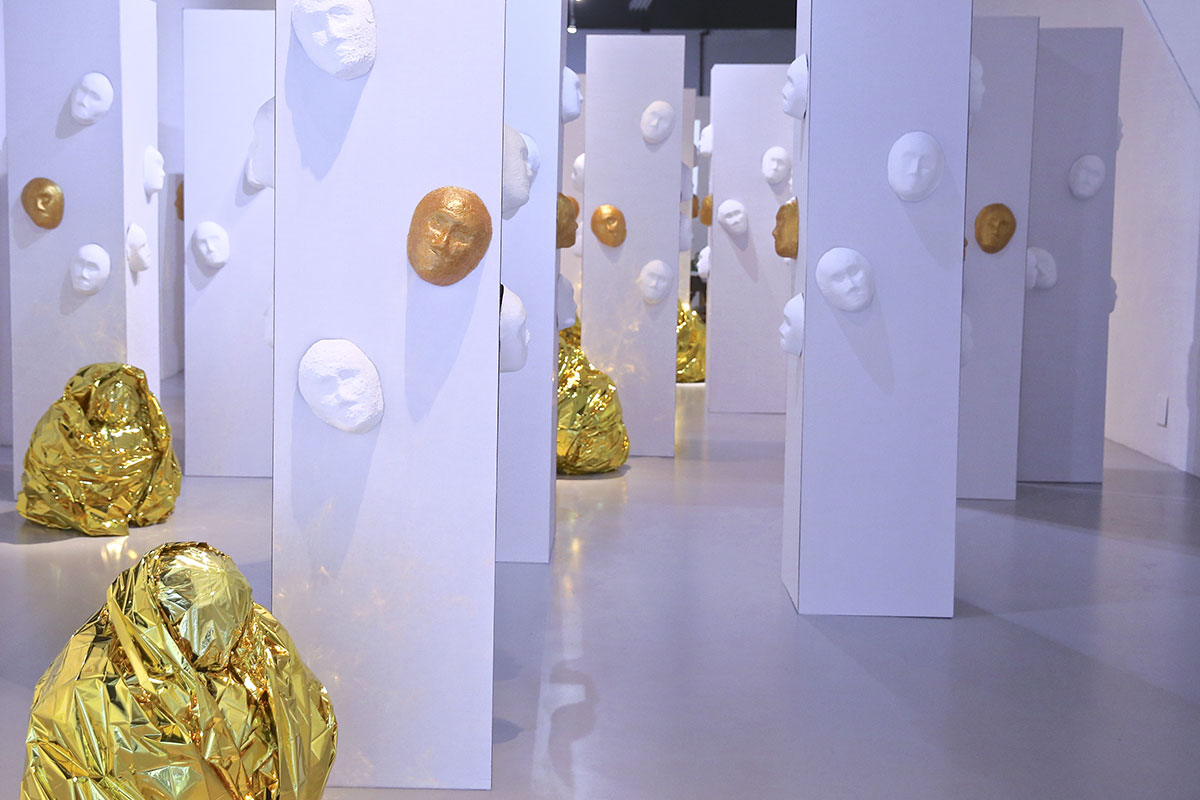 Valmont Presents "White Mirror" Exhibit in SoHo
Premium skincare company Valmont is expanding into the art scene to contribute to the conversation between art and politics. The brand's newly opened exhibition "White Mirror," open from October 25 to November 3, uses papier-mache masks to convey the interdependence of humans in society and the fact that there is no boundary between the observed and the observer. Curated by Didier Guillon, the exhibit is meant to evoke a reaction to the migrant challenges in Europe and around the world.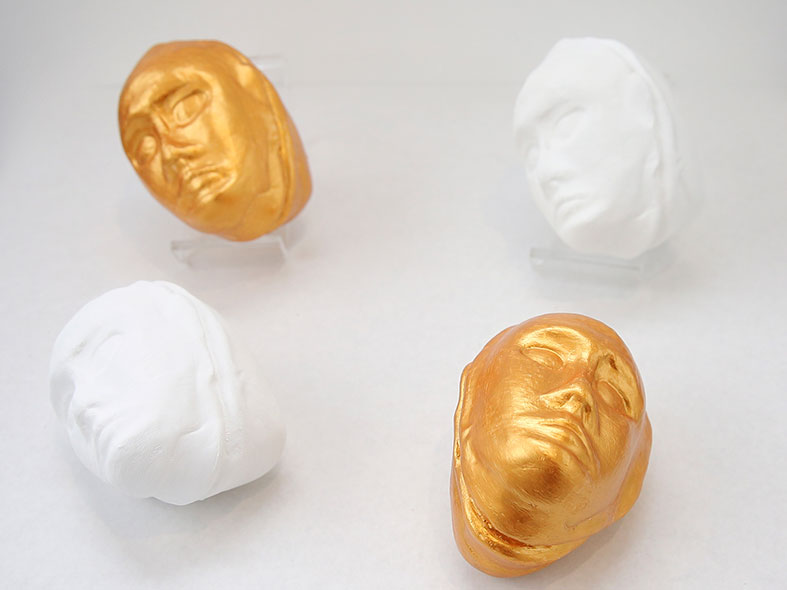 The presentation is comprised of 30 works by Guillon and presented on totems of cardboard with golden and white masks. Guillon has curated art exhibitions all over the world including multiple Venice Biennales, as well as Switzerland, Greece, and New York City. Bringing his notion of "When Art Meets Beauty" stateside, Valmont has collaborated with Publicolor, a nonprofit that supports at-risk students in their education. Valmont will donate $10 to Publicolor for each StorieVeneziane and l'Elixir des Glaciers product sold during October and November of this year.
Valmont's "White Mirror" is open now at 393 Broadway, NY 10013.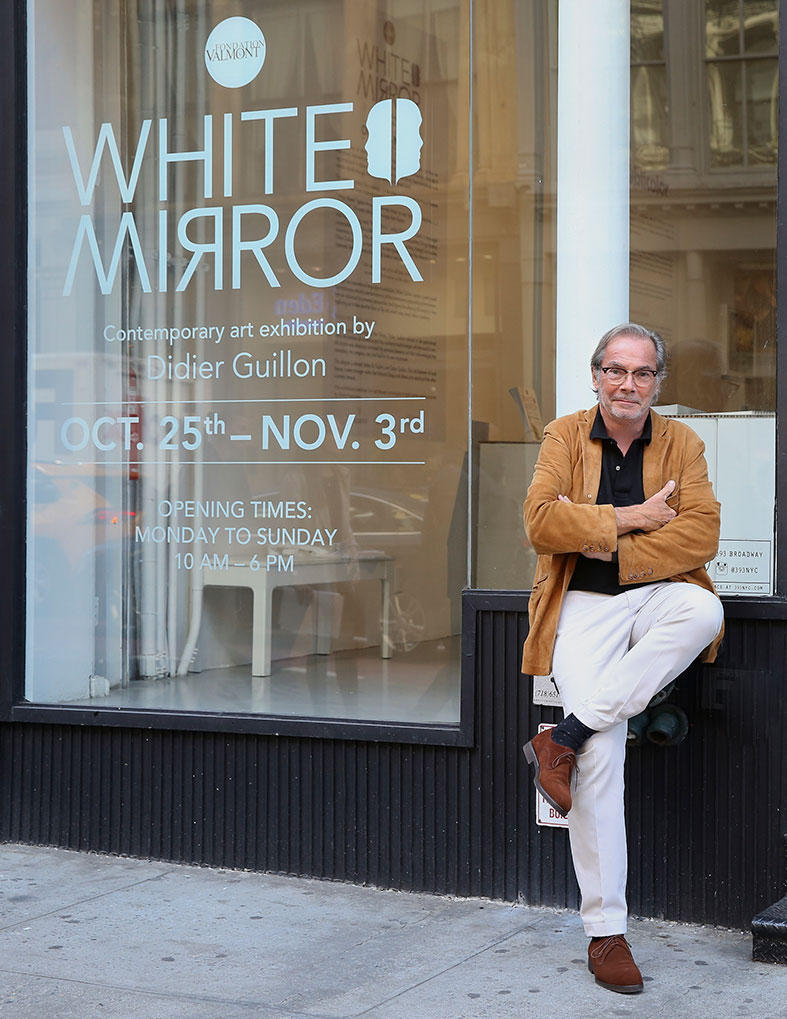 Didier Guillon