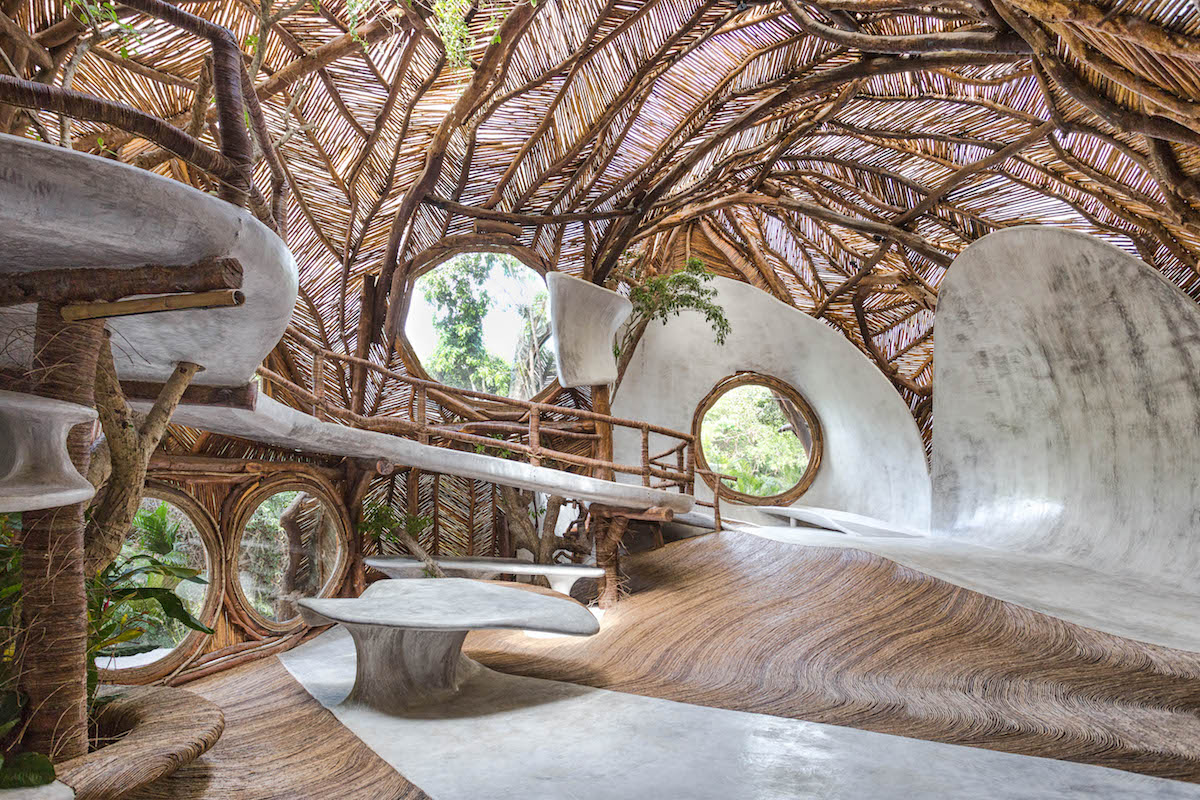 Art Spotlight: Tulum's Futuristic Jungle Art Gallery, IK LAB
As everyone makes their way to Art Basel, we focus our artistic attention to Tulum's jungle where IK LAB art and cultural space opened earlier this year without a single white wall on the grounds of eco-inspired resort Azulik.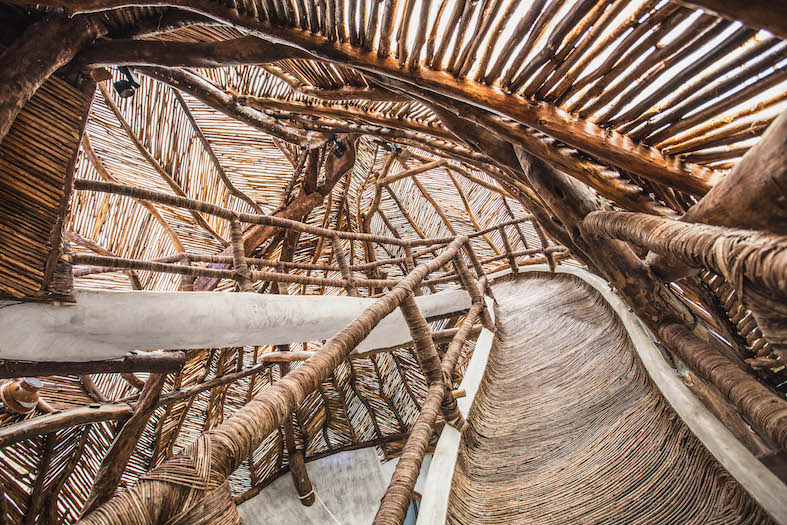 Images: Courtesy of the gallery
The dreamscape gallery is an unprecedented art space resembling a forest from a fairytale or perhaps a Tulum-version of Gaudi's Sagrada family with tree branches hugging the walls and directing the direction of the "rooms." Founded by Eduardo Neiro and designed by architect Fernando Artigas, the space does not have a single upright, classic wall. Instead, the wooden floors meld into the walls and those into a hanging bridge around the gallery creating a bright hobbit-like home of mounds and turns. This space makes us question whether it is part of the exhibit itself and brings up the argument of architecture vs. art. Undoubtedly, IK LAB is a work of art itself.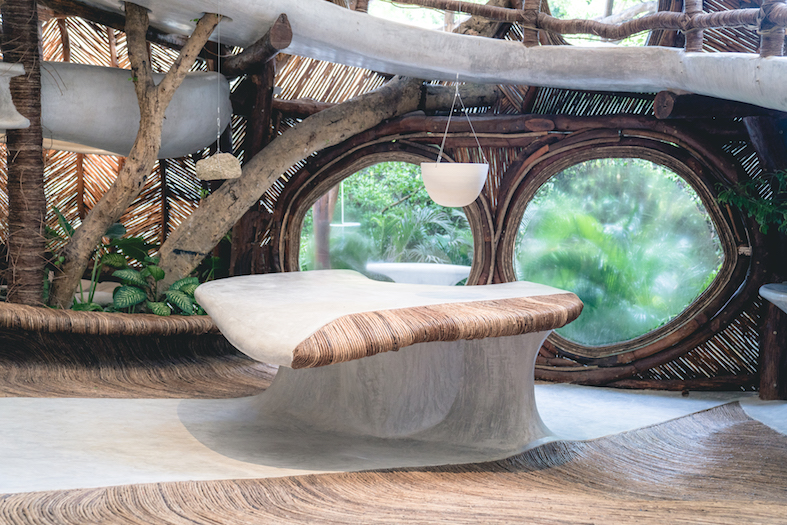 The gallery is currently exhibiting the works of France-based artist Katinka Bock, NYC-based Guillaume Leblon, and Guadalajara-based Gabriel Rico in a show called Configurations. The three join in an effort to display alchemical forces, ephemeral transformations, surreal transitions, and post-apocalyptic ruins. Bock's bronze-cast plants, Leblon's seamless correlations between the real and the surreal, and Rico's apocalyptic ruins fill the space with a mysterious new atmosphere.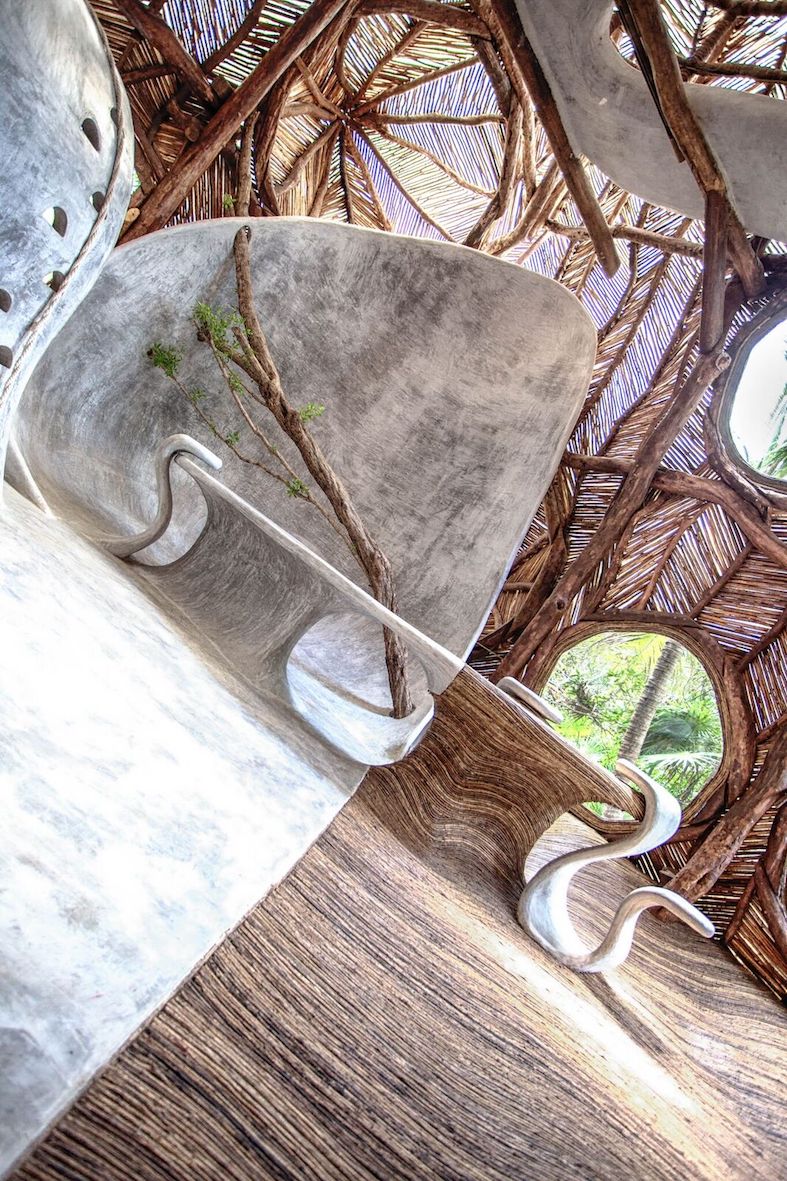 IK LAB was developed with the essence of the location's particularities: nature, rich spiritual heritage, and art in mind. The three artists whose work is currently on display each highlight this idea anew as their international backgrounds unite in a space of boundless art experience.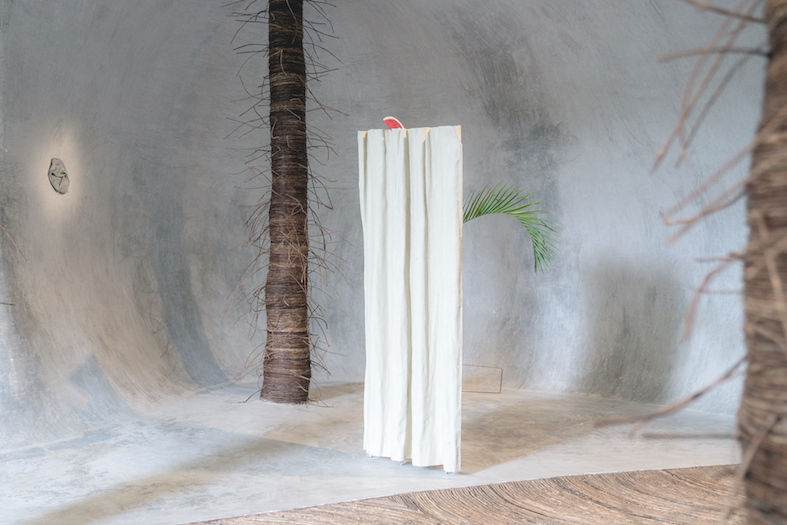 Configurations is on display until January 31, 2019