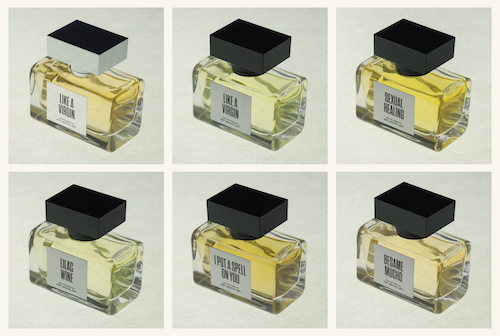 Art Meets Art Launches Song-Inspired Fragrances
Art Meets Art, a rising French perfume maker, seductively fuses the parallel universes of scent and song into a sensual fragrance experience. The inaugural collection includes five scents, each unlocking the supposed scent of pop classics including Like A Virgin and I Put a Spell on You to bring humor and wit into the microcosm of parfumerie.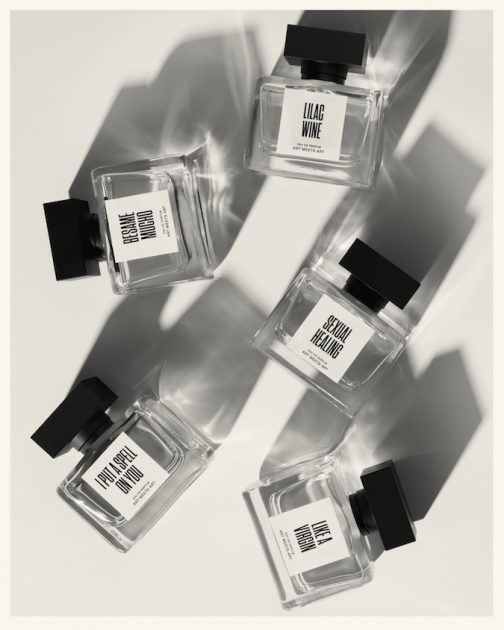 "Today, the world of fragrance is about classic, institutional brands. We want to bring a bit of fun into this without compromising quality," says founder and artistic director Ali Kashani. "Can we create a perfume that is truly excellent but with a cool vibe to it? This is something that happens in fashion. You have provocation. Why doesn't it exist in the world of perfume?"
Kashani, a seasoned connoisseur of the business after his 11-years at L'Oreal and Unilever, was not a newcomer and neither are his perfumers. Christophe Raynaud (Besame Mucho and Sexual Healing creator,) Alberto Morillas (Like A Virgin and I Put a Spell On You creator,) Frank Voelkl (Lilac Wine creator,) and Fabrice Pellegrin (Like A Virgin limited edition creator) are really the creme-de-la-creme of the industry having created the iconic scents of the century. Stemming from a personal and professional relationship, the nose's trusted Kashani's vision to create a "hip" perfume brand and took on the job as an artistic challenge rather than a their blockbuster-fragrance jobs.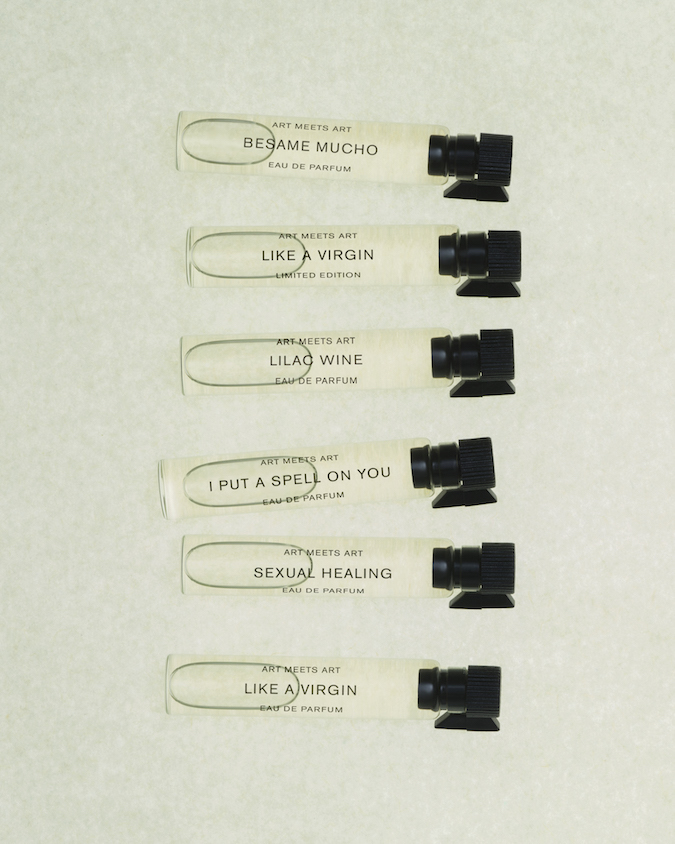 After only 10 months, Art Meets Art was immediately stocked at Saks' new Beauty Floor. Besame Mucho has already even won recognition place in The Times magazine "Preferred Perfumes." Kashani credits the success of the brand to the original mindset of creating a common, playful language. "We are not here to make an ingredient list. Perfume should be created to make a strong style statement." He doesn't mind that his perfume names also paint a smile, too. 
Like A Virgin – by Alberto Morillas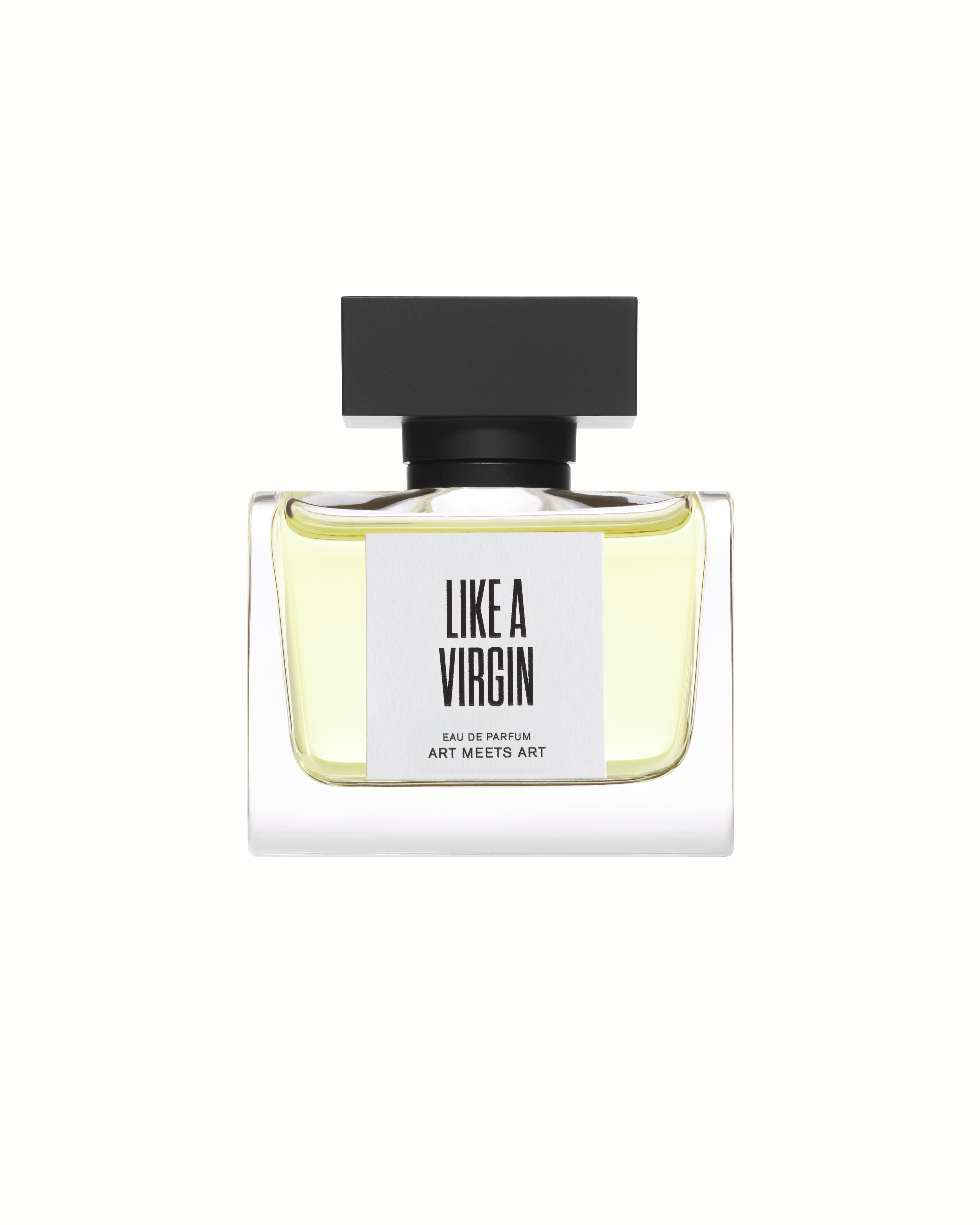 This scent is a bit like a pink shirt on a man. It's a lot of Lolita and extremely purity. Kashani describes it as "a white, loose, transparent shirt."
Besame Mucho – by Christophe Reynaud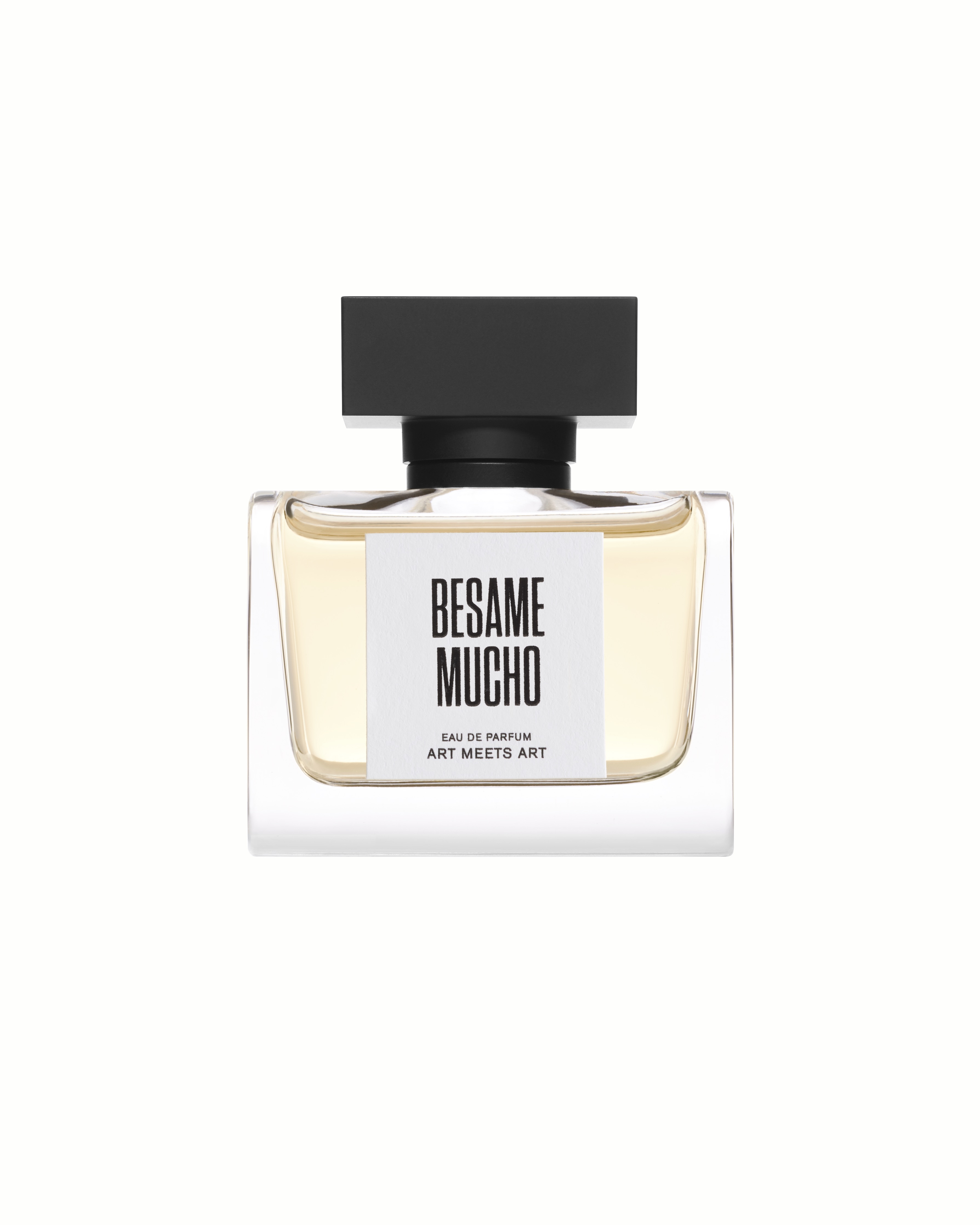 Surprising themselves, here the team pushed the level of sexiness to new heights. Kashani calls it his "Helmut Lang — a black suit worn with only a bra."
Lilac Wine – by Frank Voelkl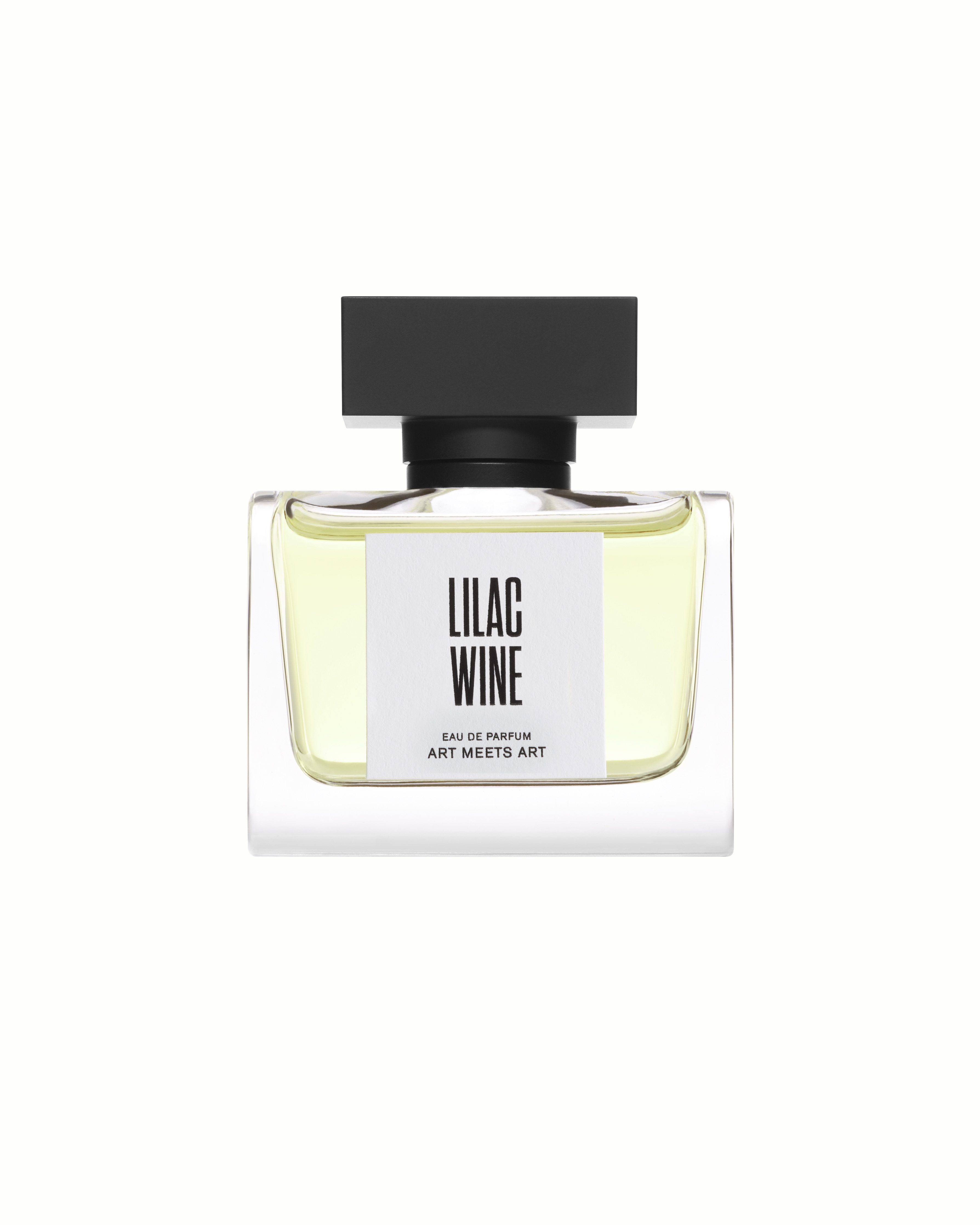 A dreamy rendition of the color purple, this scent is an abstract rendition of classic and psychedelic.
Sexual Healing – Christophe Raynaud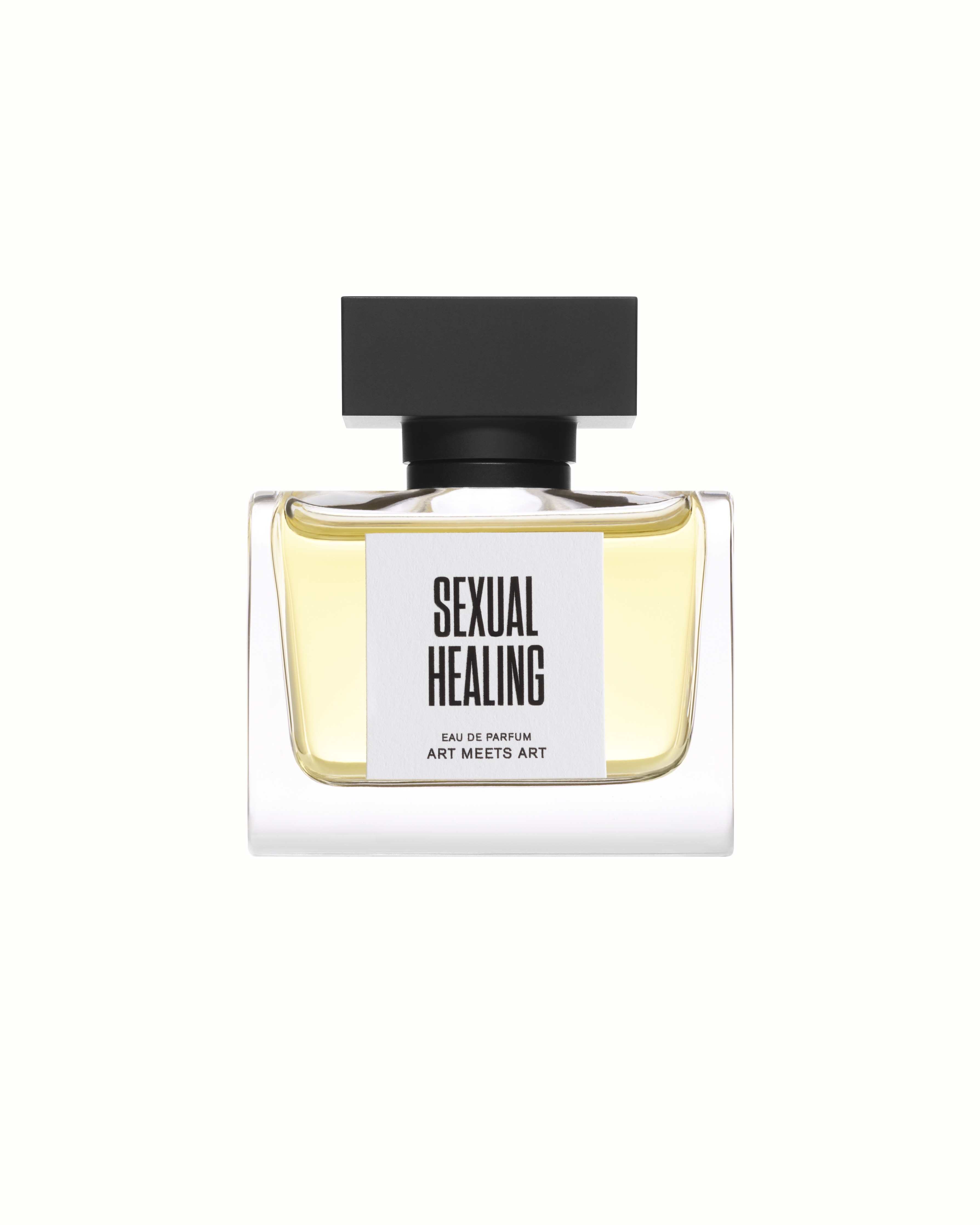 Nothing more to say other than that it smells like Marvin Gaye.
I Put A Spell On You – by Alberto Morillas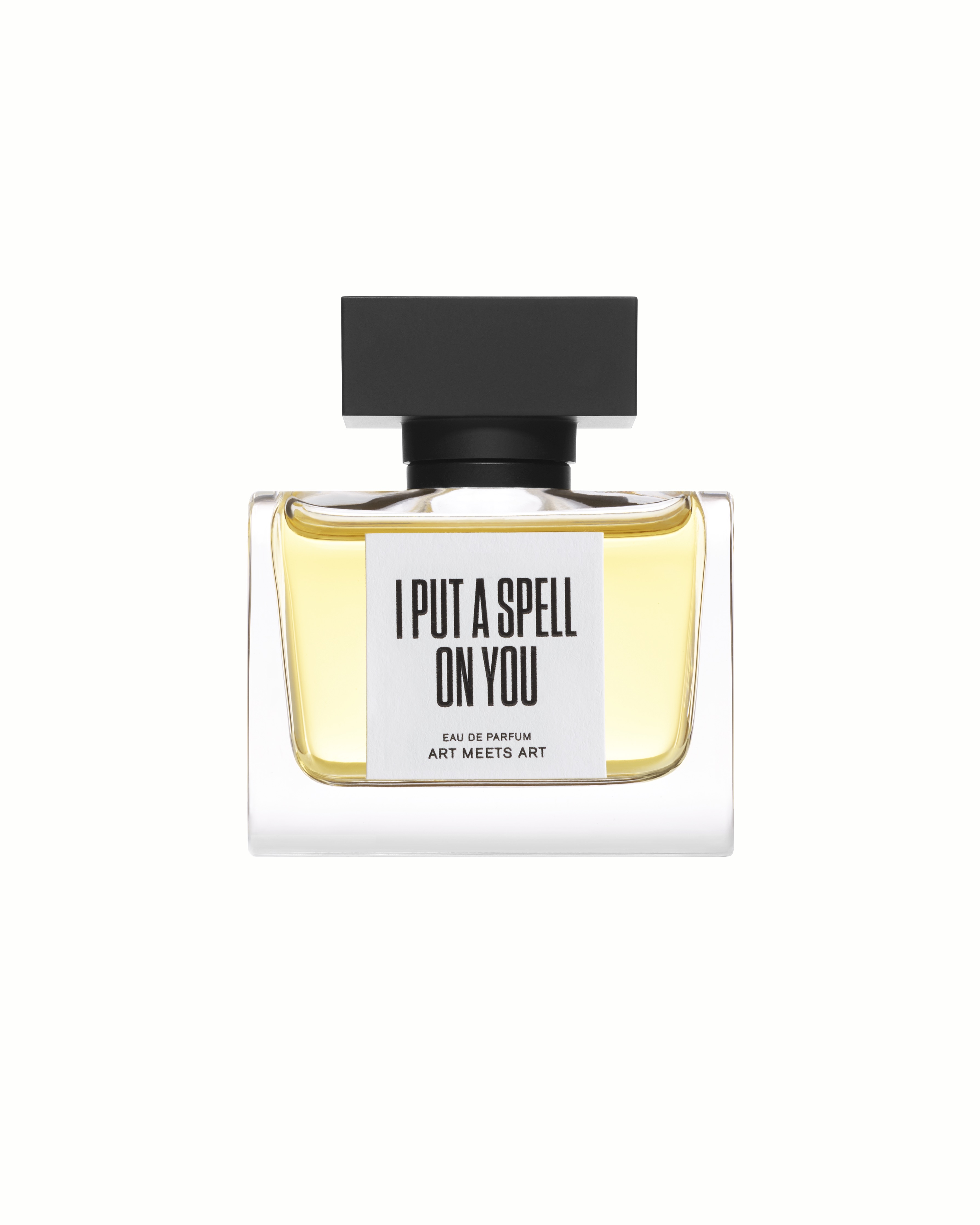 It's a scent you just can't get enough of, and one that's easy to wear.