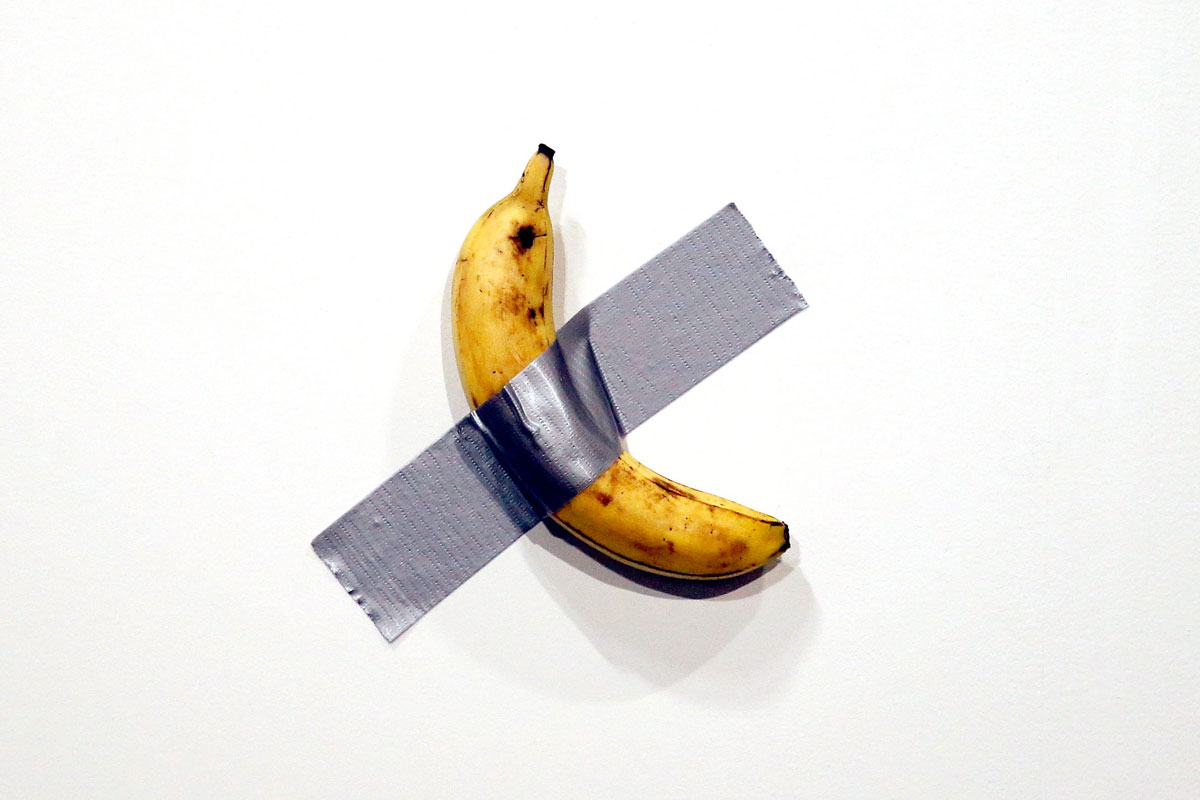 Art Basel Miami 2019: The Parties, the Openings, & the $120,000 Banana You Might Have Missed
Creatives, influencers, and everyone in between flocked to Miami to witness Design Miami and Art Basel and get their final fix of art and design for the decade. With a fashion show-turned-simulated orgy, sculptures from two cult-like designers, and a six-figure piece of fruit/art that stole the show, we've rounded up the most memorable events from this year's summit.
Virgil Abloh Debuted "Dollar a Gallon" III Sculpture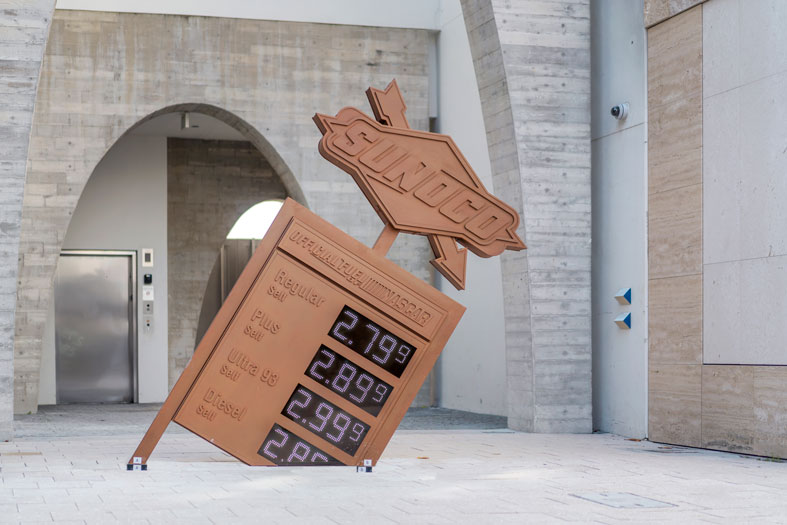 Following a brief hiatus due to exhaustion, Virgil Abloh returned to the spotlight with a new compelling sculpture. "Dollar a Gallon" III is a mixed-media piece that's meant to reflect the relationship between commerce, necessity, and advertising through the visual metaphor of gas prices. In addition to this critique on consumerism, Abloh released a collection of crystal glassware with Baccarat.
Gucci and Snap Inc. (AKA Snapchat) Made Snap Specs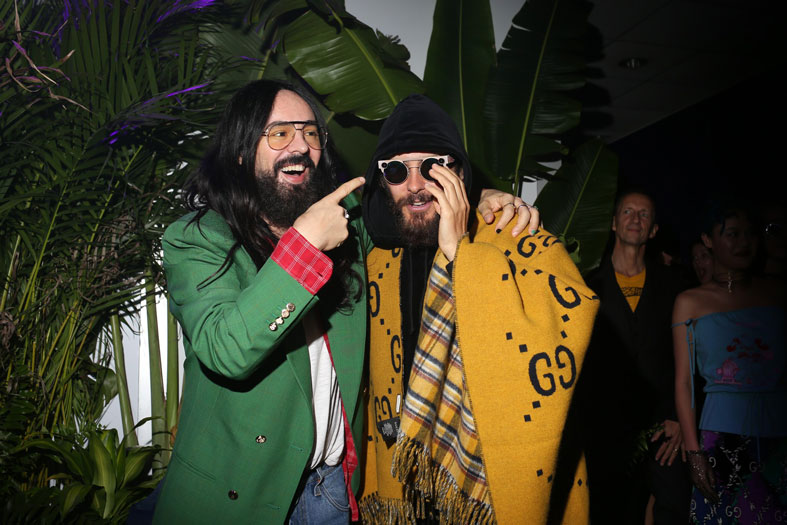 Image by Lexie Moreland.
After further expanding the Gucci x Harmony Korine universe with a new short film, the Italian designer pivoted to tech and collaborated with Snapchat on a pair of the app's spectacles. Iggy Pop performed at the reception and Gucci Mane, Jared Leto, Jeremy O. Harris, Luca Sabbat, and Chloe Sevigny were all there to test out the new gear.
Someone Ate the $120,000 Banana
The indisputable star of Art Basel was a banana duct-taped to a wall — titled The Comedian by artist Maurizio Cattelan — that sold for over $120,000. In a classic example of art intervention (a term I recently learned on Wikipedia), performance artist David Datuna ate the prized banana and was promptly escorted out of the event. Don't worry though — a replacement banana was quickly found and escorted safely back to New York on a private jet earlier today.
Kappa Recreated its Logo IRL With Vanessa Beecroft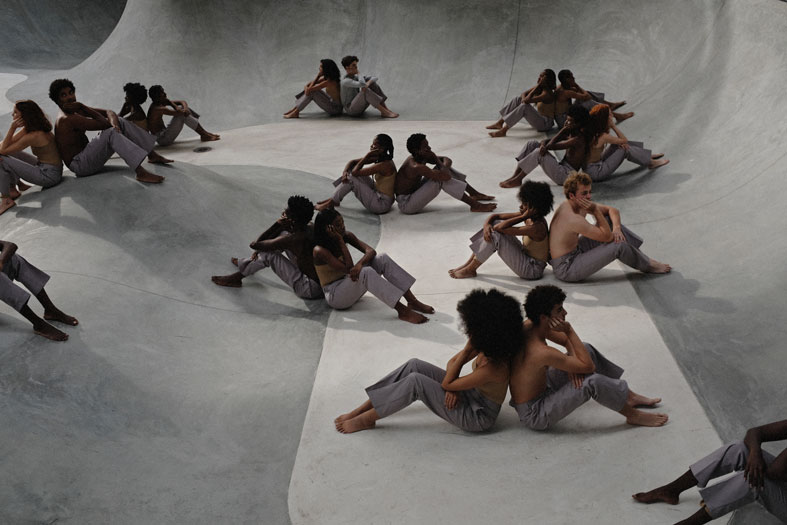 Image by Vanessa Beecroft.
Kappa choreographed a group performance to recreate its iconic logo with actual people. In this instance, life really did imitate art.
Thom Browne Brought its Own Palm Tree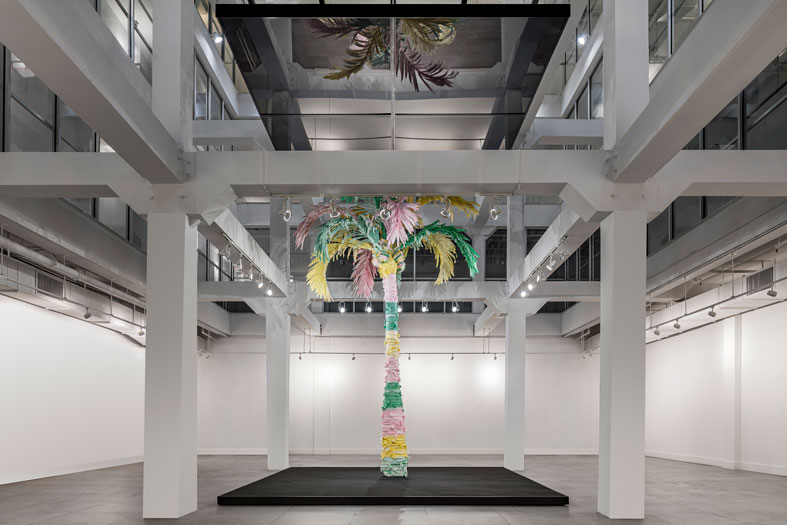 Image by Kris Tamburello.
Echoing the pastel nautical vibe of its Spring 2020 collection, the American designer presented its first public art piece. Palm Tree I is a 20-foot tall palm tree sculpture made out of yellow, green, and pink seersucker, pin cord, and gingham oxford fabric that's meant to question the "interiority of a vacation experience as well as the performative nature of it." Super meta.
Desigual Hosted an Orgy with Madonna's Daughter
In a surprising twist, Desigual was the talk of the town. In addition to presenting its 2020 collection during the festival, the Spanish designer and artist Carlota Guerrera staged a flesh-filled fake orgy with dancers and models including Lourdes Leon, aka Madonna's first daughter.
UNKNWN Opened its First Store in Wynwood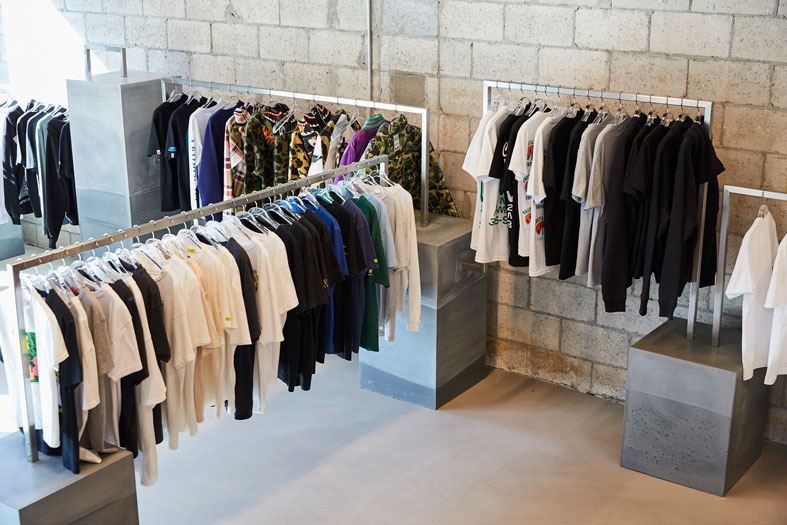 For its latest store, UNKNWN opted for a highly multi-functional space. The newly-opened gallery-like boutique houses the brand's latest merch as well as exclusive collabs and features a 4,000-square-foot courtyard that will host sports and other events.
Shepard Fairey Helped Introduce the Newly Renovated Hublot Galerie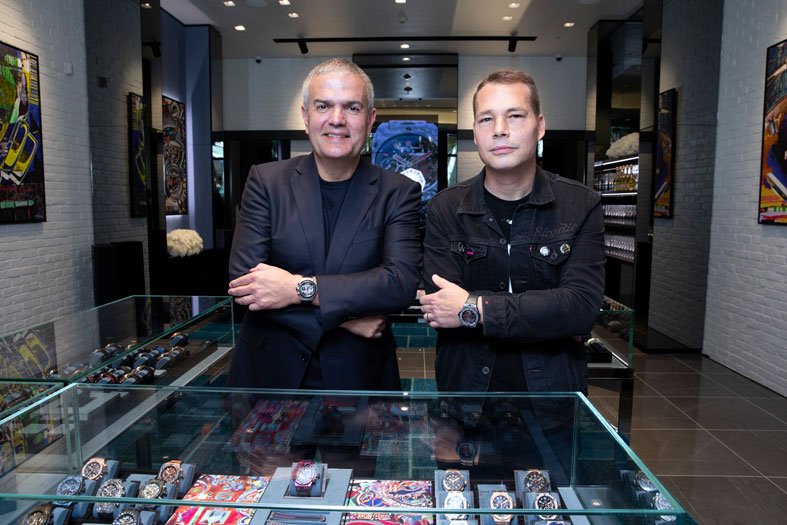 Image by Paul Wilmot Communications.
To celebrate the store's 5-year anniversary, Shepard Fairey, artist and Hublot collaborator, helped reveal the store's renovated interior.
Gemfields & Whitewall Hosted 'GEOCHROM' by Sebastien Leon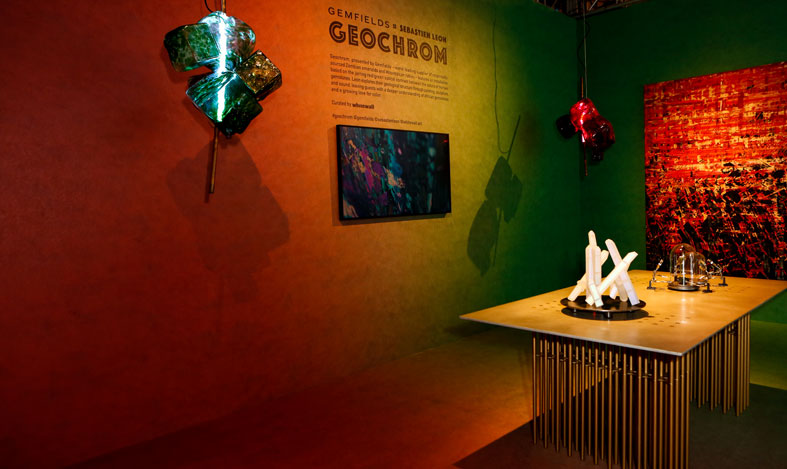 The French/American artist created a luminous display that emphasized the uniqueness of every gemstone and played on color perception.
Sasha Bikoff Designed Versace-Inspired Furniture for Versace's South Beach Store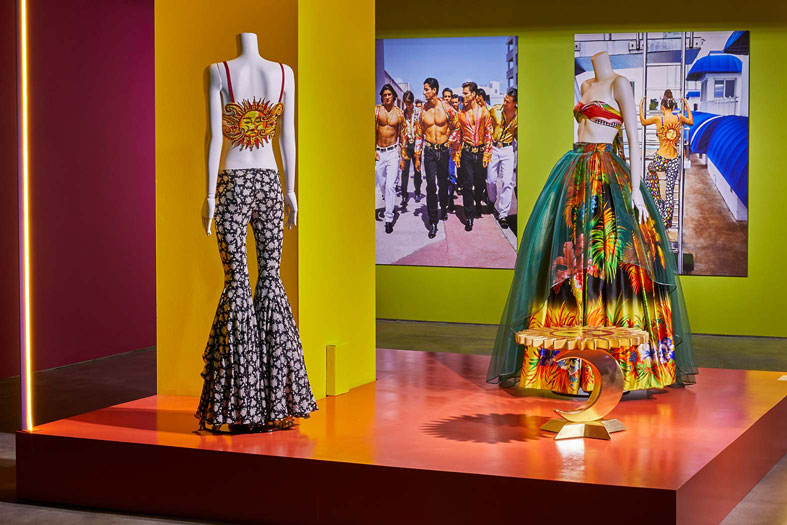 There is simply nothing more South Beach than Versace. The iconic Italian brand commissioned artist Sasha Bikoff to design some new furniture inspired by the designer's opulent aesthetic. She did not disappoint.
Berluti, Wallpaper*, and Laffanour Galerie Celebrated Pierre Jeanneret's Pieces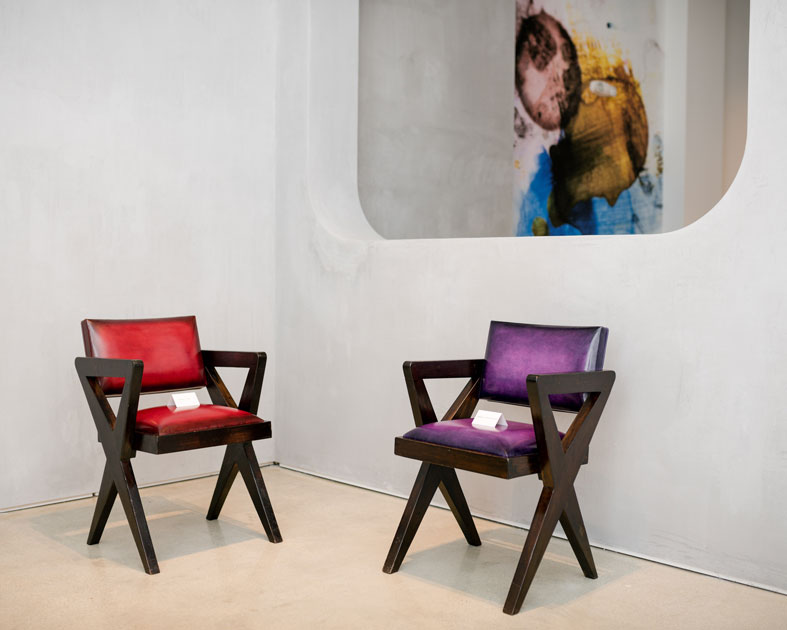 Some classic pieces by Swiss designer Pierre Jeanneret were resurrected and given the Berluti treatment — furniture was restored by Galerie Downtown and reupholstered in the Italian label's signature leather.
Julian Mayor Released His Own Agave-Inspired Bar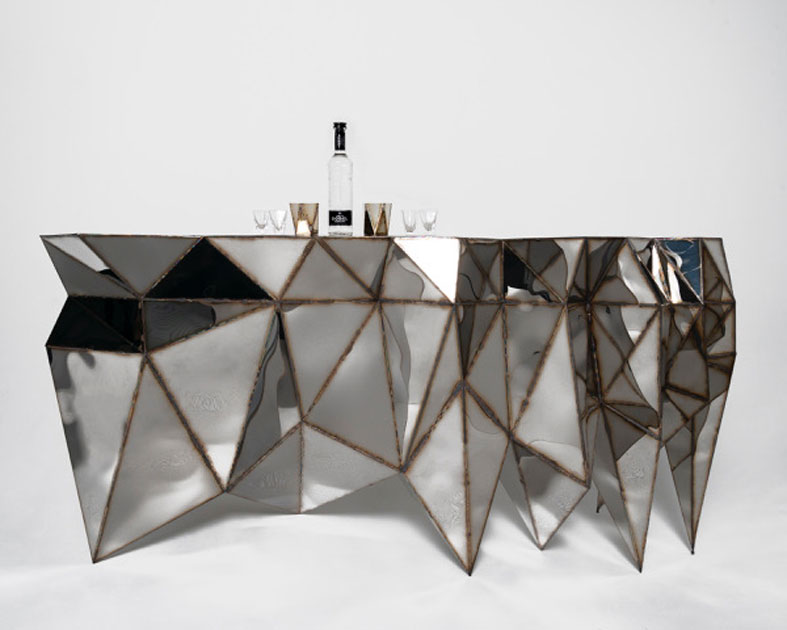 Designed in collaboration with Mexican glass studio Vissio and Maestro Dobel Tequila, Julian Major unveiled a steel hand-welded limited-edition bar and 70 sets of hand-blown glassware.
Leo Villareal's 'Optical Machine I' at The Miami Beach EDITION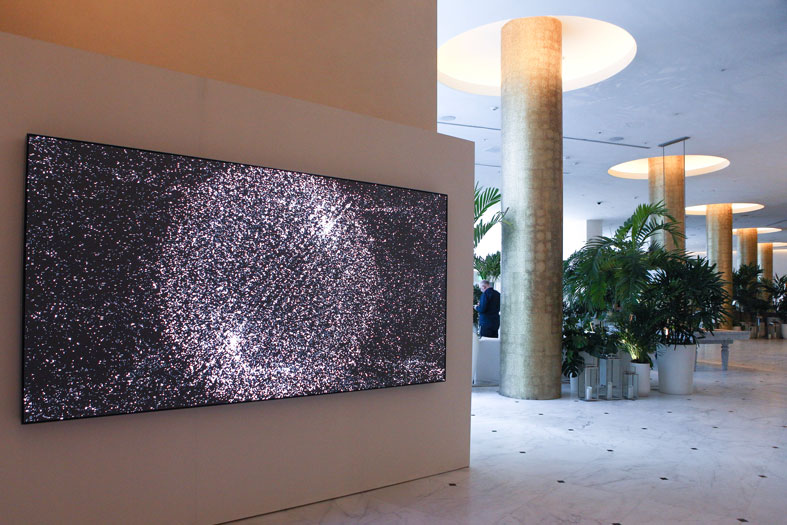 After wowing audiences at Pace London, Leo Villareal brought his illuminated piece to the lobby of the Miami Beach EDITION hotel's lobby.
Grimes, SOPHIE, Nina Kraviz, and Paris Hilton All Flexed Their DJ Skills
Grimes, SOPHIE, and Nina Kraviz all took turns spinning at Bio Haque in Wynwood, while Paris Hilton, who (fun fact) once was the highest-paid DJ in the world, kept the crowd dancing at WALL Lounge in South Beach.