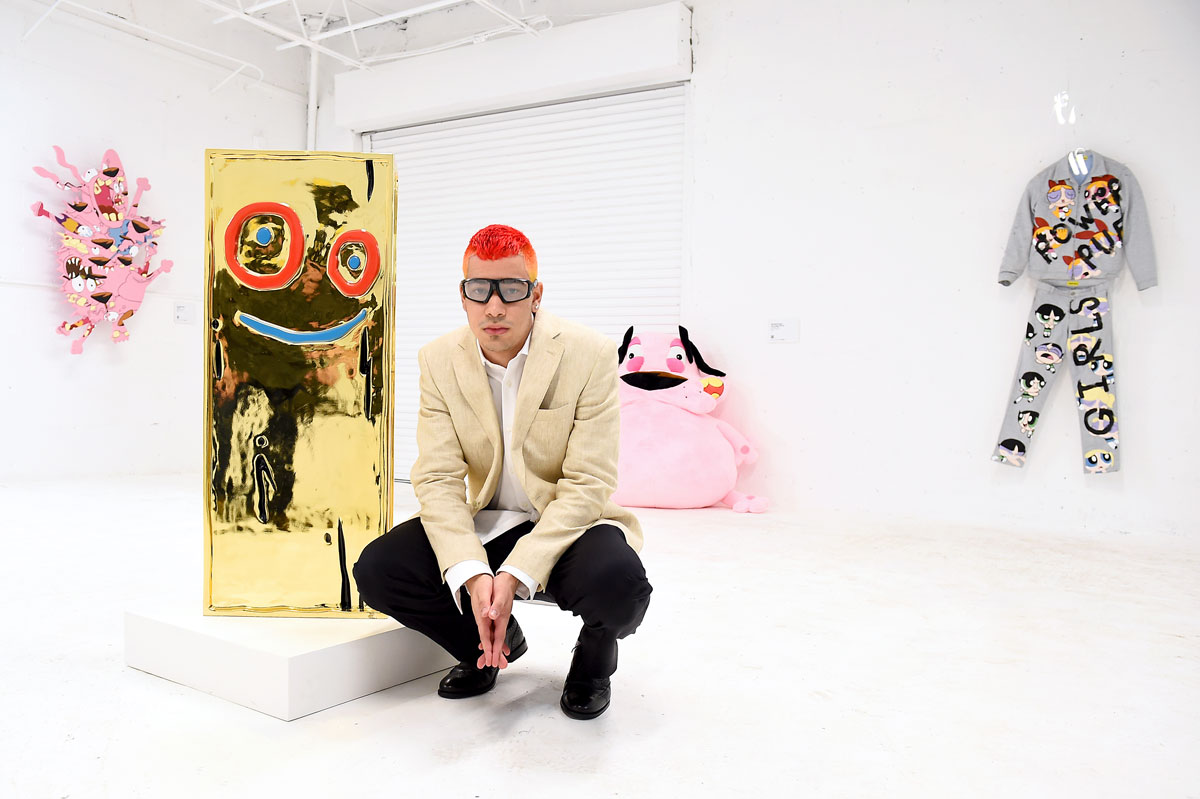 Art Basel Miami 2019: Slumpy Kev is the Artist Distorting Cartoon Characters
As the go-to global fashion marketplace for today's teens, Depop continues to hone its eye for spotting the next generation of design talent. Earlier this fall, the British shopping platform launched a campaign in Texas, with a cast of its most popular local sellers, in an effort to expand its footprint in the region. For Art Basel in Miami, it hosted seller and designer-turned-artist Slumpy Kev's first official art exhibition in Wynwood.
The Queens-based 21-year-old has long sold his own merch on the platform. His unique designs, which often feature hand-painted iterations of cherished cartoon characters on various pieces of clothing, have won fans across the world and in celebrities like Billie Eilish and J Balvin. The enthusiastic reception to his DIY approach encouraged him to explore other creative outlets — he made his first art piece in February; only ten months before staging his first solo show as part of a global arts fair.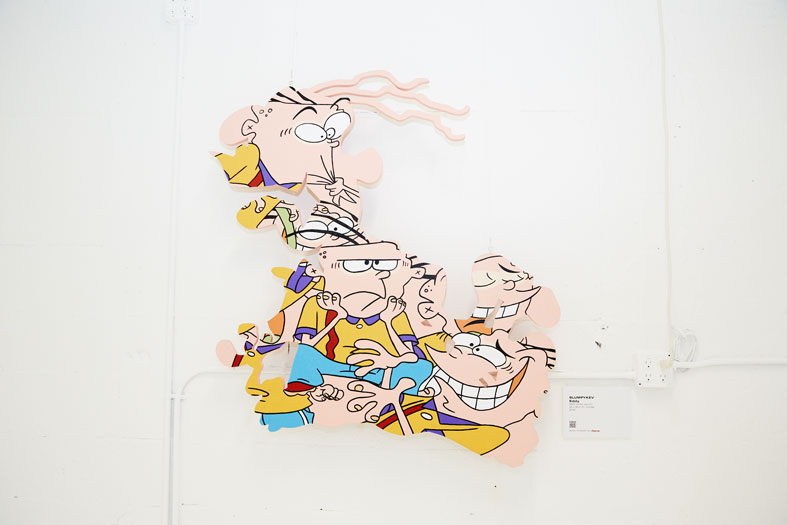 Image by Devin Christopher.
In his inaugural show, a roster of Cartoon Network's beloved characters, most notably Courage from Courage the Cowardly Dog and Plank from Ed, Edd, and Eddy, are distorted to unseen extremes. A medley of mixed mediums, including resin, wood, and plush, the exhibition is an alternative take on the characters that everyone knows so well. Courage Plush is an oversized plush Courage toy that is one of the show's most eye-catching displays ("I'm hoping this one doesn't sell, so I can keep it," Kev jokes, but not really).
But the focal point of the entire presentation is Best Friend, a large gold-chromed Plank sculpture — Plank, for those non-Millennials and Gen Z'ers, is a piece of wood that is a best friend to one of the supporting characters in the deliriously animated cult-cartoon Ed, Edd, and Eddy. "It's a trophy," he says. Plank was one of his earliest muses, so the enhanced golden sculpture is a culmination of his growth and success in the past year. "It sounds silly, but I'm paying homage to Plank. When I started replicas of Plank on Instagram, that got me through a lot. It went a very long way — I was able to pay my rent and live the lifestyle I wanted to. I actually don't make those anymore, so I want the kids who really supported me to feel like they have something special."
Slumpy Kev also designed a limited-edition range to commemorate the show. "The merch section I wanted to keep calm," he says. So fans unable to attend the show can get a T-shirt with either The Powerpuff Girls or Grimm from The Grim Adventures of Billy and Mandy from his own Depop shop — the place where it all began.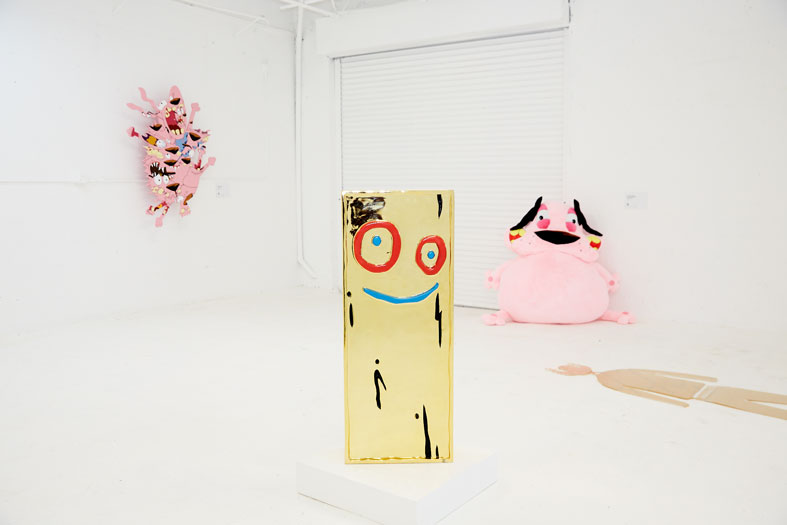 Image by Devin Christopher.