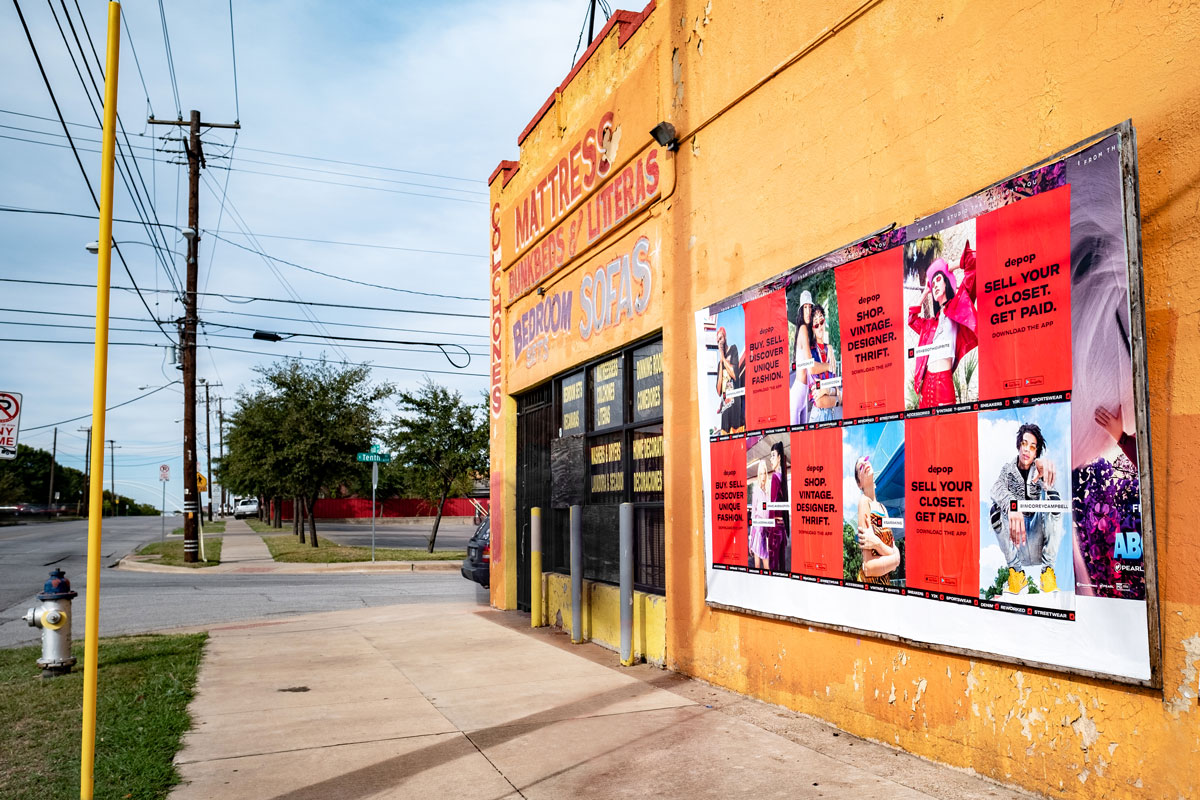 Gen Z's Favorite Online Shop is Taking Over Texas
Since its launch in 2011, Depop has established itself as the go-to online marketplace for trendy teens. And after opening two permanent spots in Los Angeles and New York (its two largest markets in the US), the UK-based resale app set its eyes on Texas for its newest campaign.
Depop has invaded Austin, Dallas, and Houston with wheat-pasted posters of some of its most popular sellers in the area, including vintage hotspot Imperial Empire (aka @imperialxempire, which counts Travis Scott as a fan) and 20-year-old designer Troy (@parkavenueputa). The campaign highlights a bunch of local personalities, including LGBTQ+ activists, musicians, and general it-people, that are placing emphasis on important Gen Z issues like sustainability in addition to offering the latest in vintage and original fashion.