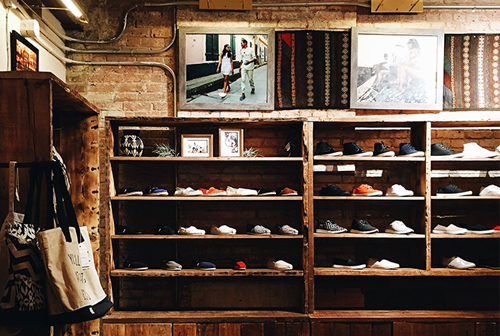 TOMS Finally Finds a Home in New York City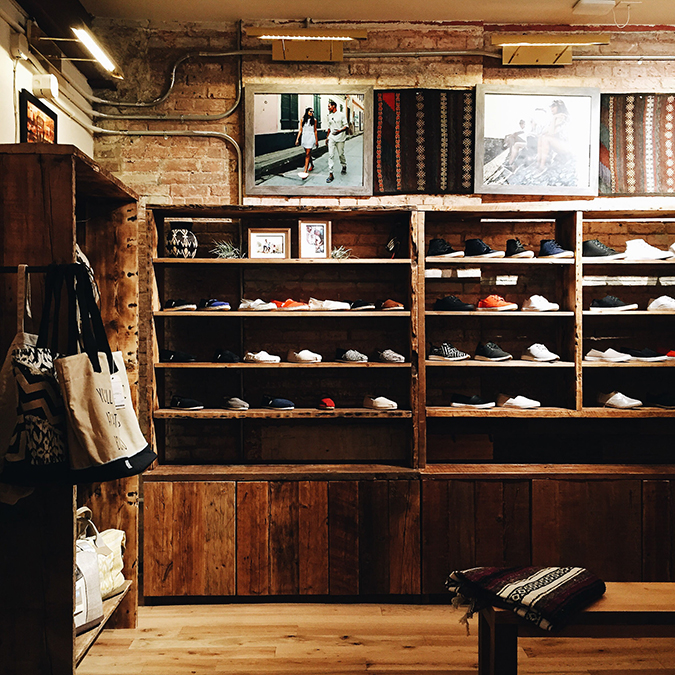 Footwear do-gooder brand TOMS has opened its very first retail store—the fifth from the company in total—in New York City's Nolita. A one-of-a-kind retail space with a coffee bar that serves the brand's own TOMS Roasting Co. coffee, One Girl Cookies, and Balthazar croissants and danishes, the space also boasts an outdoor patio with a cozy gas fireplace for customers to relax after a long day of shopping as well as a book swap shelf for the community to recycle, donate, borrow, and browse books. In addition to housing snacks and canvas shoes, the rustic, wood-heavy designed operation will also play host to seasonally themed craft nights, movie screenings, tastings, live music performances, and more.
Known for its casual summer shoes and "one for one" donation program, TOMS New York is also stocked with men's handbags. Visit the store now at 264 Elizabeth Street, New York, NY.