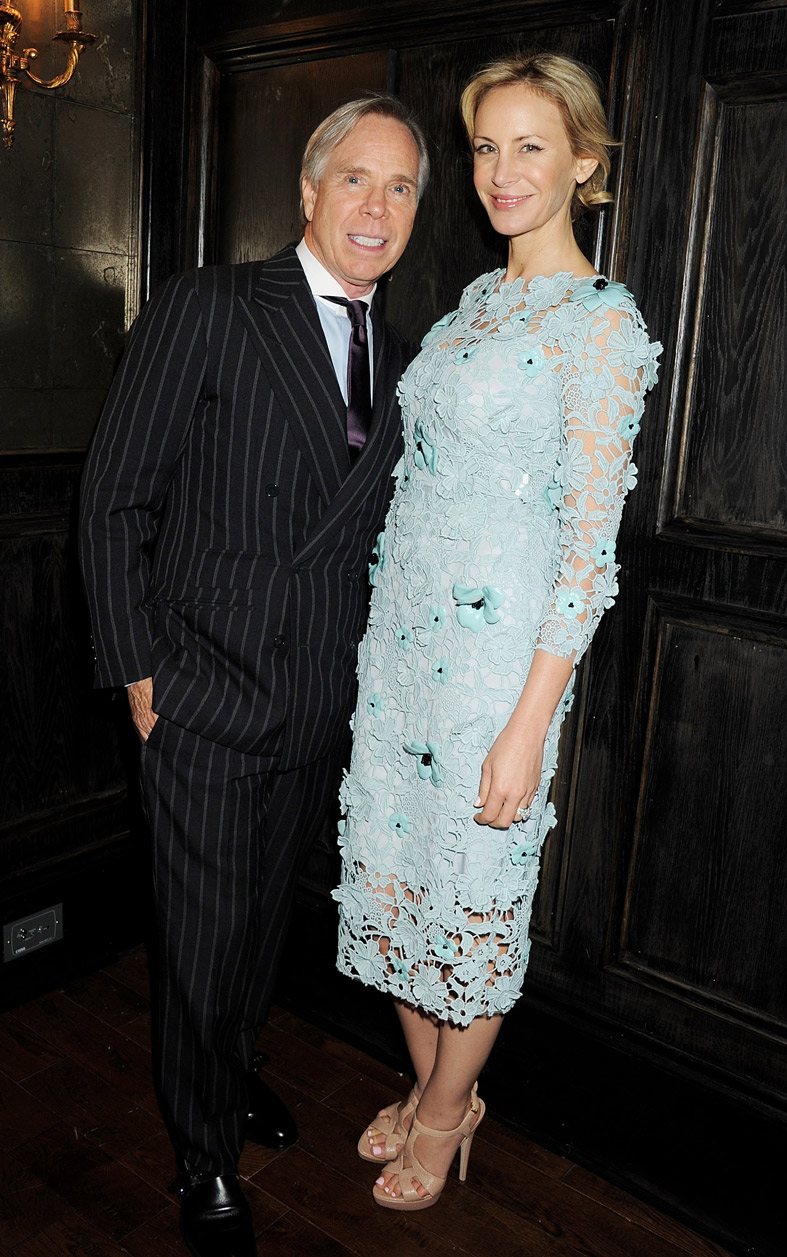 TOMMY HILFIGER WELCOMES LONDON MEN'S FASHION WEEK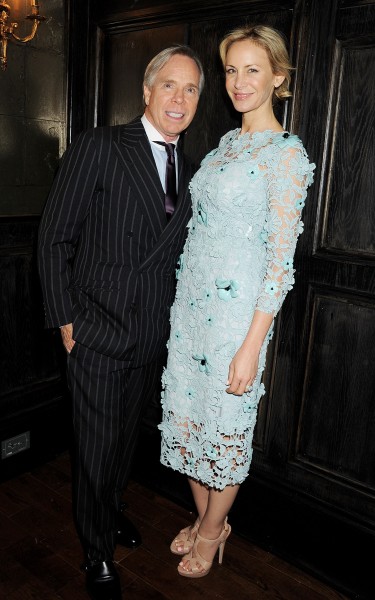 All eyes will be on London this weekend as the city initiates its first ever men's fashion week—called London Collections: Men. Being that this is the home of Saville Row, Dandyism, punk rock, Westwood, Bowie and plenty of other men's style icons, its about time. Making this a truly international affair, top American designer, Tommy Hilfiger celebrated the launch with an exclusive cocktail event at newly re-opened venue The Scotch last night. The event was the first fashion event of the week following the St James Palace Royal Cocktail to officially kick off the first men's fashion week in London. "I am delighted to be here in London to celebrate the first London Collections: Men. England is very close to my heart, and has always been a great source of inspiration to me and my brand as its the official birth place of preppy style.  It's an honor to be able to lend my support and celebrate the incredible talents in menswear design and I am proud to be one of several international brands who will be in the Capital  to extend my support to London Collections: Mens on a global level." said Tommy Hilfiger.
 Guests entered The Scotch, an oak-paneled venue steeped in musical heritage, through a private courtyard. DJ Mary Charteris and electro-pop band Hot Chip spun rock n' roll-inspired beats while guests such as Petra Nemcova, Tali Lennox, Matthew Goode, Luke Treadaway and Portia Freeman mixed, mingled and lounged on velvet sofas. Others sat at tables famed for hosting The Beatles, The Rolling Stones and Jimi Hendrix, , icons who all performed at The Scotch in the 1960s. Tommy Hilfiger is one of the first to host an event in the newly re-opened space, which has just re-opened after a 20 year hiatus.
Matthew Goode wore a navy two-button suit, blue/brown check button down, tan silk print tie and brown brogues all by Tommy Hilfiger.
Tali Lennox wore mustard yellow leather long-sleeved button-down shirt dress with fishtail hem by Tommy Hilfiger
Max Rogers wore a navy blazer, white button-down, and light blue chino with beige suede shoes and brown leather belt all by Tommy Hilfiger.
Luke Treadaway wore a navy/white striped sweater with red chinos and brogues all by Tommy Hilfiger.
Ruta Gedmintas wore a red silk jersey cocktail dress with a navy wool blazer all by Tommy Hilfiger.
Sam Way wore a blue/white single-breasted jacket with leather varsity sleeves, denim button-down shirt, and dark blue jeans with red loafers and a red belt all by Tommy Hilfiger.
Damien Molony wore a navy/red single-breasted suit jacket, blue/white stripe button down, slim denim jeans, charcoal leather belt, and navy suede loafers all by Tommy Hilfiger
Tommy Hilfiger & Dee Hilfiger
Portia Freeman wore a white short-sleeved pleated chiffon mini dress and black leather biker jacket all by Tommy Hilfiger.
Alex Vargas wore a green cotton blazer, white tee-shirt and light wash jeans all by Tommy Hilfiger.
Mary Charteris wore a blue camouflage suede motorcycle jacket with blue camouflage silk pleated trousers with ankle straps and a knit tank by Tommy Hilfiger.
Petra Nemcova wore a navy cotton pantsuit, white satin blouse, braided belt and green camouflage platform loafer all by Tommy Hilfiger.