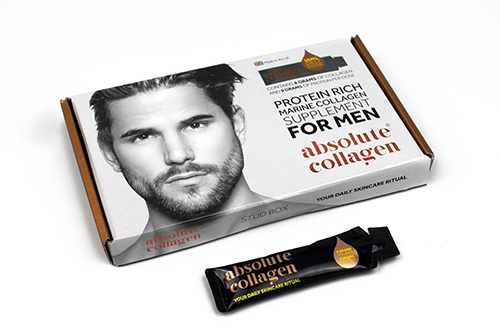 Tired of Grooming Products? Time to Consider Supplements
Looking great starts from the inside. It's a simple philosophy but not always a simple process, with the ridiculously restricted diet fads and the weird ingredients you can't always find. So consider supplements! Ingestible grooming and beauty alternatives are becoming more popular and more affordable, particularly across Europe and Japan. It is predicted that global sales of beauty supplements will reach almost 7 billion dollars by 2020. The great news is that a lot of these brands are starting to target men's specific needs, so we looked into what's the best of what's out there now and chose our favorites. Take a look.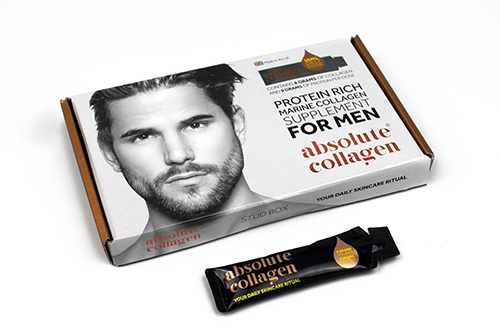 Image by: Absolute Collagen
British supplement brand Absolute Collagen has just released a new product line aimed at — shockingly — men's collagen production. The Stud Box contains 8g drinkable collagen sachets, that provide healthier younger looking skin, reduces fine lines and wrinkles and increases skin hydration. The brand's formula contains the most collagen in the lowest dose at the lowest possible price.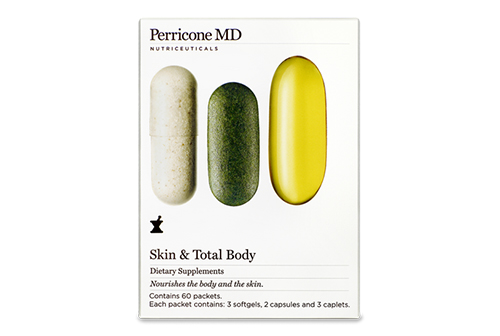 Image by: Perricone MD
Global leader in anti-aging skincare, Perricone MD offers a Skin & Total Body Supplement that is the ultimate package for a complete beauty boost. The supplements include the Perricone super antioxidant, derma glo, omega-3 among others, all of which support healthier skin, bones, hair and nails. Perfect companion for your daily vitamin you only remember to take 3 days a week.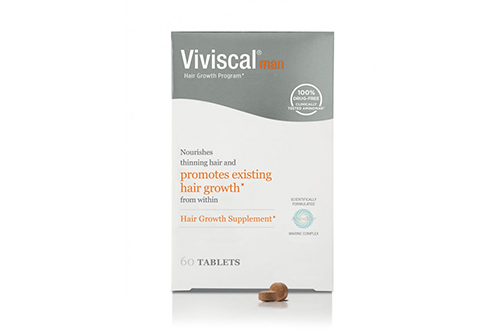 Image by: Viviscal
The Viviscal Hair Growth Vitamins are currently the most popular hair growth supplements for men in the country. They contain AminoMar marine complex, zinc, Vitamin C, Horsetail extract and flaxseed extract, all of which contribute to thicker, fuller hair. Viviscal of course is not a cure for male-pattern baldness, but an added supplement to round up your haircare routine. The best defence is a good offence.