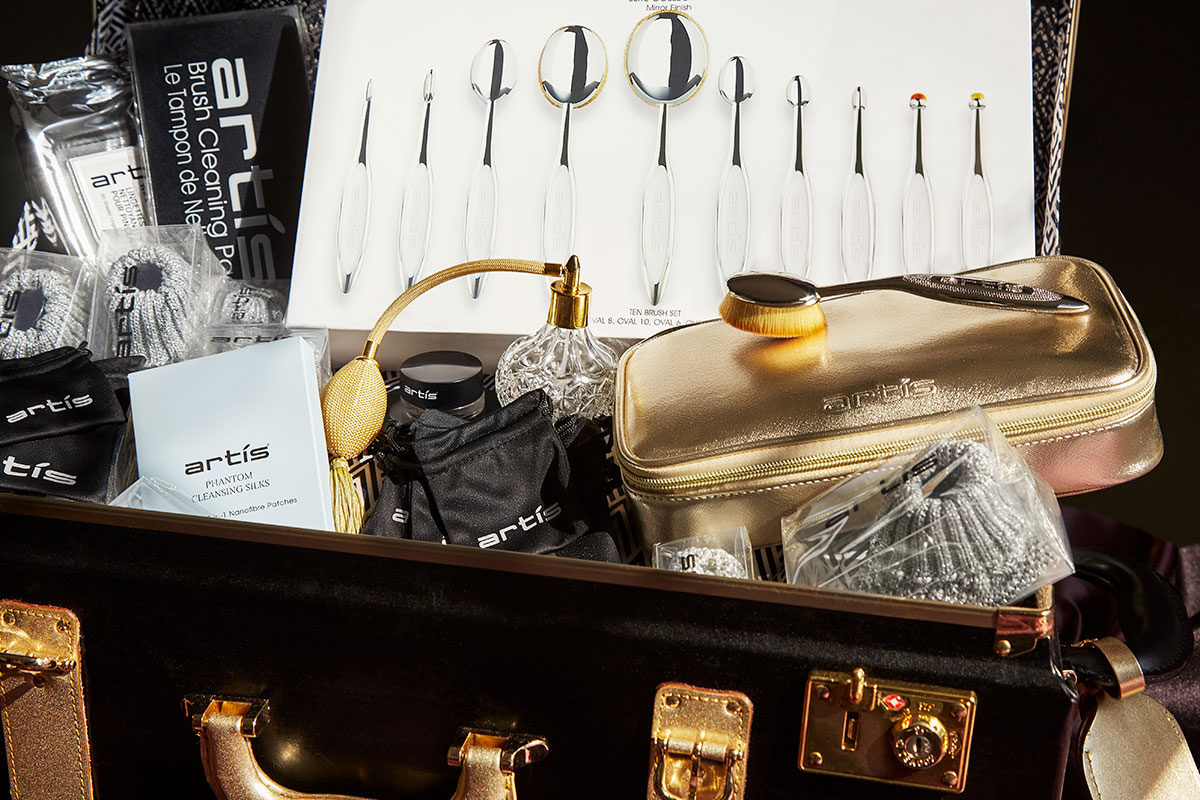 Artis Goes Luxe with a $30,000 Gift Suitcase
Grooming brand Artis is offering the ultimate beauty gift — a holiday travel-set featuring a "Soprano" SteamLine Luggage piece filled a roster of unforgettable offerings for a whopping $30,000. The deluxe item is bedazzled with black diamonds, gold plated, and customized.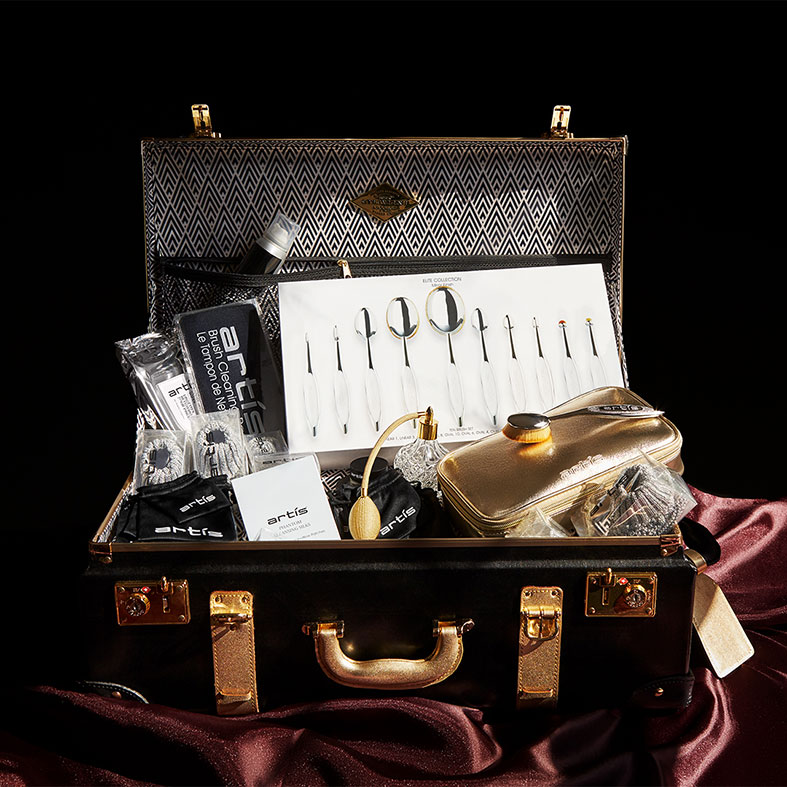 While the "Fantasy Travel Kit" is the most decadent in the Artis holiday range, there are seven other options for an array of prices, from a $1,000 "Holiday Glamour Kit" to a $45 "Liner Kit."
The Fantasy Travel Kit also includes a personal photoshoot with hair styling and makeup from a featured artist. The star element of the collection is, however, an Oval 7 brush crafted with two white-gold plates and encrusted with 346 hand-placed black diamonds. This brush can also be customized. Other pieces include phantom cleansing silks released earlier this year, sets of brushed, a gold travel case, eyeliner, brushes for applying grooming products, and others. This holiday option is for the real aficionado — one totally and fully dedicated to the art of beauty and travel.