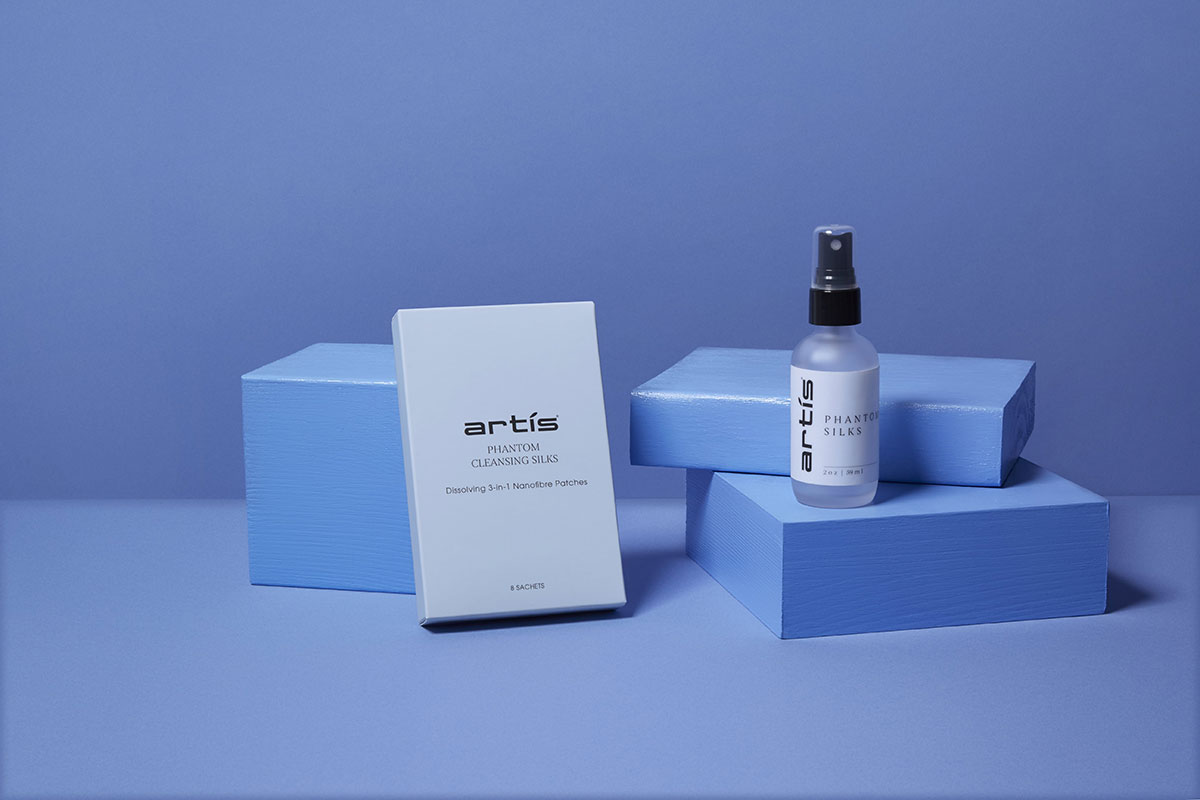 Artis Transforms Cleansing Routines With Nanofiber Technology
Marking a new age in facial cleansing, Artís (renowned for its makeup brushes) has launched Artís Phanton Cleansing Silks, compiling oil and foam cleansing along with exfoliation into nanofibre-spun biodegradable silk pads. The result is a convenient and nourishing three-in-one grooming experience.
Used on the cheek and forehead areas, the Silks first act as an oil cleanser, removing excess oil and bacteria from the skin's surface. With the application of water or a spray, the silks turn into a foam cleanser that digs deeper to get rid of dirt and sweat. Finally, as the silks are massaged into foam they begin to disintegrate into a gentle exfoliator that removes dead skin cells allowing all the active ingredients to penetrate deeper. Within seconds, the product virtually disappears thanks to a nanofibre technology previously used only in retina surgeries and other high-risk medical procedures.
The result is then three-fold: convenient, easy, and nourishing with active ingredients such as jojoba oil, Vitamin E and crambe abyssica seed oil, that leave skin feeling deeply moisturized and brightened. As a first in the beauty industry, the convenience transfers not only into simplifying your every day, but also travel. Skin cleansing has never been so easy and effective.
Artis Phantom Cleansing Silks, $55. Available at ArtisBrush.com.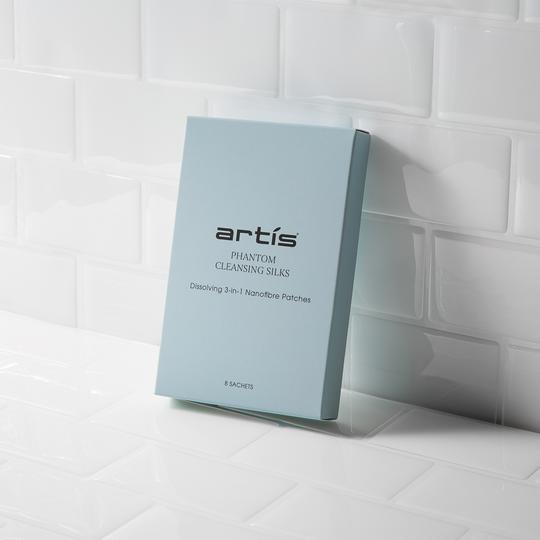 Images: Courtesy of Artís.