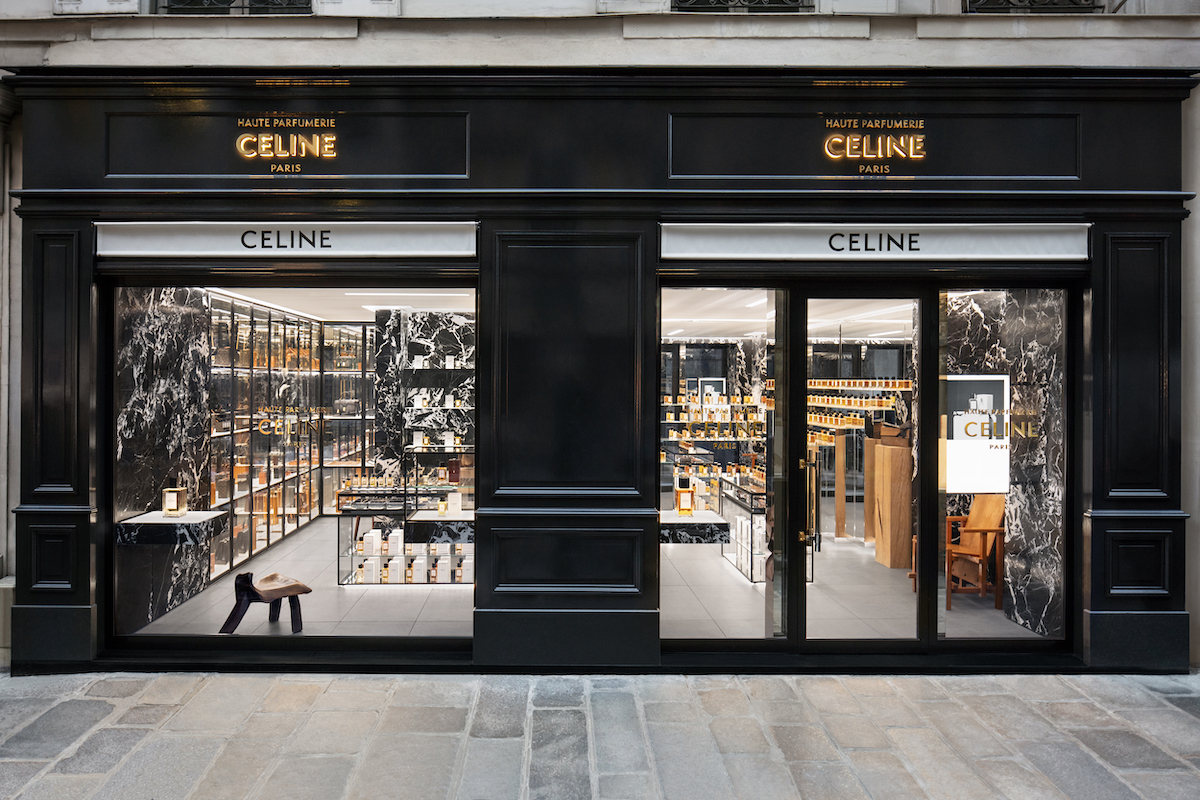 Celine Opens its First Perfume Store in Paris
Celine has opened a new perfume store — its first-ever solely dedicated to scents — in Paris on 390 rue Saint-Honoré. In the new intimate setting, customers can immerse themselves in the designer's extensive range of fragrances. The store is designed as an art-deco showroom that displays the flacons as if they were bottles of Louis 13 and Don Perignon instead.
Positioning the parfums as coveted piece d'objets, each bottle is showcased in its own dedicated space on grand antique marble and an infinite array of mirrors evoking the modern French movement. The store also carries a selection of accessories including cases and kits in leather, canvas, alligator, and silver. Joining the ranks of the French savoir-faire of parfumerie, Hedi Slimane's new Celine store caters across all categories and offers unique scents worked on by some of the industry's best.