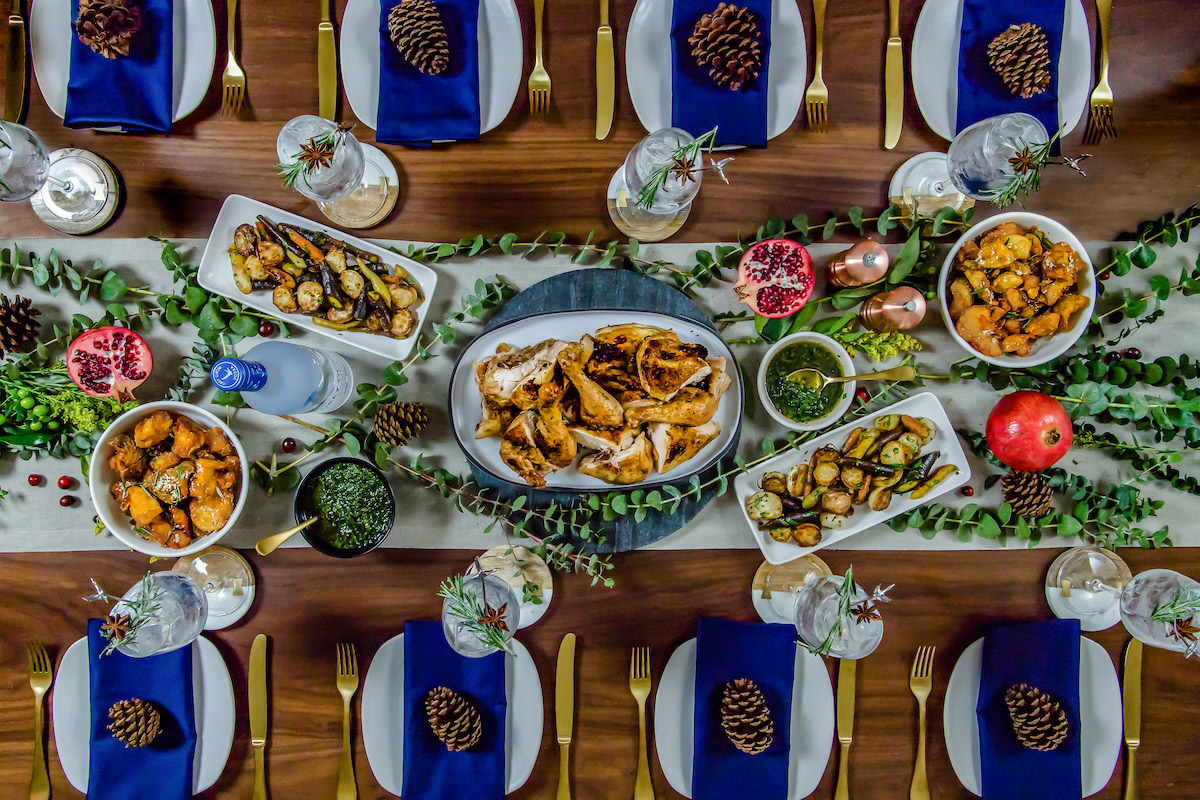 Grey Goose x Jonathan Waxman Invite You to Dinner
Grey Goose has partnered with famed American chef Jonathan Waxman on an exclusive kit featuring the vodka, an eight-person meal curated by the chef, and a cocktail created by A-K Hada through Cocktail Courier. Available from now through New Years, the table set is ideal for Thanksgiving, New Years, or just a nice Sunday evening.
Any night can be elevated to a world-class celebration with the custom kit featuring Waxman's famed roast chicken with salsa verde, Japanese turnips and multicolored carrots, and crispy potatoes with rosemary and Pecorino Romano. Grey Goose adds to the set with a Winter Star cocktail with rosemary syrup, peach bitters, and tonic for a non-traditional kind of holiday drink. This isn't another mulled wine, the Winter Star is a well-balanced vodka worth your while. Grey Goose will donate $20 from each kit to Meals on Wheels America to support the mission to end hunger in America.
With the chef of ex-downtown institution Barbuto behind the kitchen, Grey Goose, A-Hada from existing conditions, and an array of guests inaugurated the kit at the Empire Diner.
The Holiday Dinner By Grey Goose is available online at cocktailcourier.com. See some images from the event below.