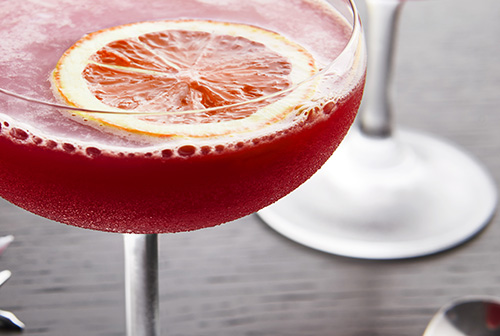 It's Been A Long Week: Grey Goose Bitter Revenge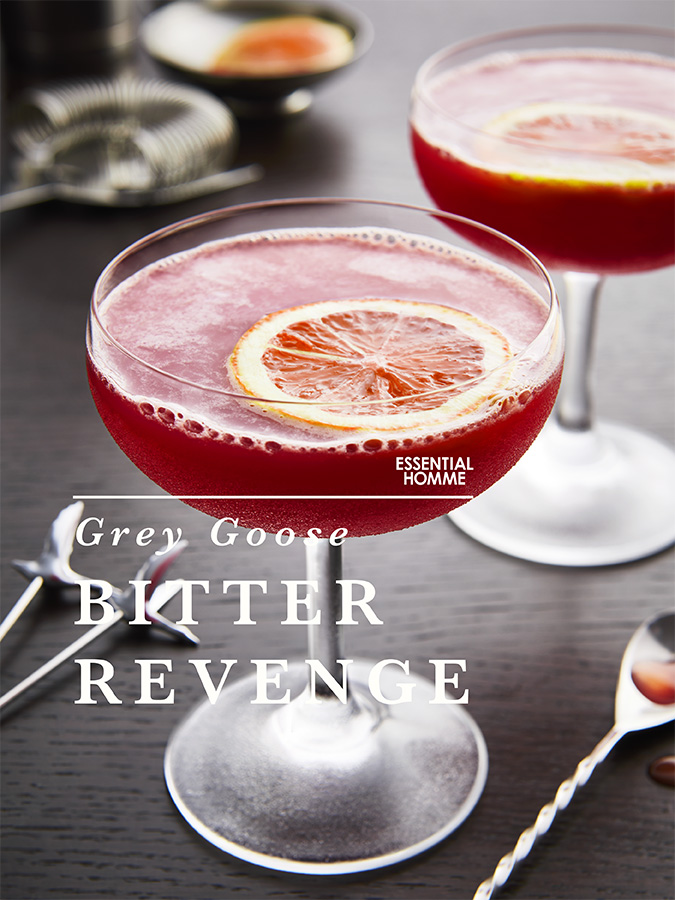 Image: ESSENTIAL HOMME, Grey Goose.
As true believers of the work hard, play hard mantra, we present you with It's Been a Long Week, a weekly column aimed at awarding some liquid appreciation to you for just being yourself, dammit. Make a glass or two on us, you deserve it.
WHAT
Grey Goose Bitter Revenge
Ready for the 88th Academy Awards, this vengeful Grey Goose cocktail is inspired by the TV show "Revenge" and film "The Revenant" and—with its rouge color and bitter finish—will have any and every critic in full applause.
HOW
Ingredients:
2 parts Grey Goose vodka
2 parts Fresh pomegranate juice
2 parts Fresh blood orange juice
0.3 parts Fresh lemon juice
0.3 parts Martini Bitter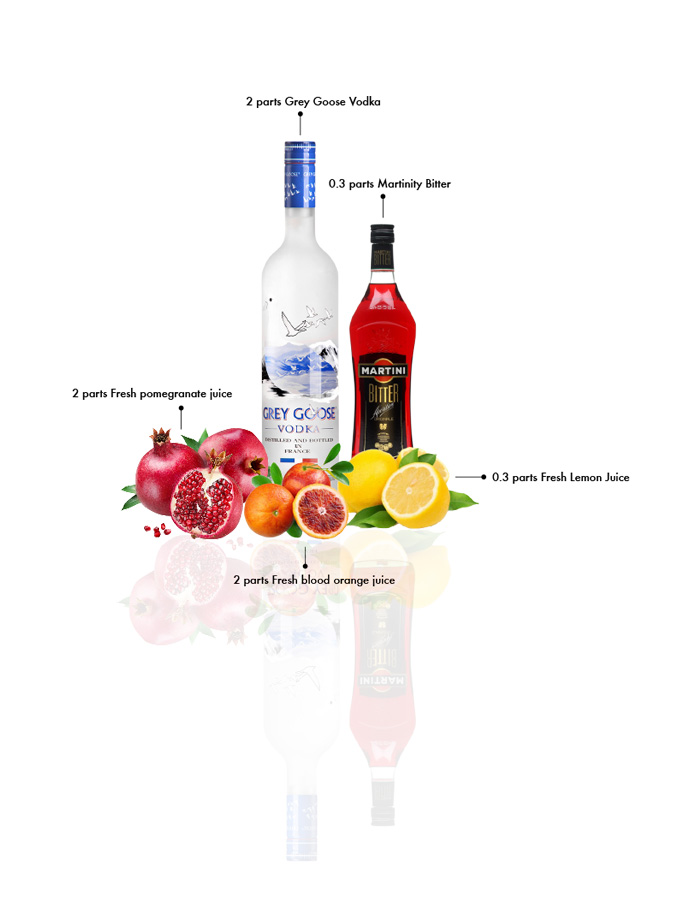 Image: ESSENTIAL HOMME, Grey Goose, Martini Bitter.
THEN
Shake and double strain into coupe. Garnish with a blood orange wheel floating within drink.