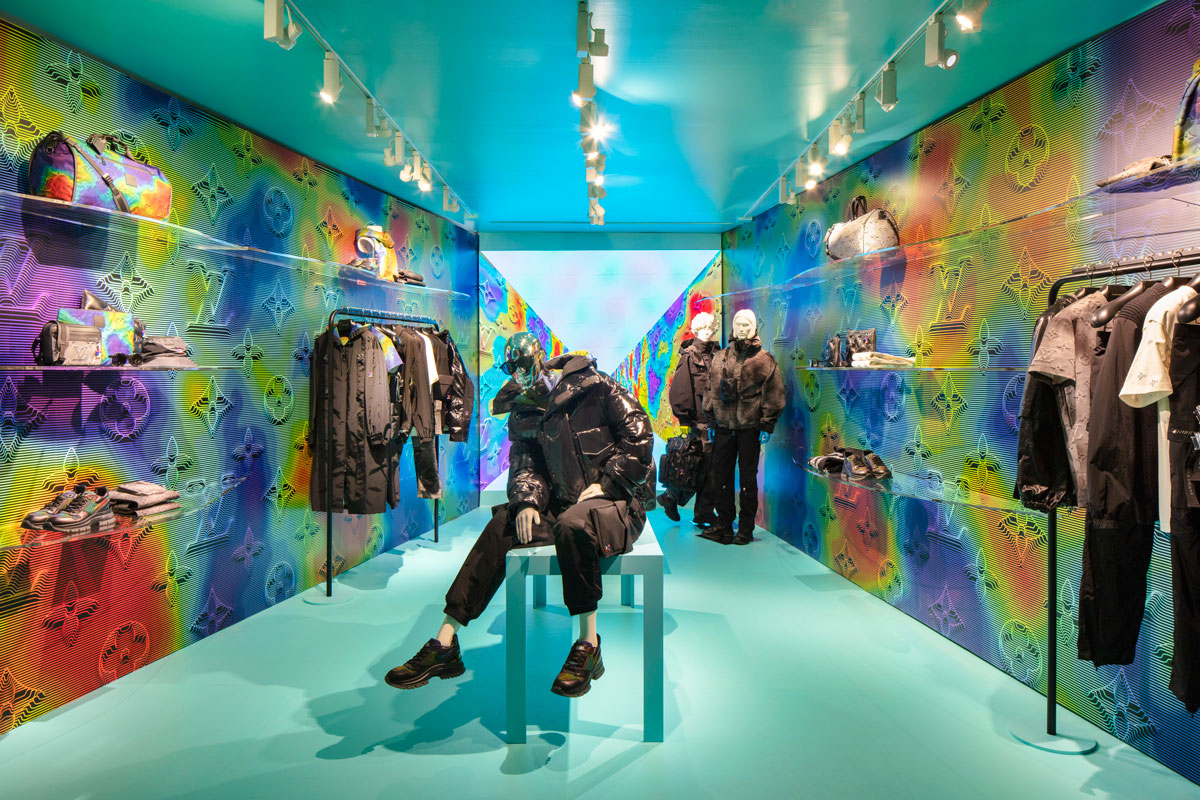 Louis Vuitton's 2054 Capsule Launches in SoHo Pop-up
For its latest capsule, Louis Vuitton looks to the future with its 2054 collection. The latest line from Virgil Abloh, the new 14-piece range uses technical fabrics to chronicle the French designer's 200-year history. (Louis Vuitton was founded in 1854.) The military-inspired performancewear pieces, including parkas, sweat pants, sweatshirts, and sneakers, are highly functional — a pair of cargo pants is equipped with multiple removable pockets — and kept simple with a monochrome color palette. The designer's signature travel pieces, including cross-body bags and duffles among others, are contrasted with technicolor prints inspired by heat maps and holographic details, which seems to be a signature for Abloh's take on Vuitton.
The 2054 collection is available in a newly erected Louis Vuitton pop-up shop in SoHo. The exterior of the space is covered with a camouflage rainbow Monogram pattern that invites guests to explore the collection and imagine the future of the historic French label.
The Louis Vuitton 2054 pop-up is open now at 122 Greene Street, NY 10012.