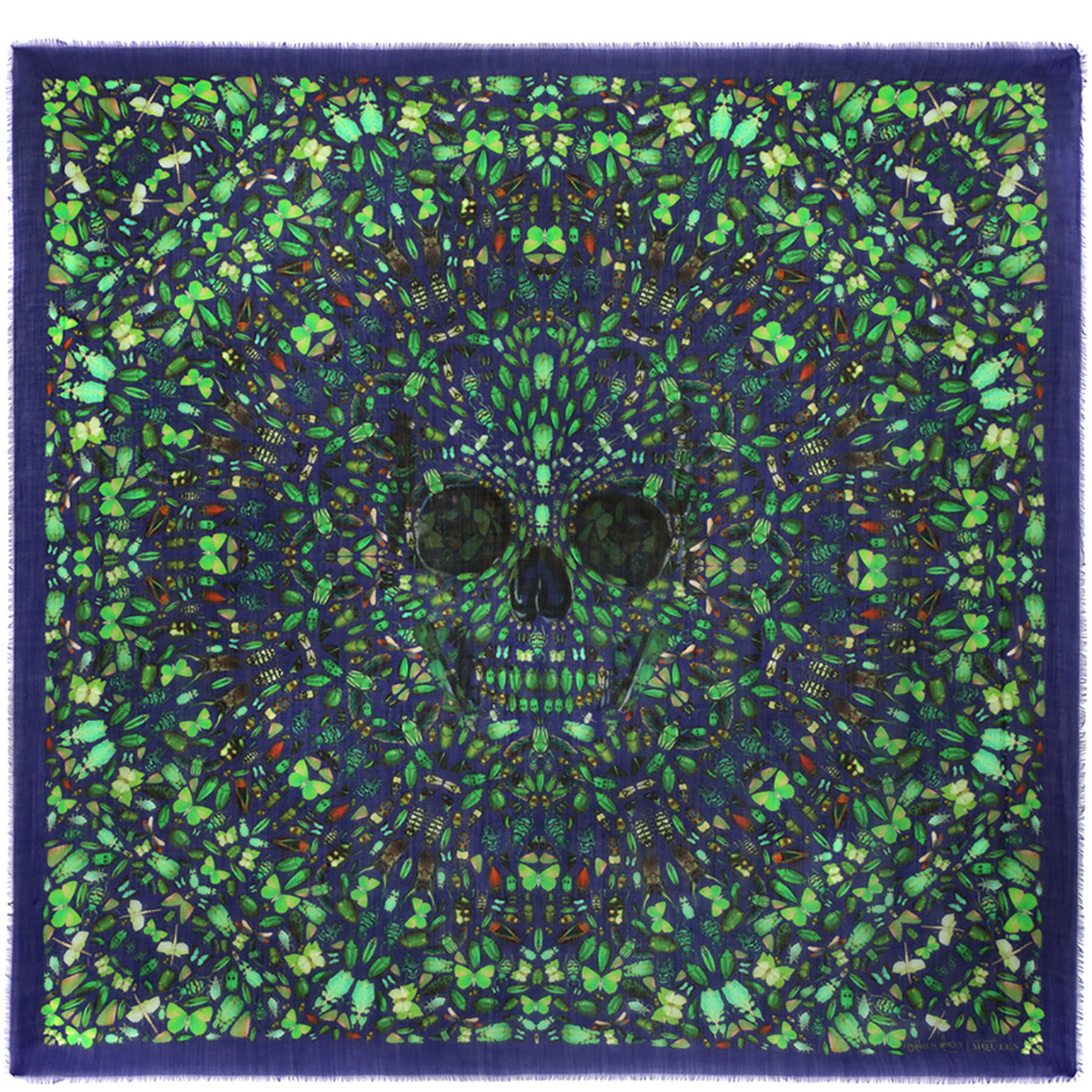 Death Comes Alive with Damien Hirst and Alexander McQueen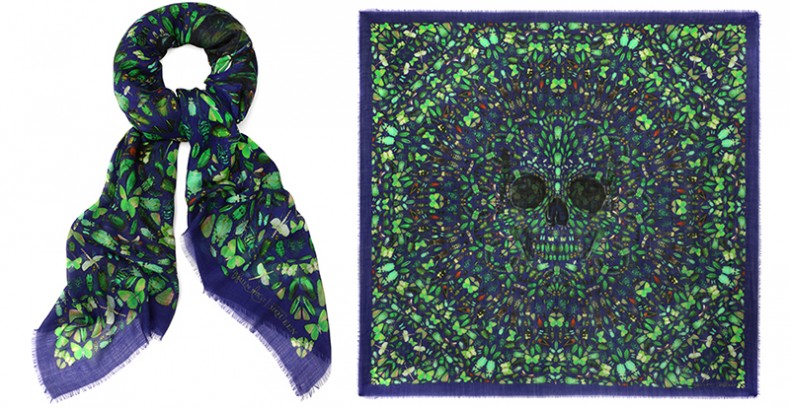 The image of the human skull is as much jarring as it is a sign of life. Cyclical and hallowed out, it is this unique shape that set us apart from other species. An elevated quality of life—if you will, but when exposed, the skull implies a loss of life; death. Arguably one of contemporary artist Damien Hirst's most public works, For the Love of God (2007), exploits this juxtaposition through an 18th century-style human skull cast in platinum and encrusted 8,601 flawless diamonds. Four years before this, Alexander McQueen debuted his infamous re-appropriation of the skull as a scarf in his 2003 Spring/Summer collection Irene. Now, ten years after his runway, these two forces have come together to present a thirty-scarf capsule collection utilizing aspects of Hirst's Entomology series and playing off the natural elements in each artists' brand aesthetic.
The scarves are available in Chiffon, Pongé, Twill and Cashmere with prices ranging from $515 to $1175  at Alexander McQueen stores worldwide and online.

Images courtesy of Alexander McQueen