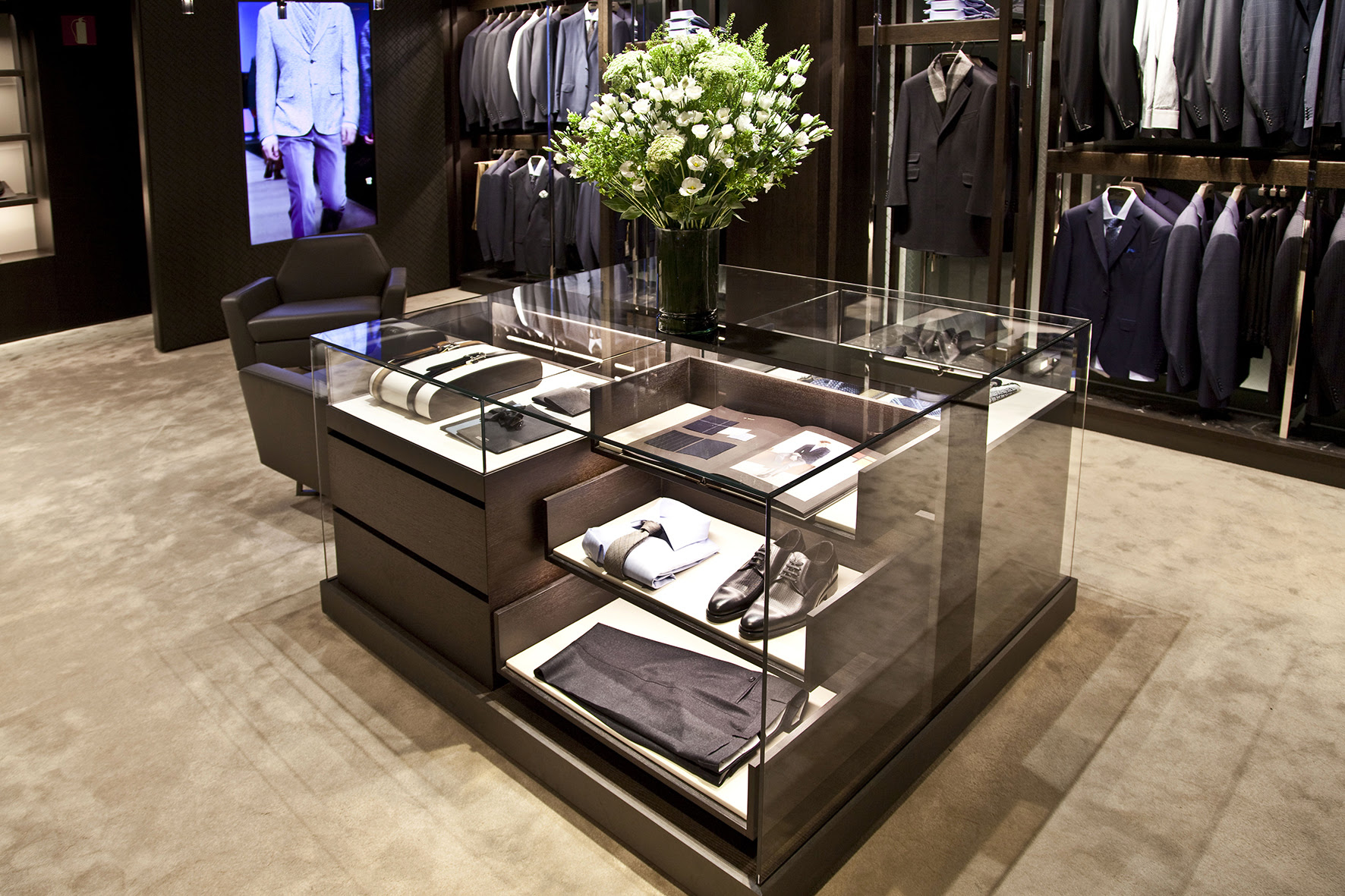 Canali Opens New Flagship in Madrid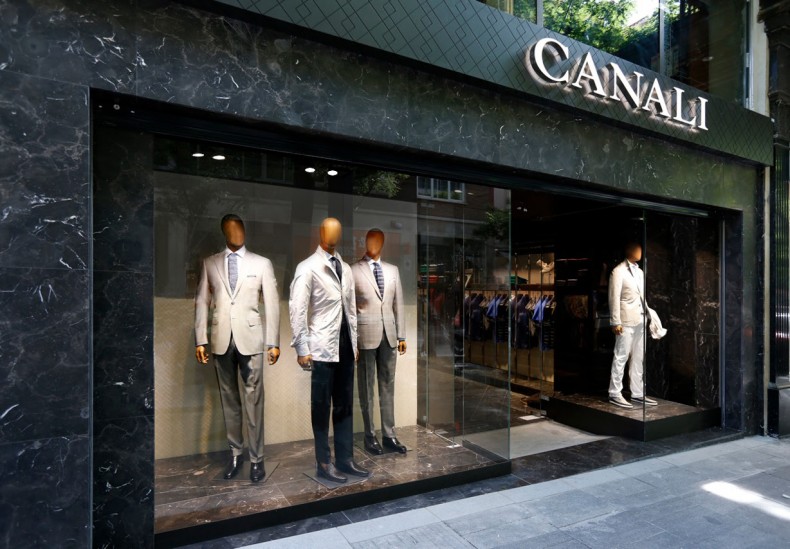 Image: Canali.
Luxury men's clothiers Canali recently opened a new flagship in Madrid, the Italian fashion house's whopping number seven retail outpost in Spain. The geometrically structured, 190-square-meter space recalls the rationalist architecture of 1930s constructivist art, and features the brand's new architectural concept: organizing formalwear, casual pieces, and accessories into themed areas. An explorative path-composed of marble, glass, and wood-leads to the second floor VIP room where customers can experience specialized services.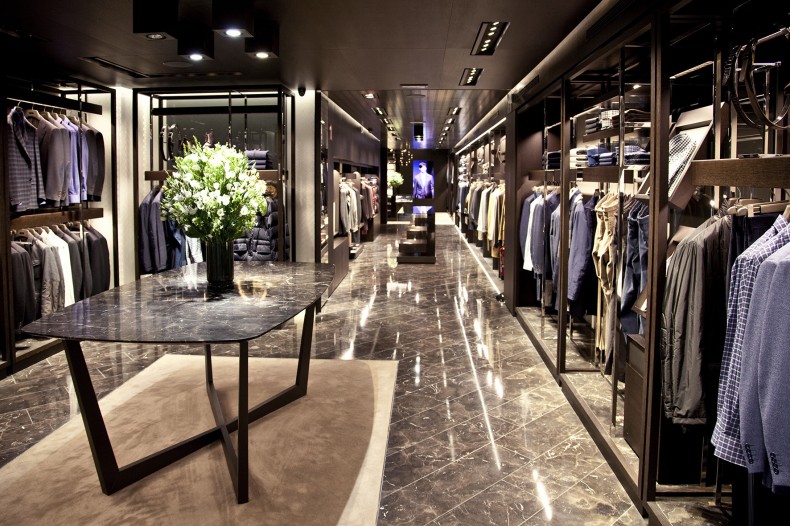 Image: Canali.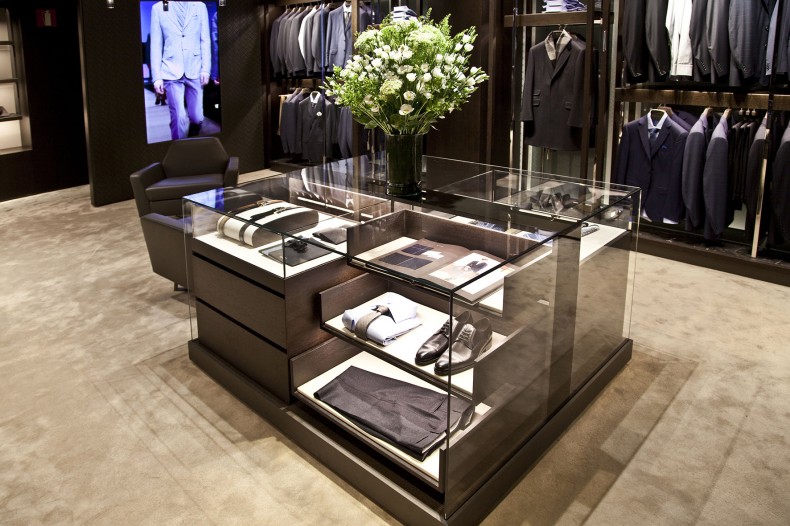 Image: Canali.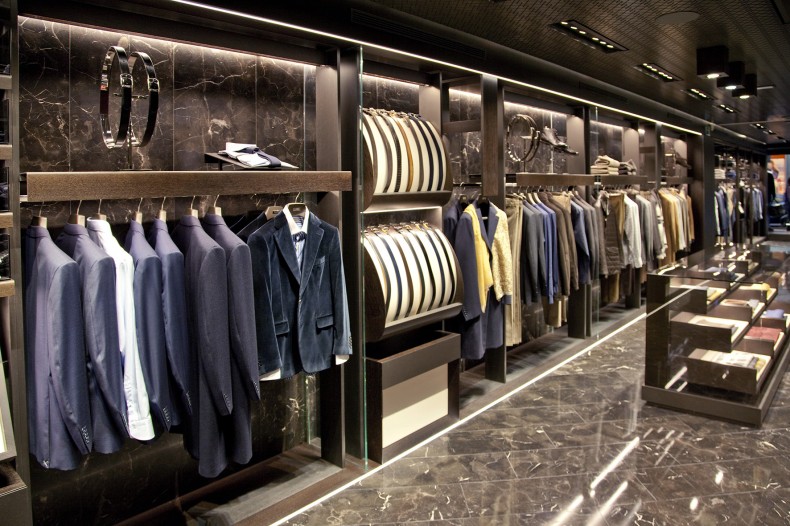 Image: Canali.
Canali's Madrid boutique is now open at Ayala 20, Madrid, Spain.