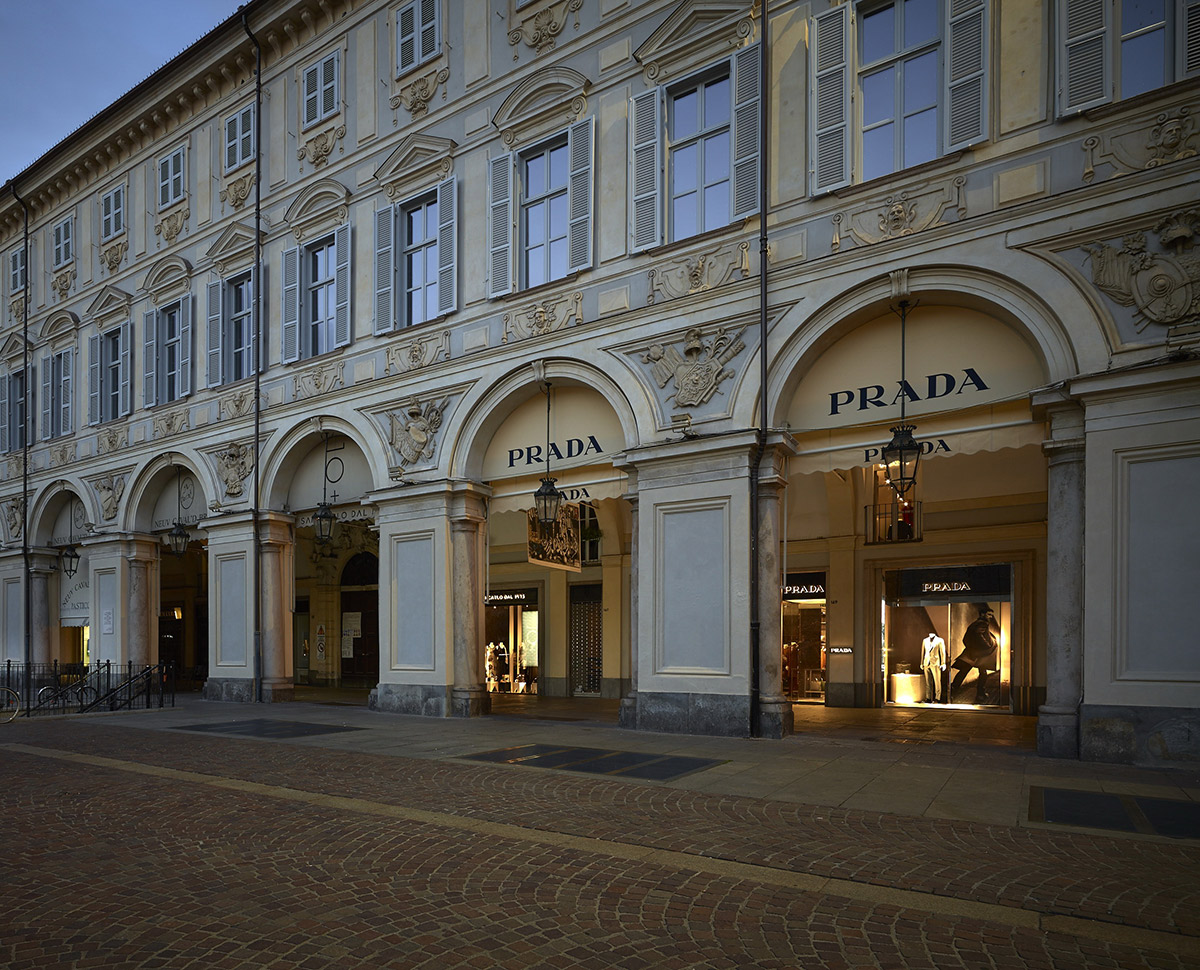 Prada Opens New Store in Turin, Italy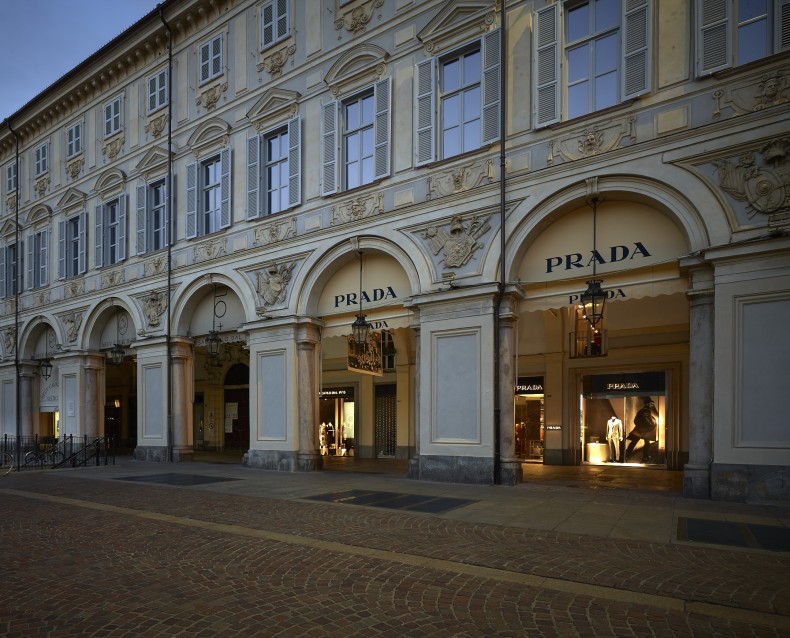 Image: Prada. 
Hot off the legendary Italian fashion house's Spring/Summer 2014 men's runway show, Prada has opened its first store in Turin, Italy. The new two-floor space is housed in a historic palace on the corner of the city's Piazza San Carlo and Via Lagrange, and offers both men's and women's ready-to-wear collections, leather goods, accessories, and shoes. With a central black marble staircase, black and white-checkered marble floors, and green fabric-clad walls, the design of the store utilizes the success of the existing and historical architecture to present the storied brand's luxurious aesthetic.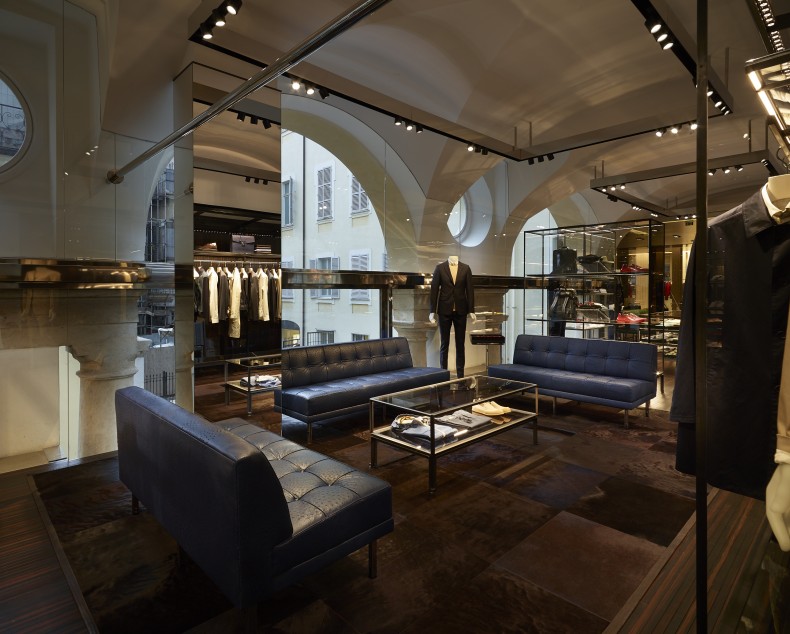 Image: Prada. 
Particularly stunning are the seating options throughout the new location, with lounges featuring leather couches facing the product displays. Details such as these make for an engrossing shopping experience, and exhibit the success of architect Roberto Baciocchi's use of the historic space to present the iconic brand's image.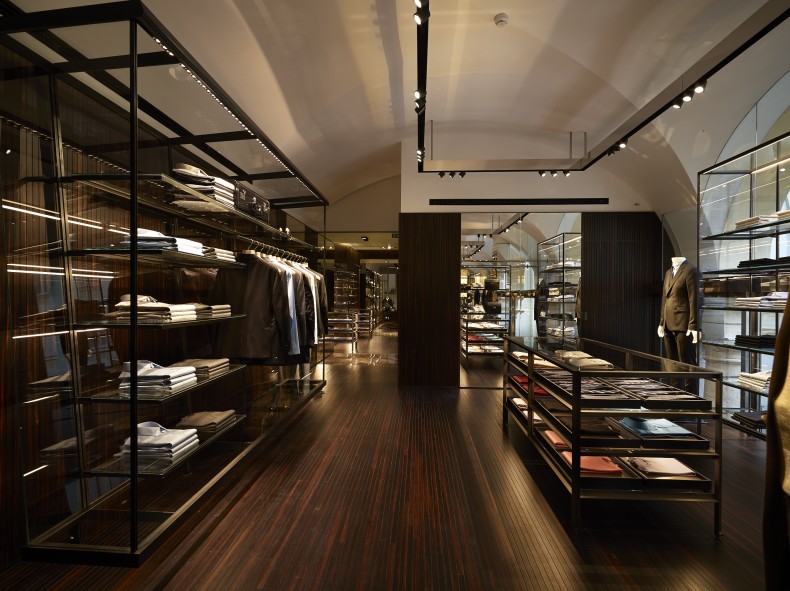 Image: Prada.