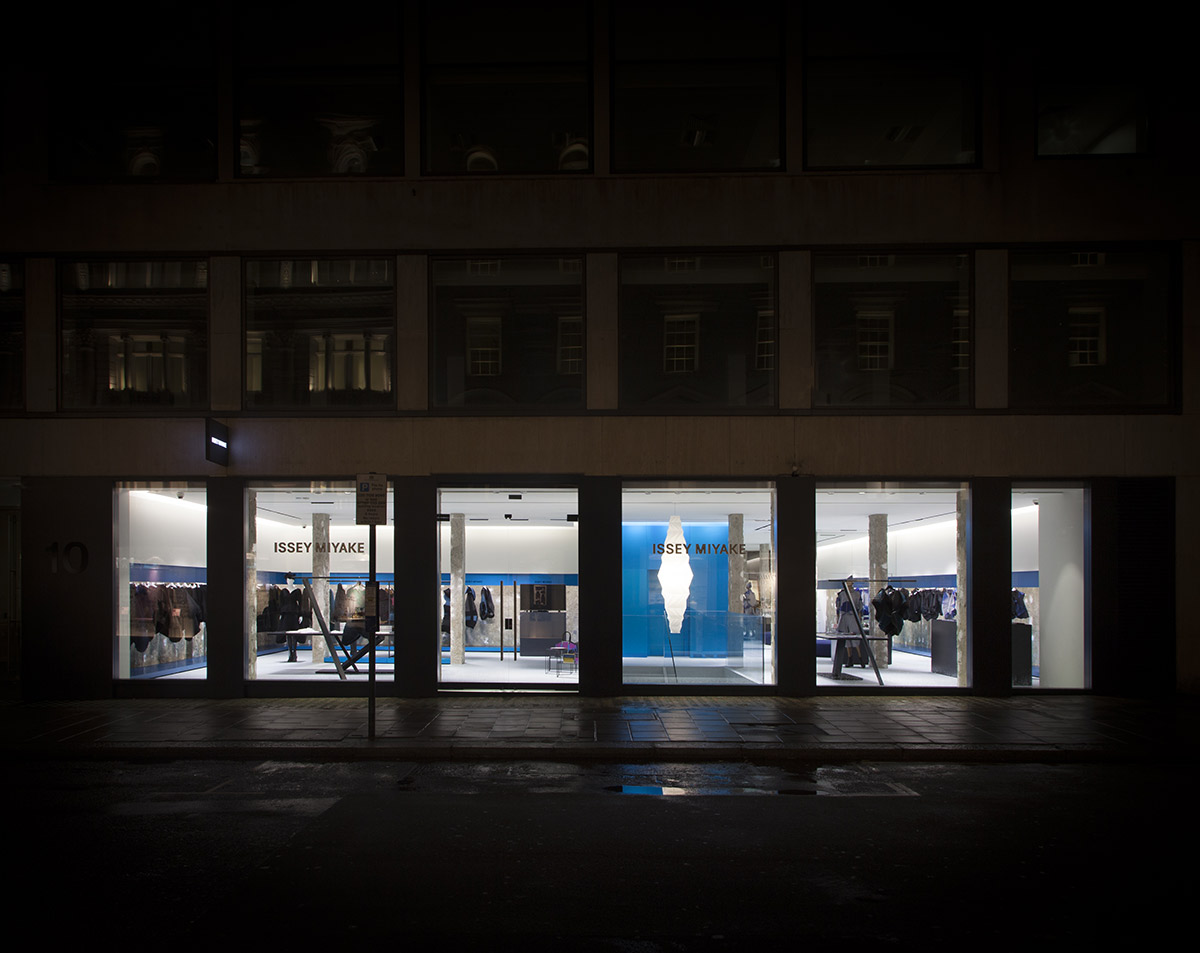 Issey Miyake Opens New London Flagship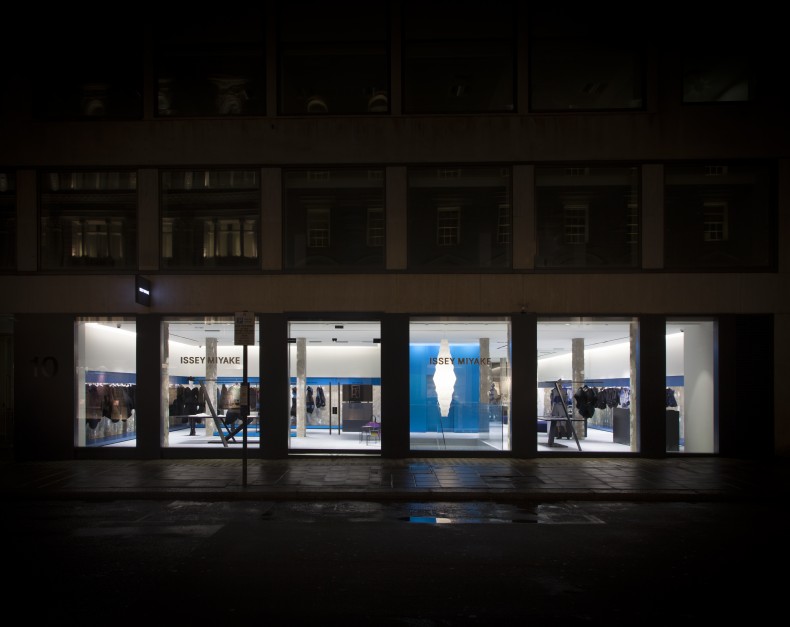 Image: Issey Miyake.
Legendary fashion empire Issey Miyake recently opened a new London flagship store designed by Japanese artist and long time collaborator Tokujin Yoshioka. Formerly a bank, Yoshioka has transformed the 5,000-square-foot space into a visually striking combination of old and new, using a mix of materials and finishes that are simultaneously surprising and delightful.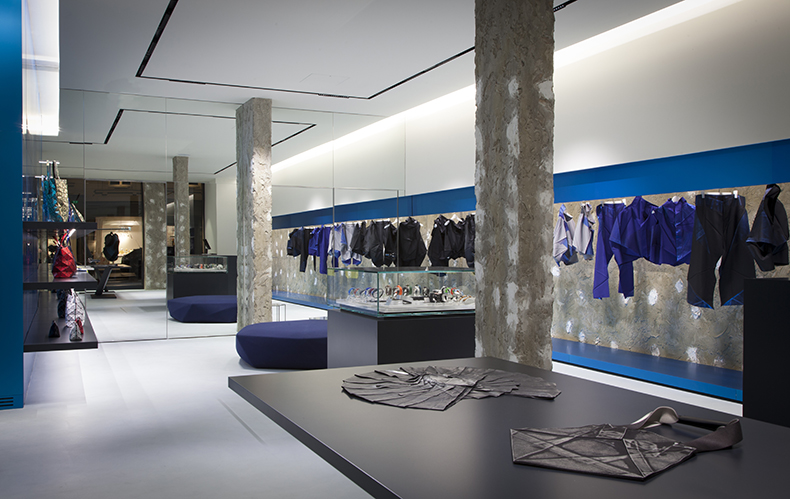 Image: Issey Miyake.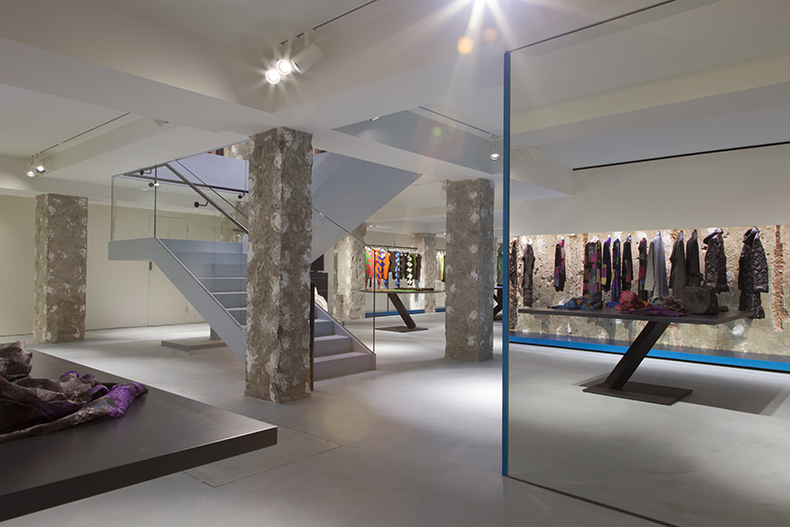 Image: Issey Miyake.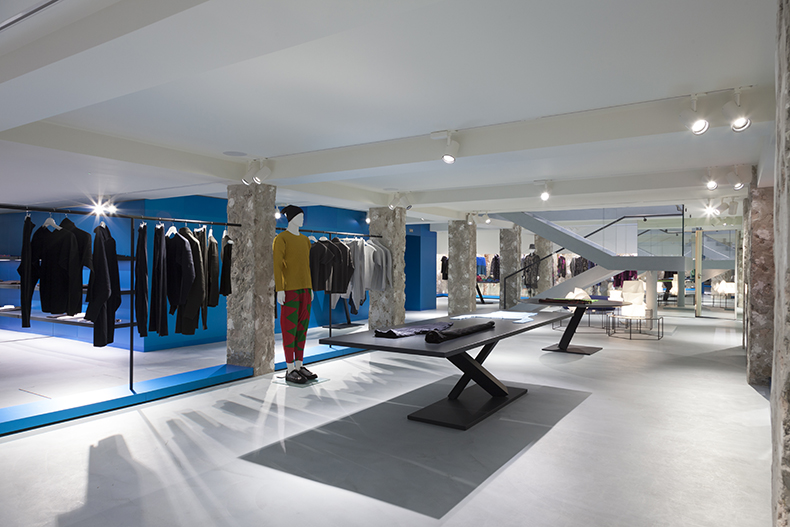 Image: Issey Miyake.
Blue aluminum panels are an essential feature of the new location, lining the edges of the store and contrasting with the central concrete columns in an eye-catching burst of color. The smooth floor is composed of poured screed, and hand finished with a bespoke layer of micro-top.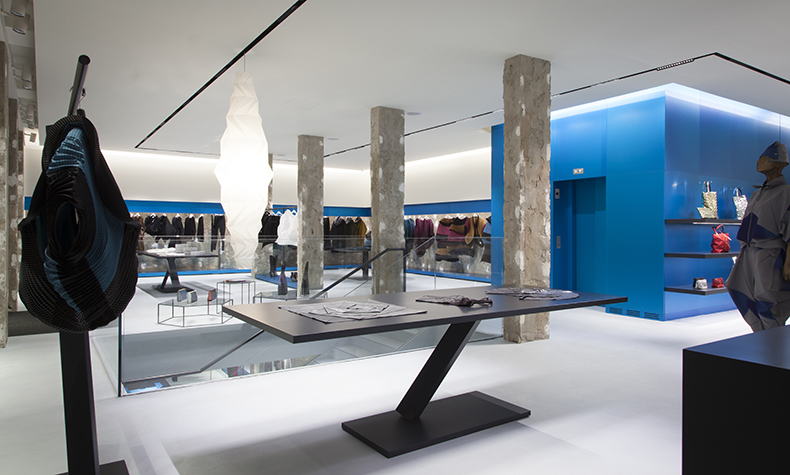 Image: Issey Miyake.
The store is located at 10 Brook Street, London W1S 1BG, and carries the full range of Issey Miyake collections.