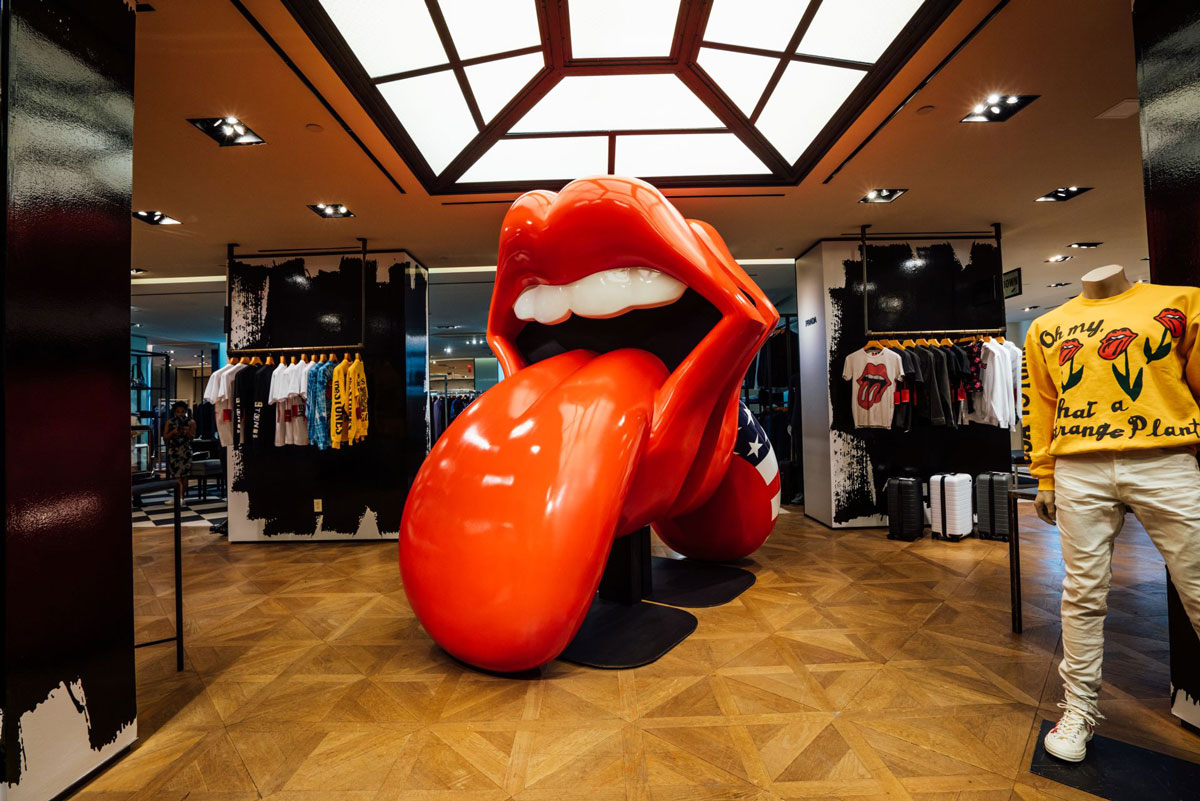 The Rolling Stones Pop-Up Opens at Bergdorf Goodman
Whether you're a die-hard fan or a general hypebeast, it might be worthwhile to head to Bergdorf Goodman for a once-in-a-lifetime experience courtesy of the Rolling Stones. From now until August 13, the legendary band is hosting a pop-up at the flagship store with a range of limited edition pieces inspired by the British group's iconic style. The collection makes nods to the band's extensive iconography — think giant tongues and Union Jacks, etc — in an exclusive range curated by the co-founder of beloved concept store Colette (RIP), Sarah Andelman. In addition to the New York store, the pop-ups will launch in Los Angeles and Miami later this year.
Check out the space now at 754 5th Ave, NY 10019.