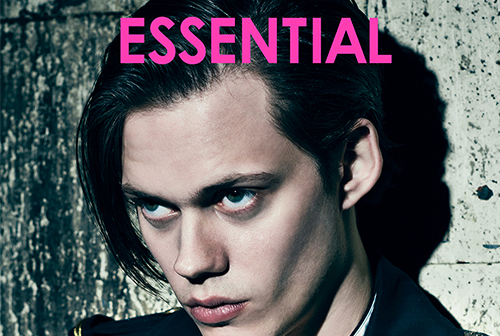 Bill Skarsgård Covers Essential Homme April/May 2015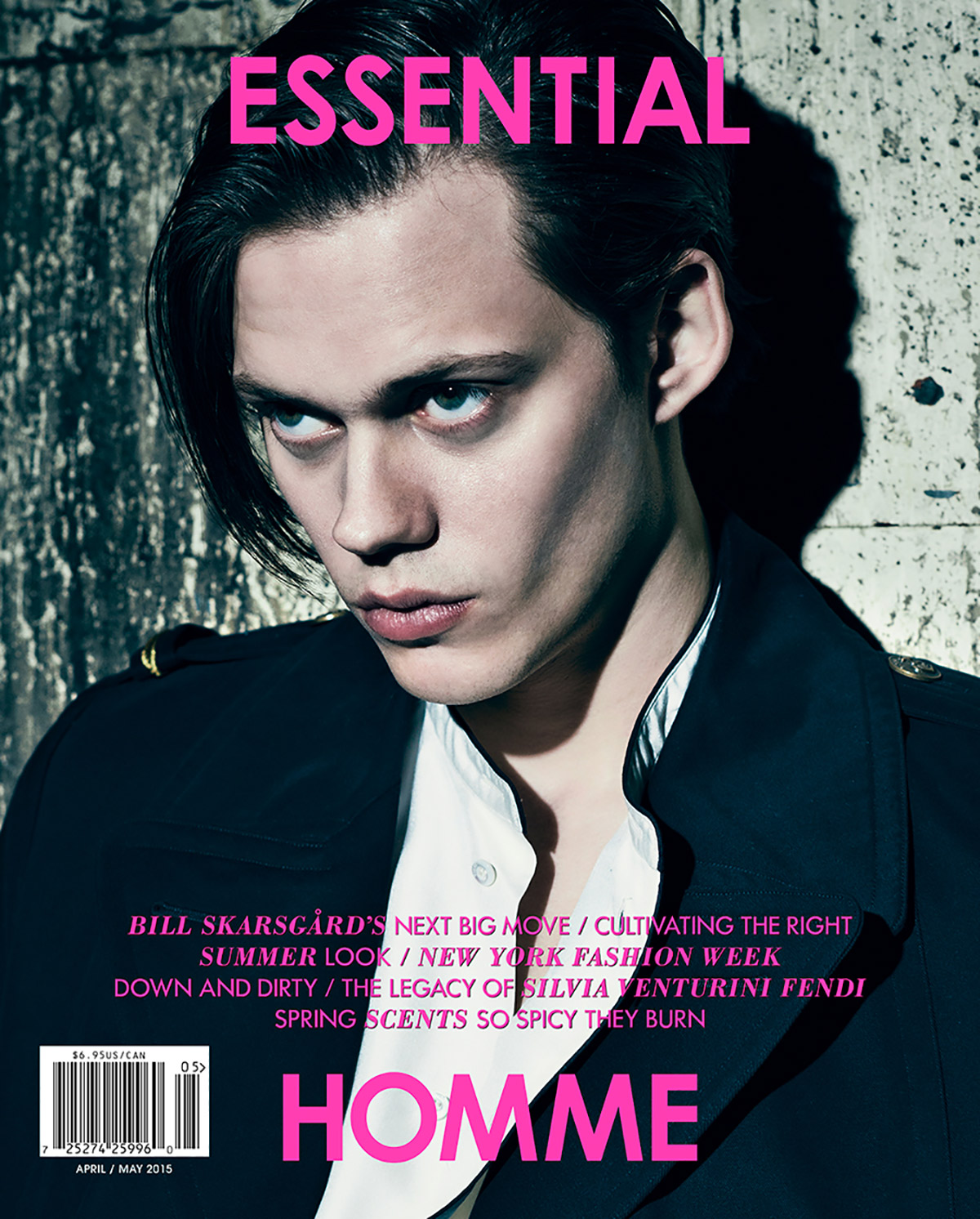 Image: Essential Homme.
Actor Bill Skarsgård stars on the cover of Essential Homme's April/May 2015 issue.
From DSQUARED2's new twin zip duffle in turquoise texture calfskin to a 60 baguette-cut diamond case watch from Roger Dubuius, MOST WANTED (pg. 22) features the ten most desired items you must have this season. In FULL BLOOM (pg. 32) Model Sang Woo Kim shows that spring's loudest looks from Yang Li, KRISVANASSCHE, Dries Van Noten, and Raf Simons play off proportions and athletic potential for an active take on better weather cool.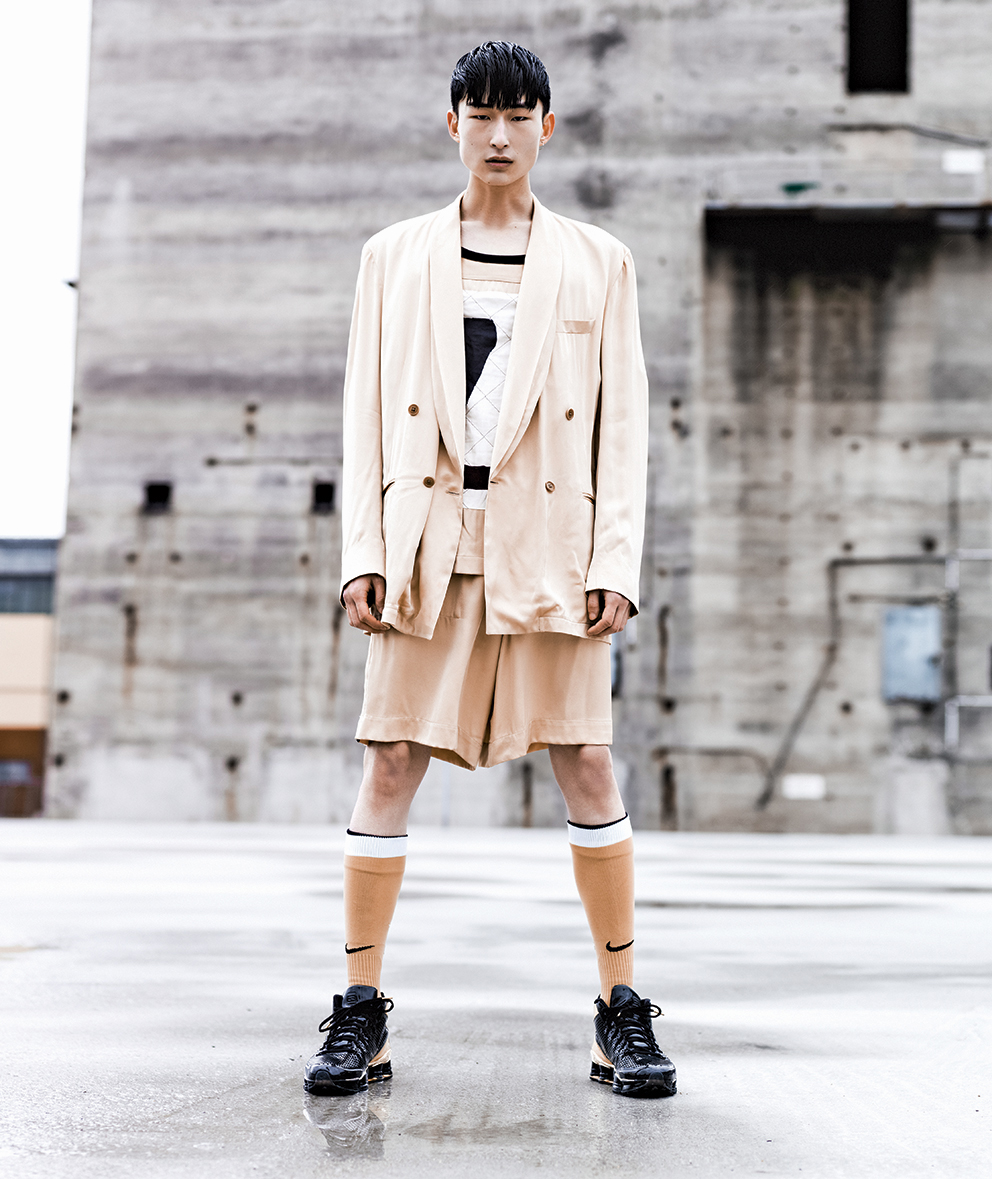 Image: Essential Homme.
NEW ARRIVALS (pg. 52) showcases Calvin Klein Jeans' new capsule collection, #mycalvins Denim Series, British audio brand Bloc & Roc's two-year audio assemblage, Hedi Slimane's creative collaboration with artists Arrington de Dionyso and the late Bruce Conner, Maserati's new Alfieri 2+2 vehicle, Whistles x Stutterheim's Stockholm raincoat, and more. As SCENE (pg. 52) explores, as the house lights dimmed and the bass began to jump during New York Fashion Week, February's talk of the town was not so much of the runway, but rather what occurred in the wee hours after.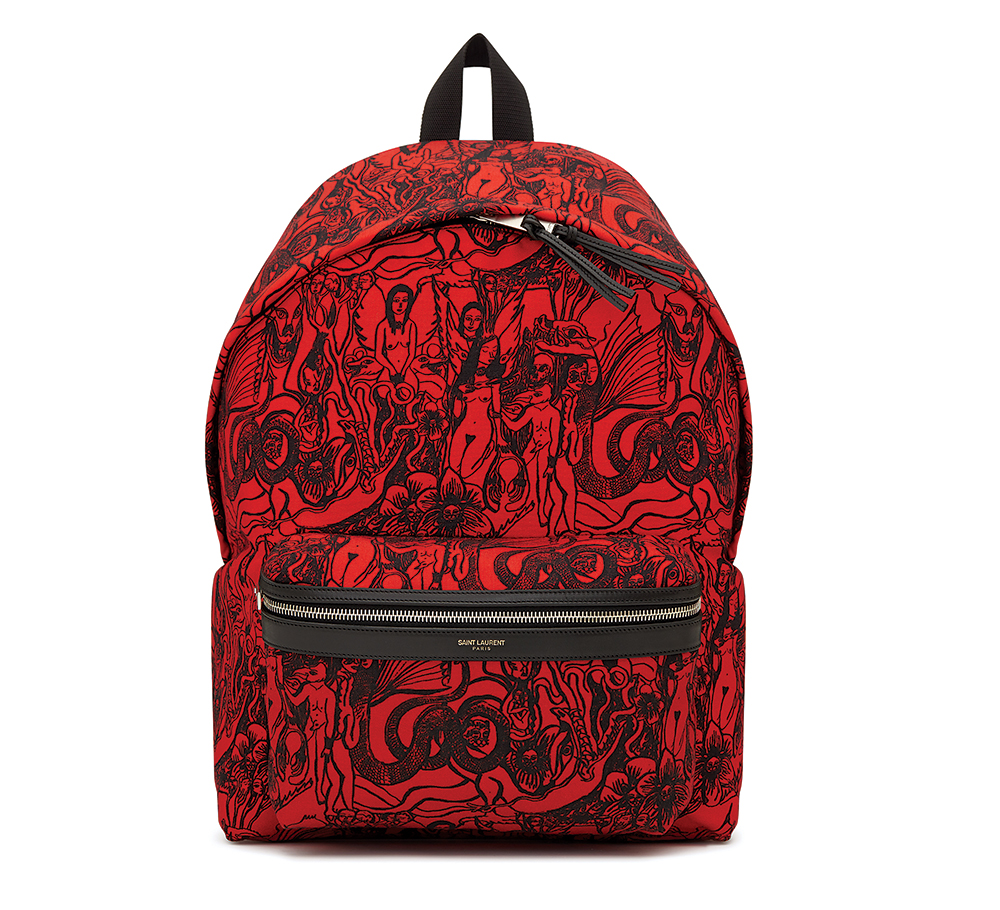 Image: Saint Laurent Paris.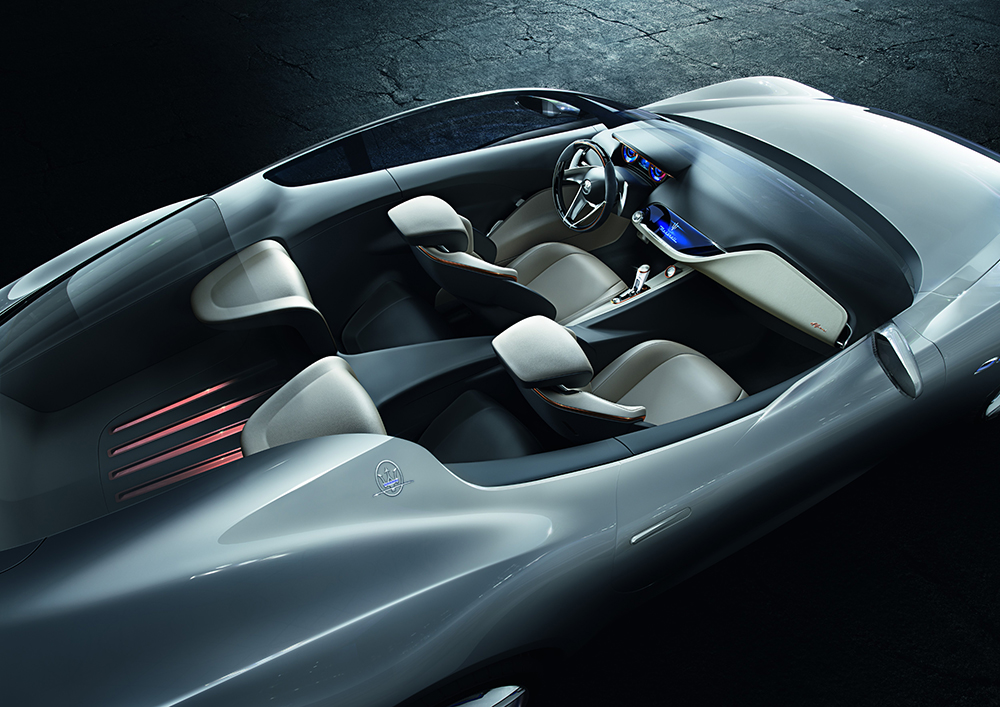 Image: Maserati.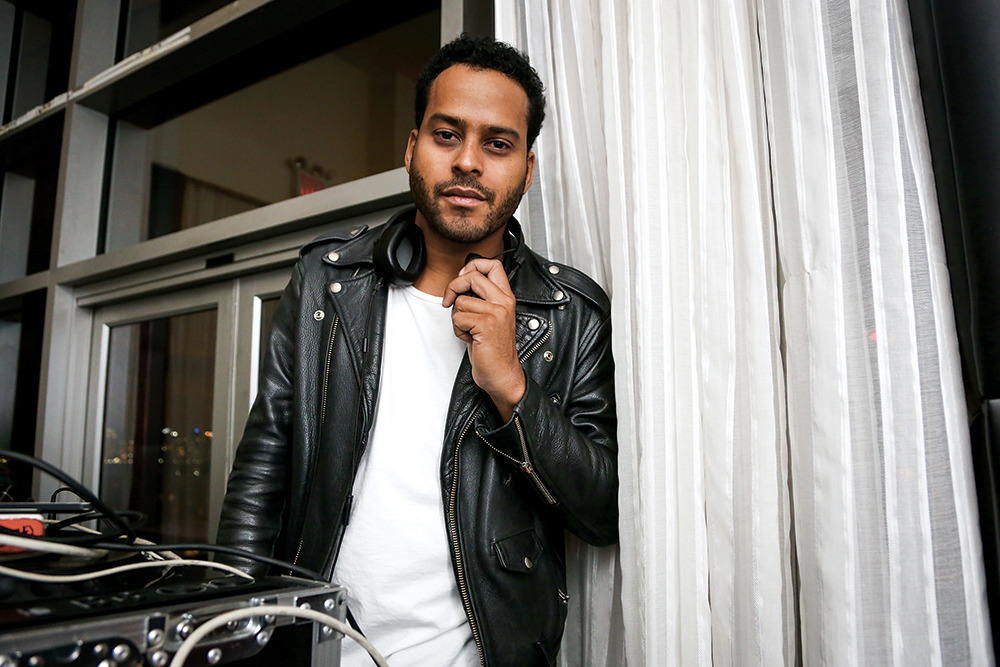 Image: BFA NYC.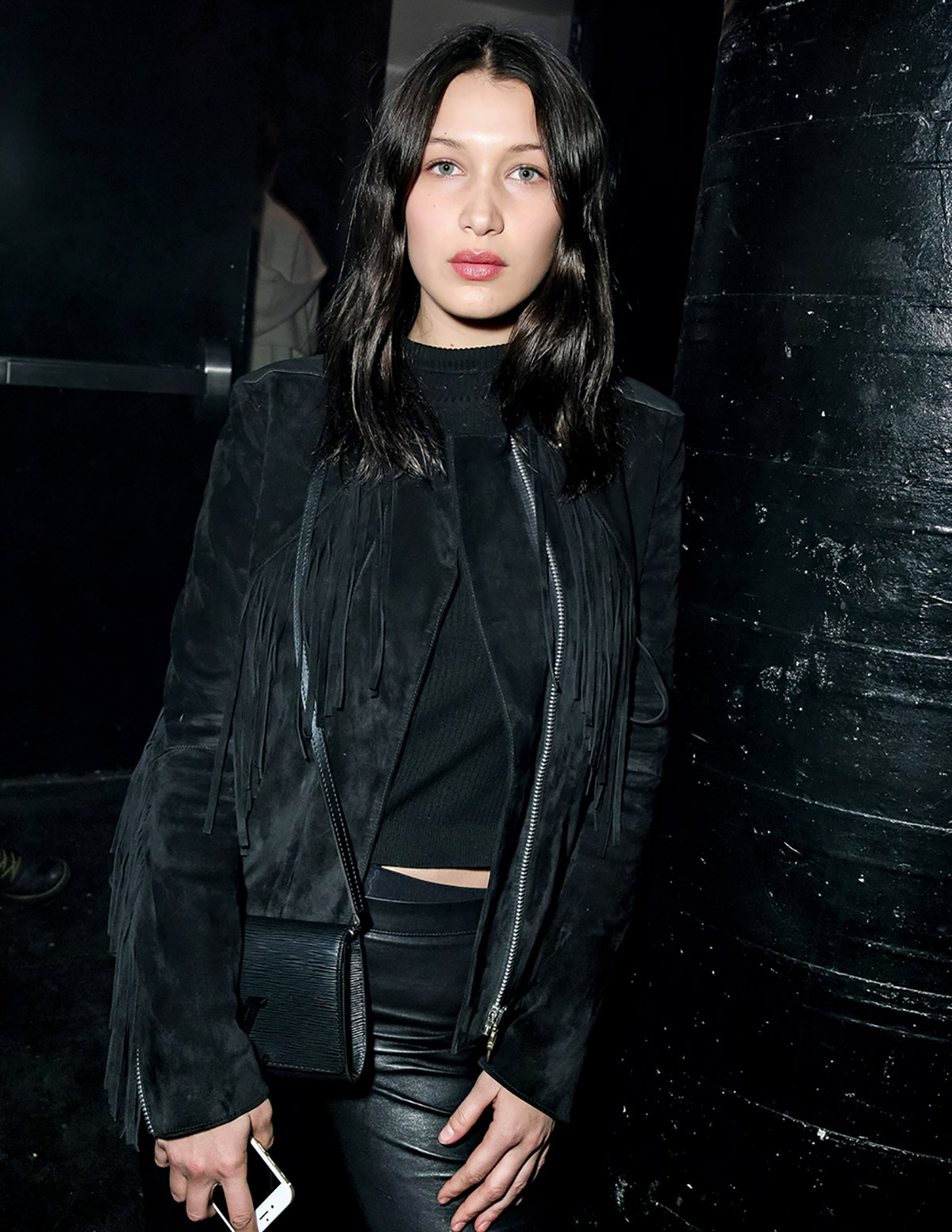 Image: BFA NYC.
Selected features include:
SUMMER ESSENTIALS (pg. 56): The change of seasons requires so much more than an opening of the collar and reduction of pant length. From covetable watches to briefcases outside of the box, here's your guide to the best-dressed summer yet.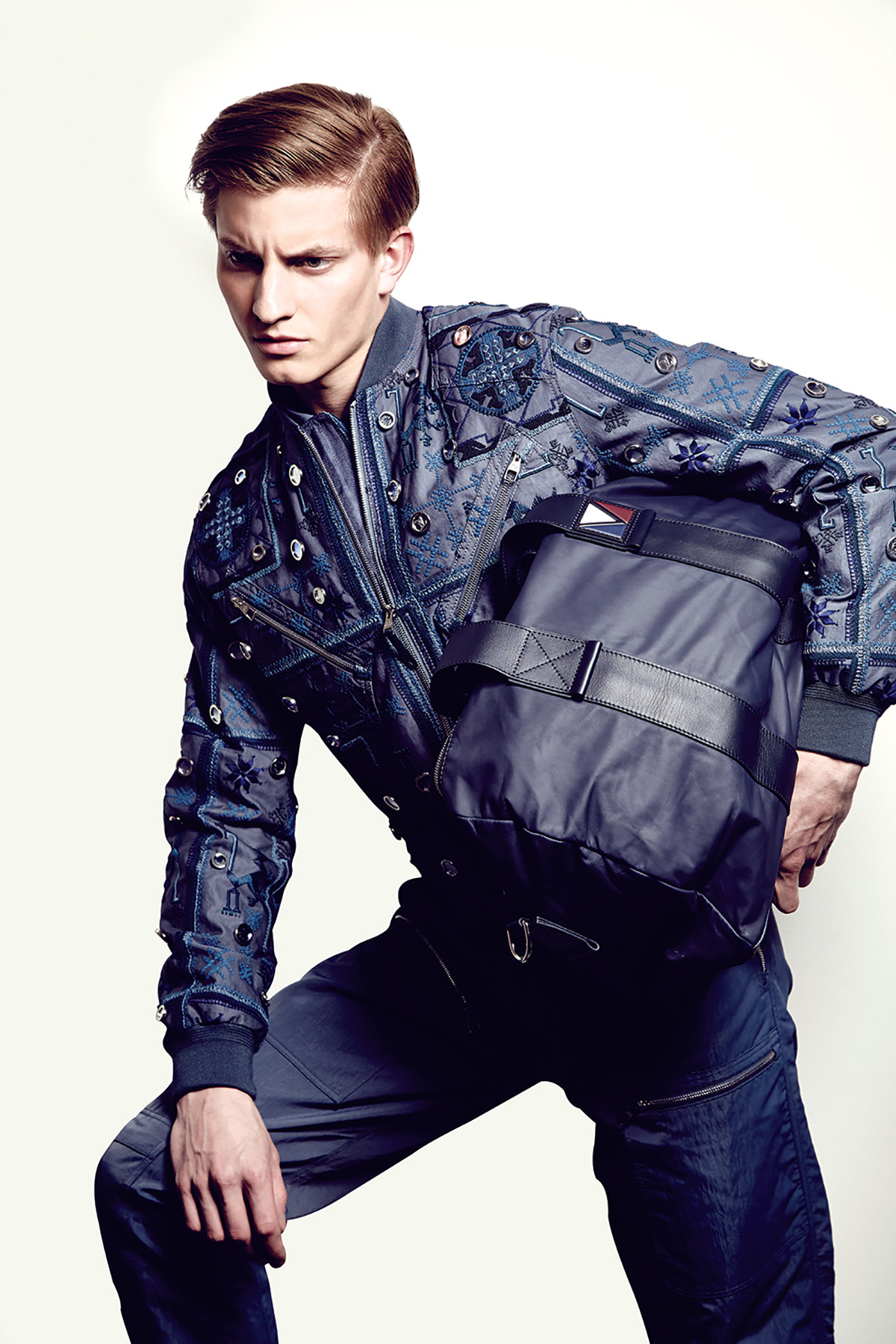 Image: Essential Homme.
TAKEN BY THE SEA (pg. 71): Pale blue blends with bright honeydew for sea foam green: a perfect pastel hybrid that hits land—and retail racks—just in the nick of time.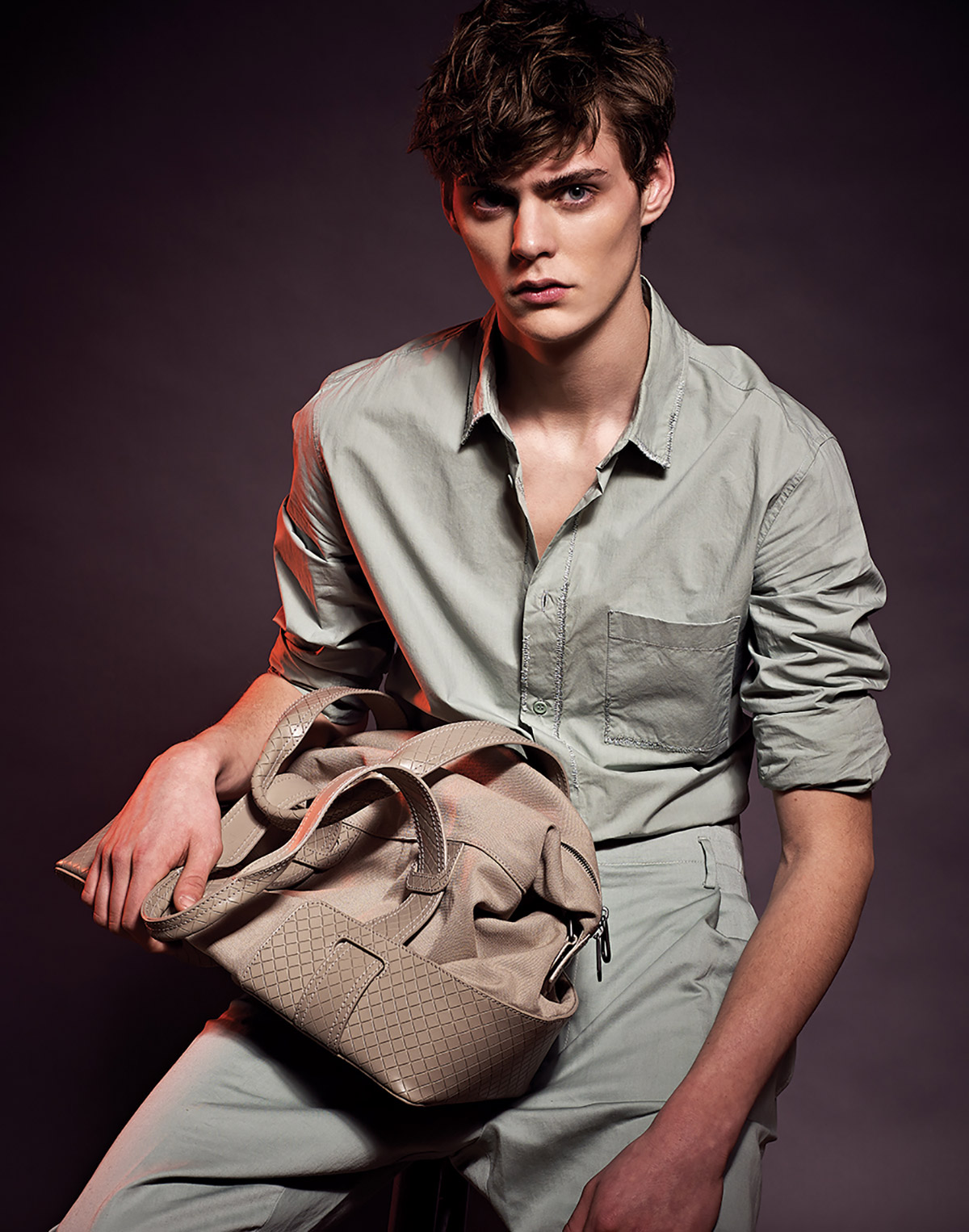 Image: Essential Homme.
THE DISCREET CHARM OF FENDI (pg. 76): Men's Creative Director Silva Venturini Fendi inspires her family's fashion house forward with wit and wisdom.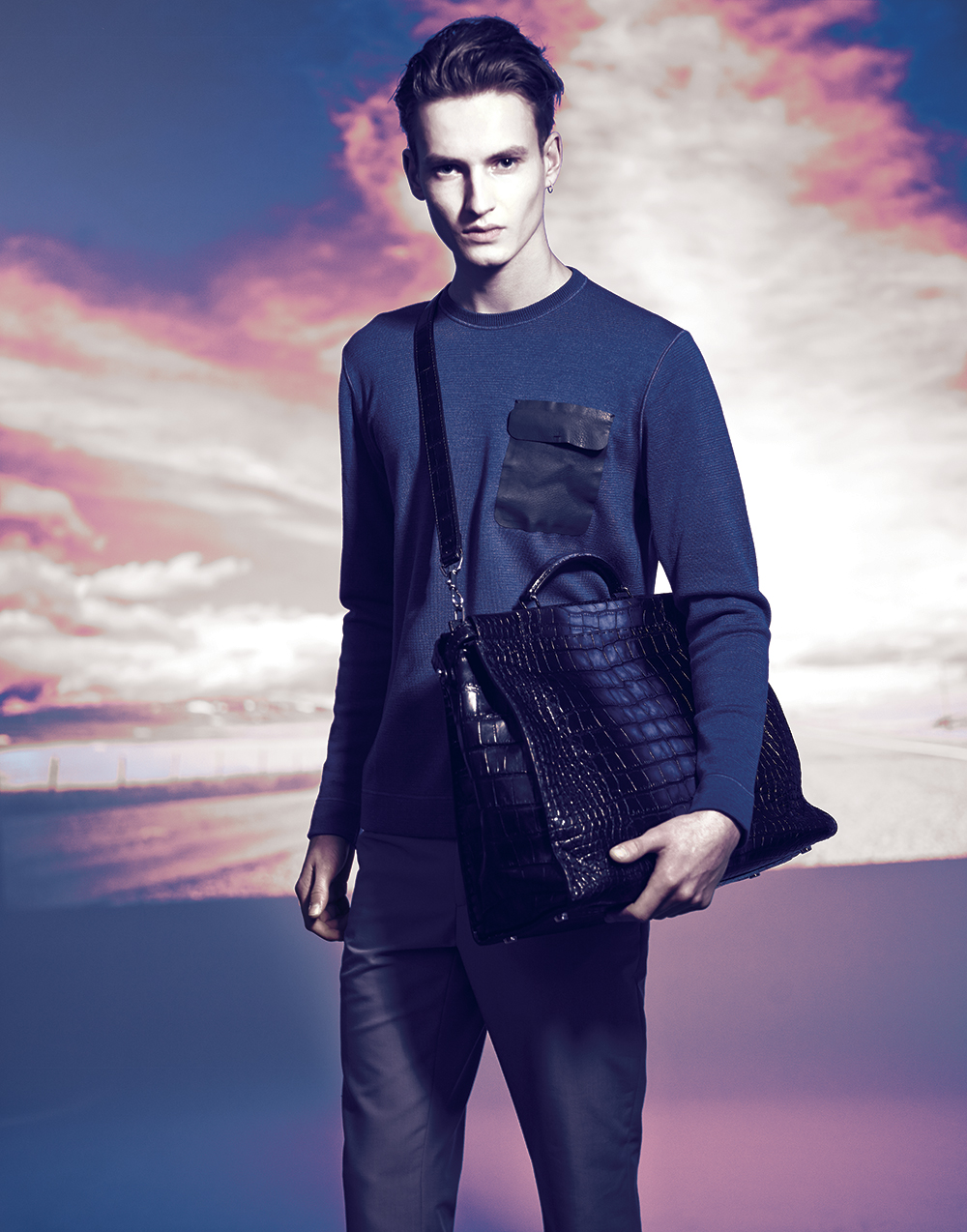 Image: Essential Homme.
CONVERSATIONS (pg. 84): With an air of intrigue and a cool hand, Coach's Creative Director Stuart Vevers breezes through.
FUTURE SHOCK (pg. 88): On the eye of two career-making exhibitions, artist and architect Daniel Arsham discusses art, collaborators, and bright days head.
CONCEPT CALVIN (pg. 96): Foreign materials forge function through form for both sides of the closet in Calvin Klein Collection's swiftly unconventional seasonal release.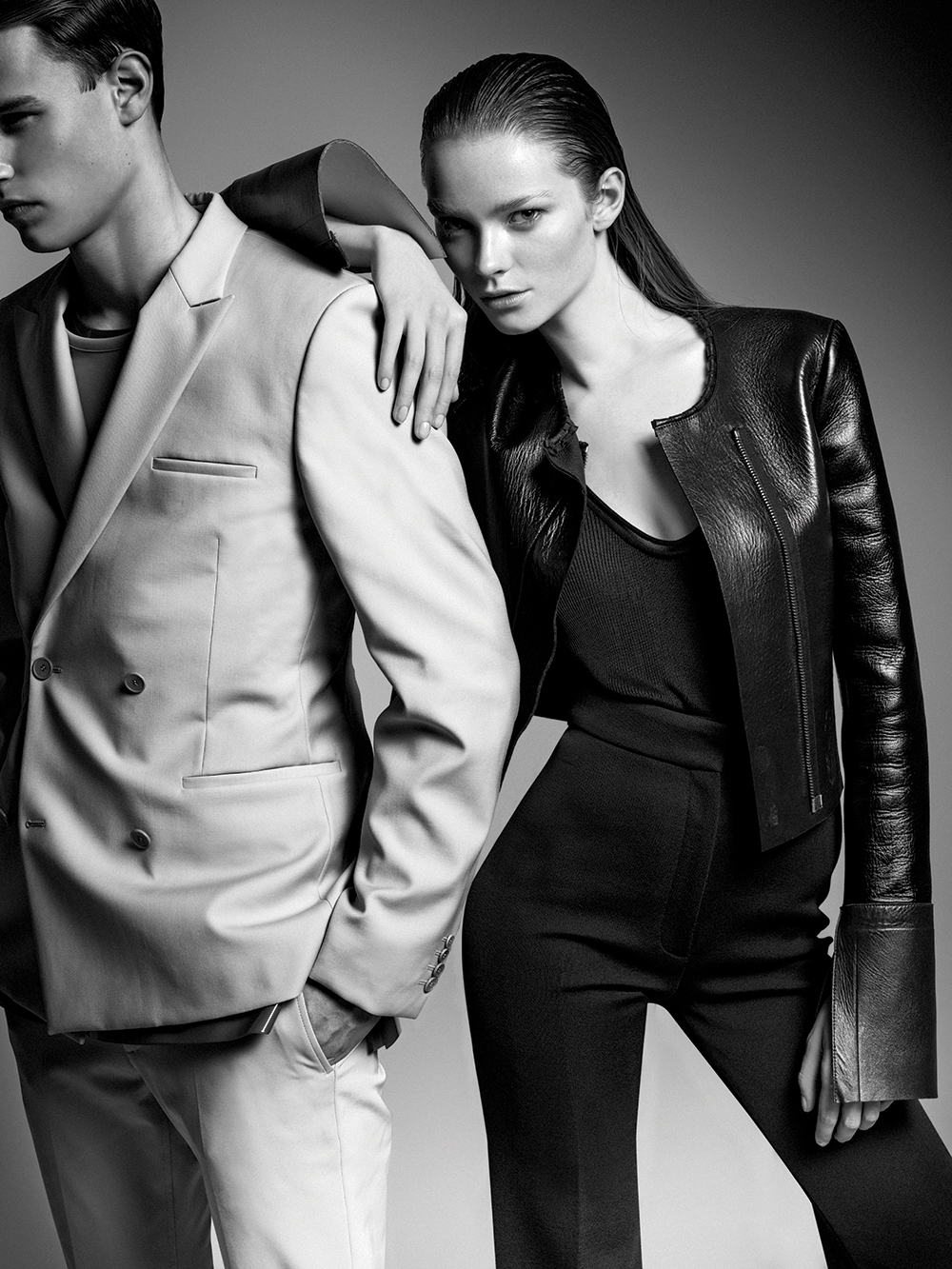 Image: Essential Homme.
THE GRADUATE (pg. 104): Soon-to-be alum of the online screen, "Hemlock Grove" actor Bill Skarsgård takes on life with a bite.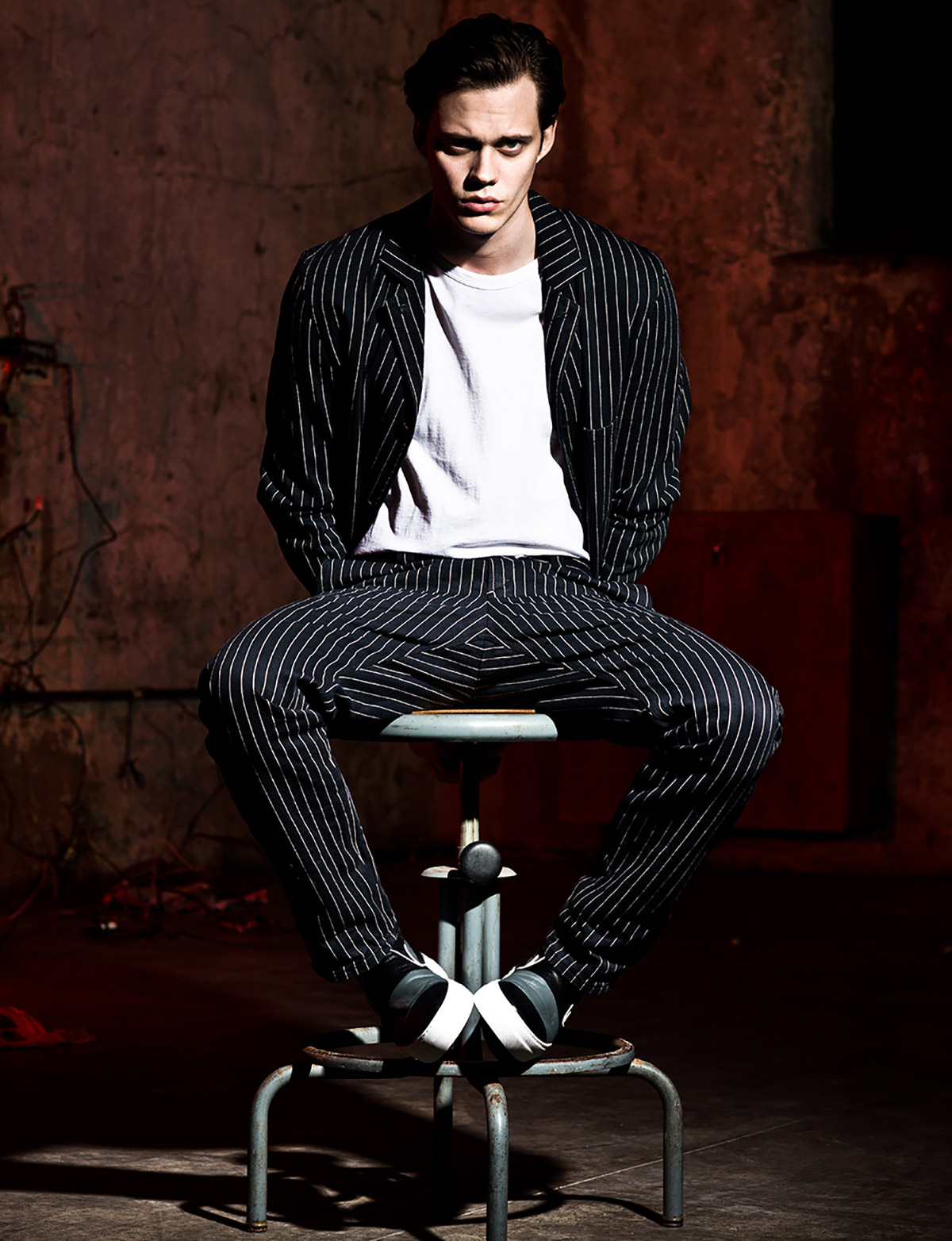 Image: Essential Homme.
A QUITE PLACE (pg. 116): Foiling the everyday, soft tailoring exposes a curious gentleness in menswear.
MAKING THE GANG (pg. 124): Seen by photographer Danko Steiner just moments before taking the catwalk, Riccardo Tisci's castings cooly await their Givenchy induction.
Image: Essential Homme.
SPICE WORLD (pg. 134): Signaling the heat ahead, saffron, coriander, myrtle, and cardamom have a moment in this spring's hottest new scents.
A PREMIERE IN TWO PARTS (pg. 136): A brazenly contemporary musical investment, the Philharmonie de Paris satisfies two decades of waiting with an aluminum-clad counterpart to the beloved Cité de la Musique.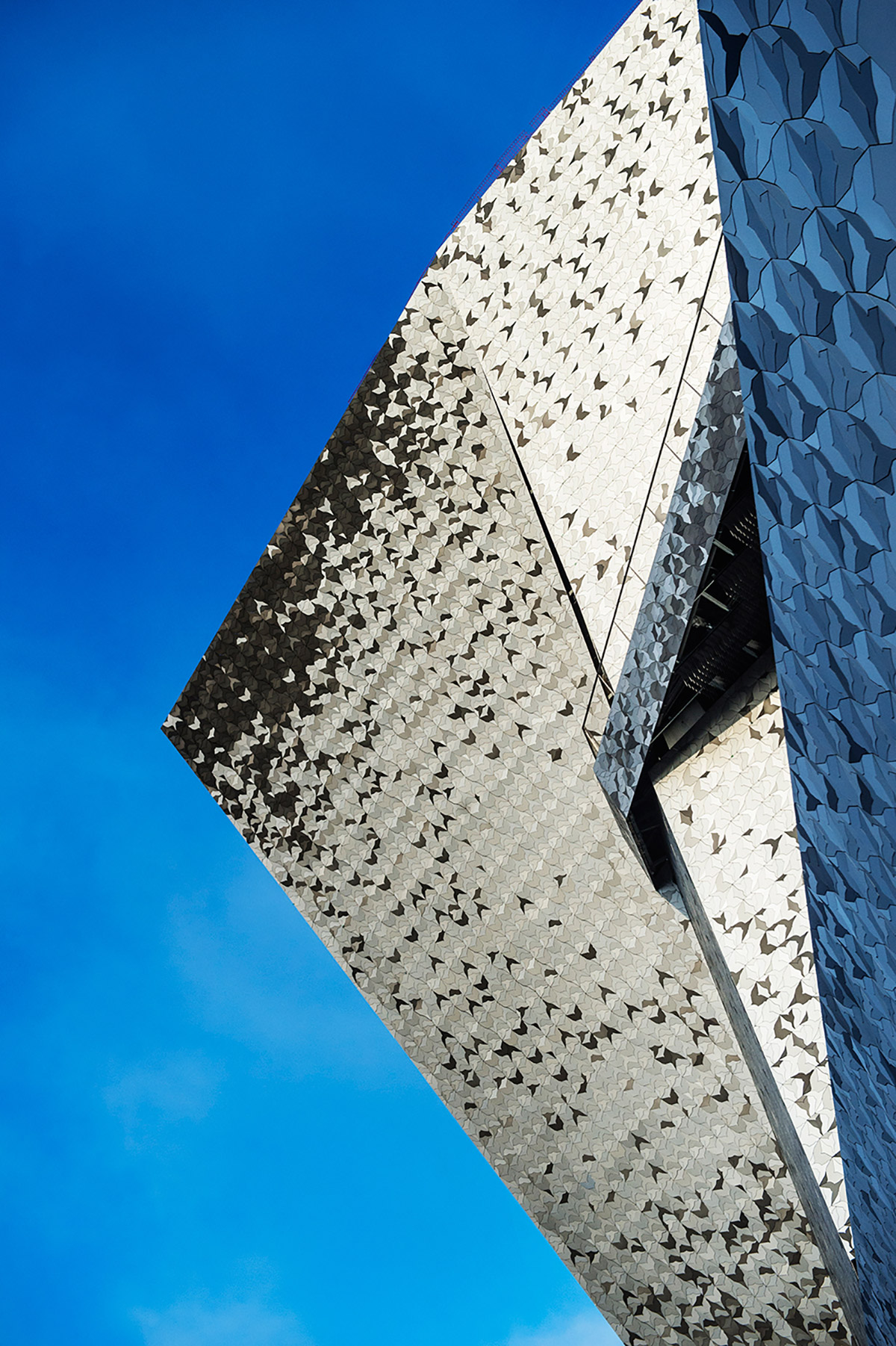 Image: Philharmonie de Paris.
The April/May 2015 issue of Essential Homme magazine is available online starting today and on national and international newsstand starting April 20, 2015.
For further information please contact info@essentialhommemag.com.
About Essential Homme magazine:
Essential Homme is a bi-monthly print publication and website that act as the style source for affluent, successful, and fashion-forward readers that are passionate about high-end men's fashion and its reflective lifestyle. Essential Homme has been published since 2010 and past cover stars range from Dean and Dan Caten, Daniel Radcliffe, Theophilus London, Sullivan Stapleton, Kellan Lutz, Ian Somerhalder, and Colton Haynes. From bold editorial spreads showcasing the latest in style trends, to features on fashion industry insiders and the most stylish men in entertainment, an eye to the nightlife scene, and an exploration of fashion's most exciting new gadgets and spaces, Essential Homme is a leading authority for the style and design enthusiast.