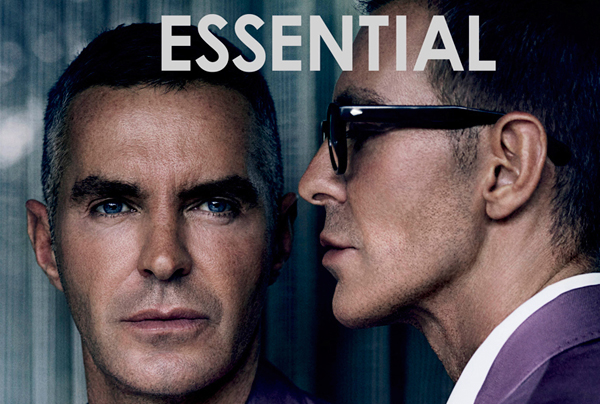 Dsquared2's Dean and Dan Caten Star on Essential Homme's December 2014/January 2015 Issue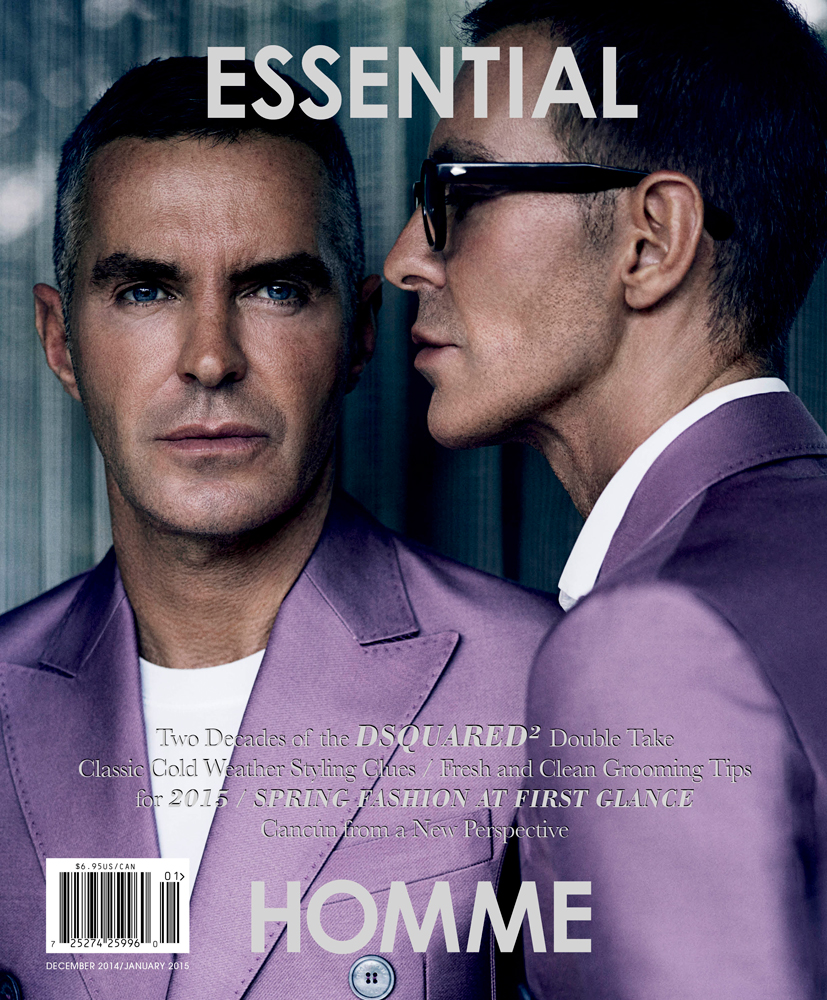 Image: Essential Homme.
Inaugurating the magazine's new tradition of celebrating menswear masterminds on its last issue of the year, Dean and Dan Caten of Dsquared2 star on Essential Homme's cover for December 2014/January 2015, closing Fall/Winter off and leaping into the excitement of next season with full force.
This season's MOST WANTED products (pg. 21) range from Bottega Veneta's subtle mist washed glimmer briefcase to Givenchy by Riccardo Tisci's bowling-bag sized leather release, while photographer David Sessions and stylist Justin Hamilton reinterpret '70s punk with Iggy Pop and Roger Daltry-inspired looks using contemporary brands such as TOPMAN Design, Christopher Shannon, and Calvin Klein Collection in A MOMENT LIKE THIS (pg. 36).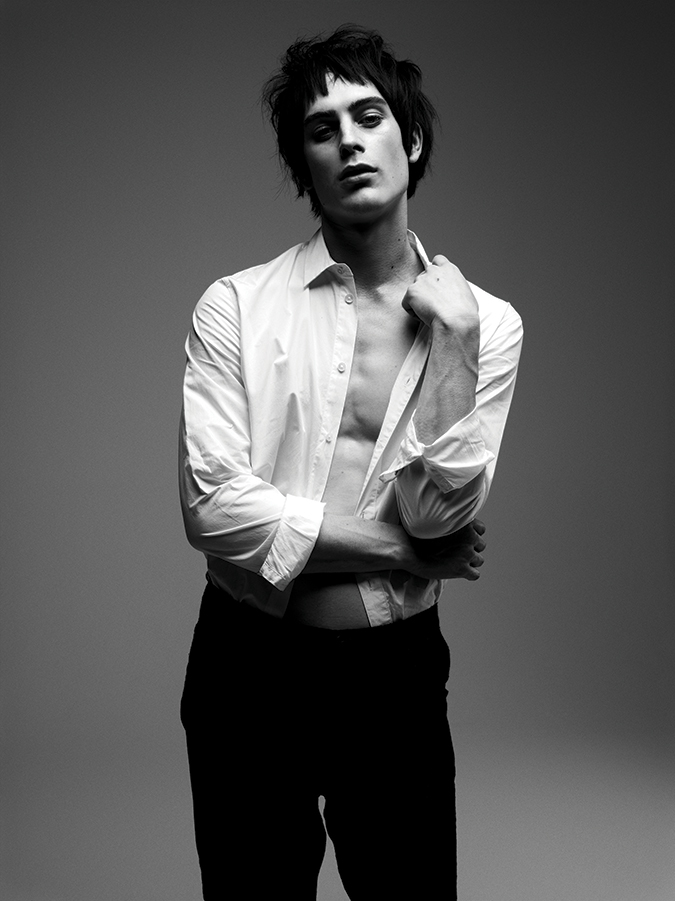 Image: Essential Homme.
NEW ARRIVALS (pg. 48) include a second collection from Louis Vuitton's tailored line, Formal, The Thompson Hotel's just-opened Miami outpost, and a poetic, Jean Cocteau-inspired collection from Façonnable, whereas SCENE is a battle between east and west over which coast can throw a party the best, featuring NYC's hottest shindigs and LA's most posh outings from the fall calendar.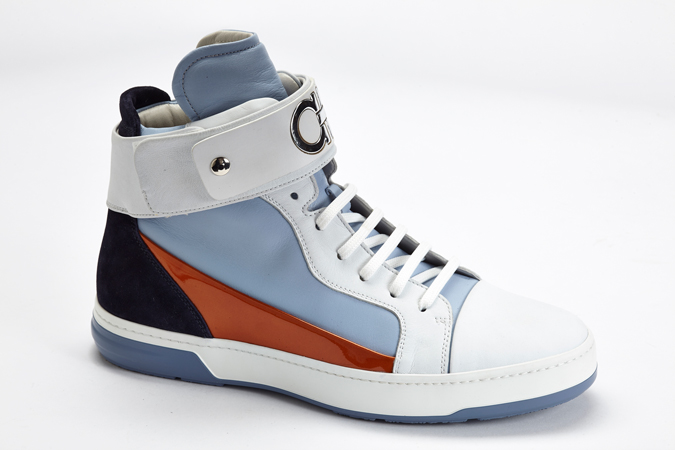 Image: Salvatore Ferragamo.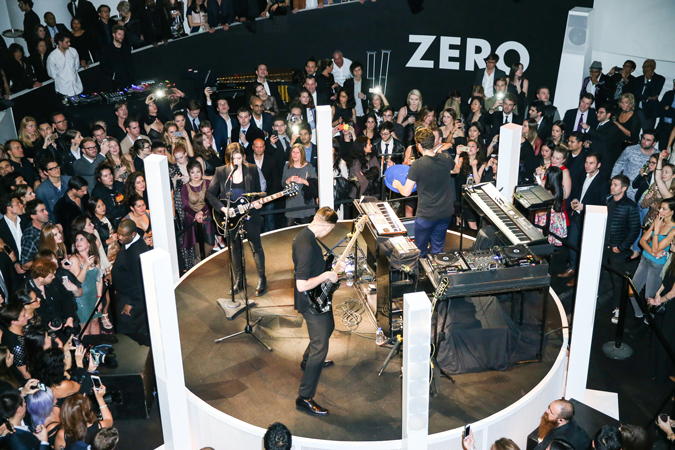 Image: Dior.
Selected features include:
STYLE (pg. 56): GROWING UP GRAY / Gregory Peck's famously tailored silver screen ensemble, the gray flannel suit, reacts to winter, sharper, lighter, and warmer than ever before in reincarnations by Marc Jacobs, ETRO, Ralph Lauren Black Label, and more.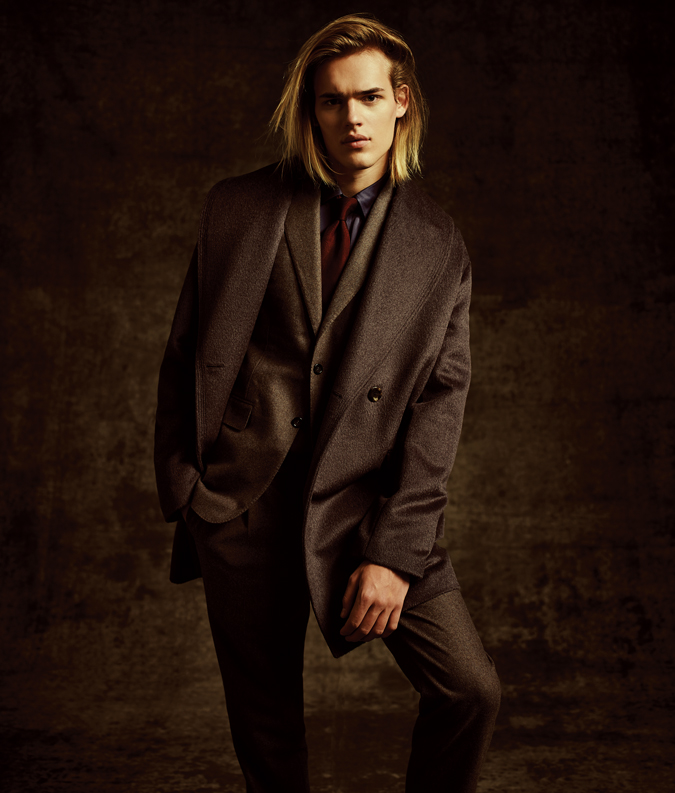 Image: Essential Homme.
A MAN IS A MAN (pg. 70): Sophisticated attire trumpets nonchalant strength in a new wave of menswear from Christopher Kane, Brunello Cucinelli, and Gucci not quite as traditional, yet still cooly tailored.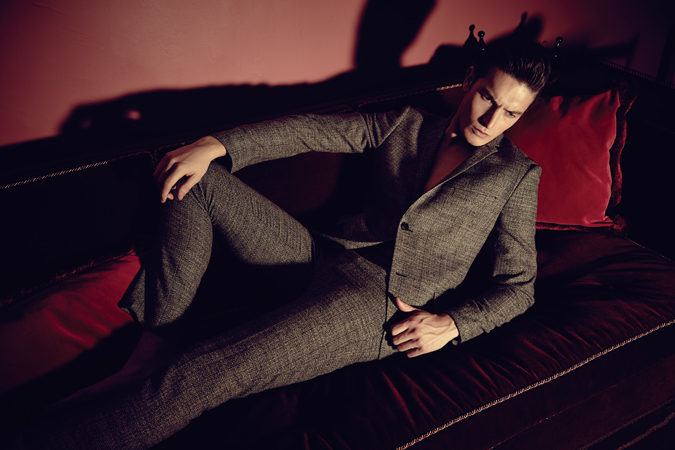 Image: Essential Homme.
CONVERSATIONS (pg. 84): Simon Spurr / The creative director of Kent and Curwen explains how a self-proclaimed fashion ostrich redefines a heritage brand.
SURVIVAL OF THE FIT (pg. 90): The science behind Natural Selection's first full collection.
FULL SPECTRUM (pg. 93): As an unwavering beam of light dispenses from a band of colors through a prism, designer Kris Van Assche pursues an "ideal wardrobe" by interpreting decades of musical stimuli—from New Order to new beat—for Dior Homme's colorfully elegant Spring 2015.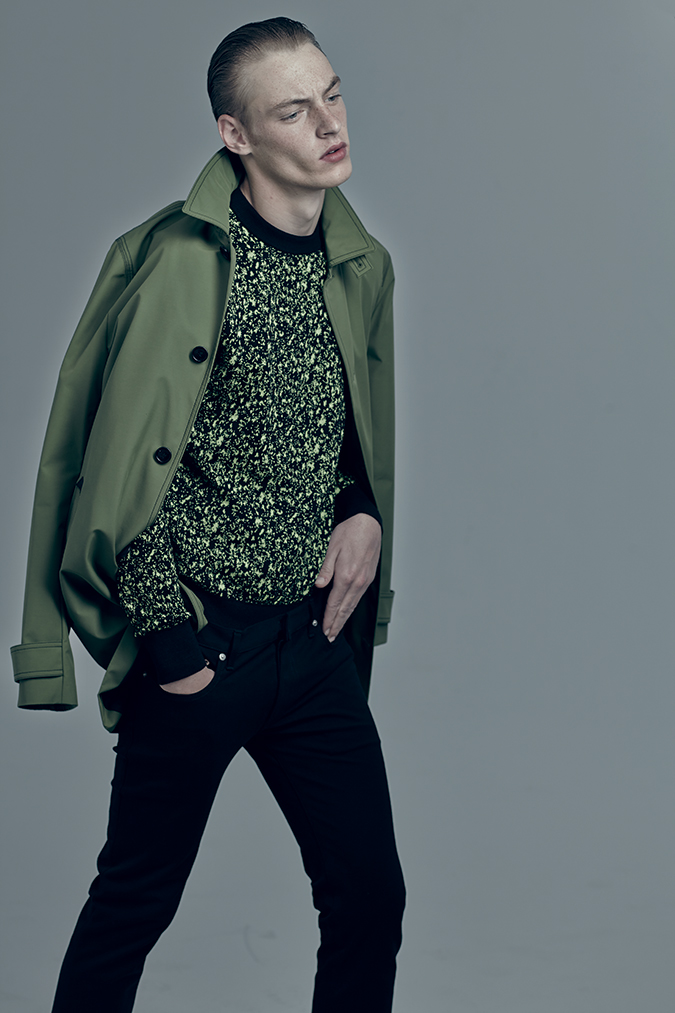 Image: Essential Homme.
COMING TO AMERICA (pg. 121): Approaching Dsquared2's 20th anniversary, founders Dean and Dan Caten reflect on the last two decades and take aim at the U.S. for round II.
HERE I STAND (pg. 128): Immobile in a peaceful accord, spring's most awaited surprises from Hermès, Kenzo, and Valentino appear just arm-lengths ahead.
GROOMING (pg. 142): Clean Start / After a year of cultivating beards and searching for a rugged aesthetic, it's time to reassert the sharp runway look.
SHARP SPACES (pg. 144): Hola, Paradise! / Nizuc Resort and Spa fashions an unexpectedly lush paradise.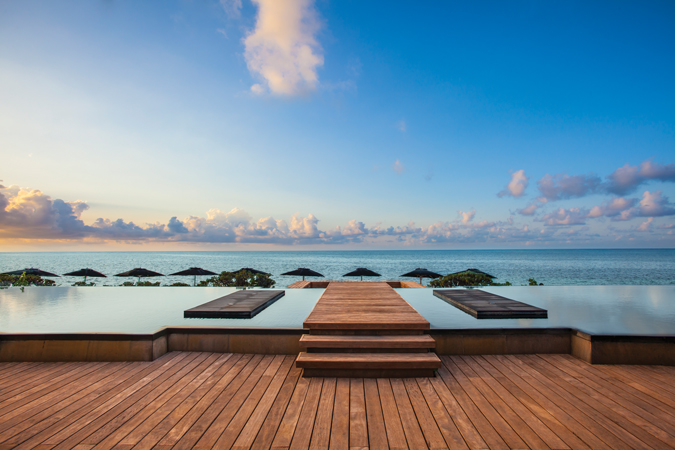 Image: Nizuc Resort and Spa.
The December 2014/January 2015 issue of Essential Homme magazine is available on national and international newsstands and online starting today.
For further information please contact info@essentialhommemag.com.
About Essential Homme magazine:
Essential Homme is a bi-monthly print publication and website that act as the style source for affluent, successful, and fashion-forward readers that are passionate about high-end men's fashion and its reflective lifestyle. Essential Homme has been published since 2010 and past cover stars range from Daniel Radcliffe, Sullivan Stapleton, Kellan Lutz, Ian Somerhalder, Colton Haynes, and Sebastian Sauve. From bold editorial spreads showcasing the latest in style trends, to features on fashion industry insiders and the most stylish men in entertainment, an eye to the nightlife scene, and an exploration of fashion's most exciting new gadgets and spaces, Essential Homme is a leading authority for the style and design enthusiast.–