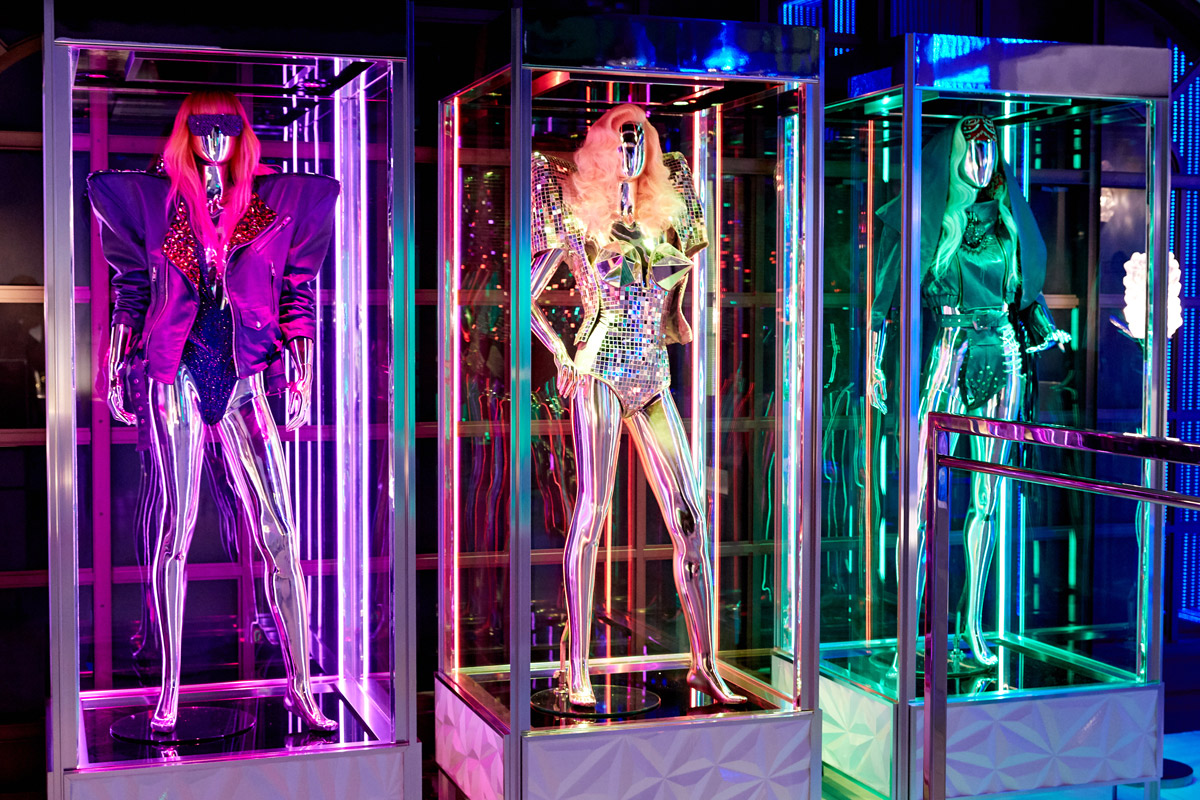 A Look at the Lady Gaga Museum
Few artists have been able to seamlessly merge the world's of fashion and pop as effortlessly as one Stefani Germanotta, aka pop savant Lady Gaga. And while the artist has returned to Las Vegas to continue her acclaimed residency, ENIGMA at Park MGM — she took a bit of a hiatus to win an Oscar and tease her upcoming sixth album — fans can rejoice with an accompanying exhibition of her most iconic looks throughout her decade-spanning career.
Curated in part by her longtime collaborator Nicola Formichetti, HAUS OF GAGA/LAS VEGAS is an intimate look at some of the artist's most indelible looks. Each of the pieces — including full looks from music videos, world tours, and various media appearances — was plucked from a temperature-regulated vault in California that preserves their legacy. Some highlights include the infamous cigarette sunglasses (as seen in the 'Telephone' video), the meat dress (which she wore during the 2010 VMAs), the all-white bodysuit she donned during her career-making 'Paparazzi' performance in 2009, and the Philip Treacy-designed rhinestone-covered lobster hat (just worn on a night out in London). Whether you're a lifetime fan or just someone who appreciates striking design, there's something to catch your eye in this pop culture time capsule.
A select number of pieces will be available for purchase with proceeds going towards the Born This Way Foundation, a non-profit co-founded by Gaga that promotes mental health awareness for youth. Check out some of the pieces below.
Images: Getty Images for Park MGM.