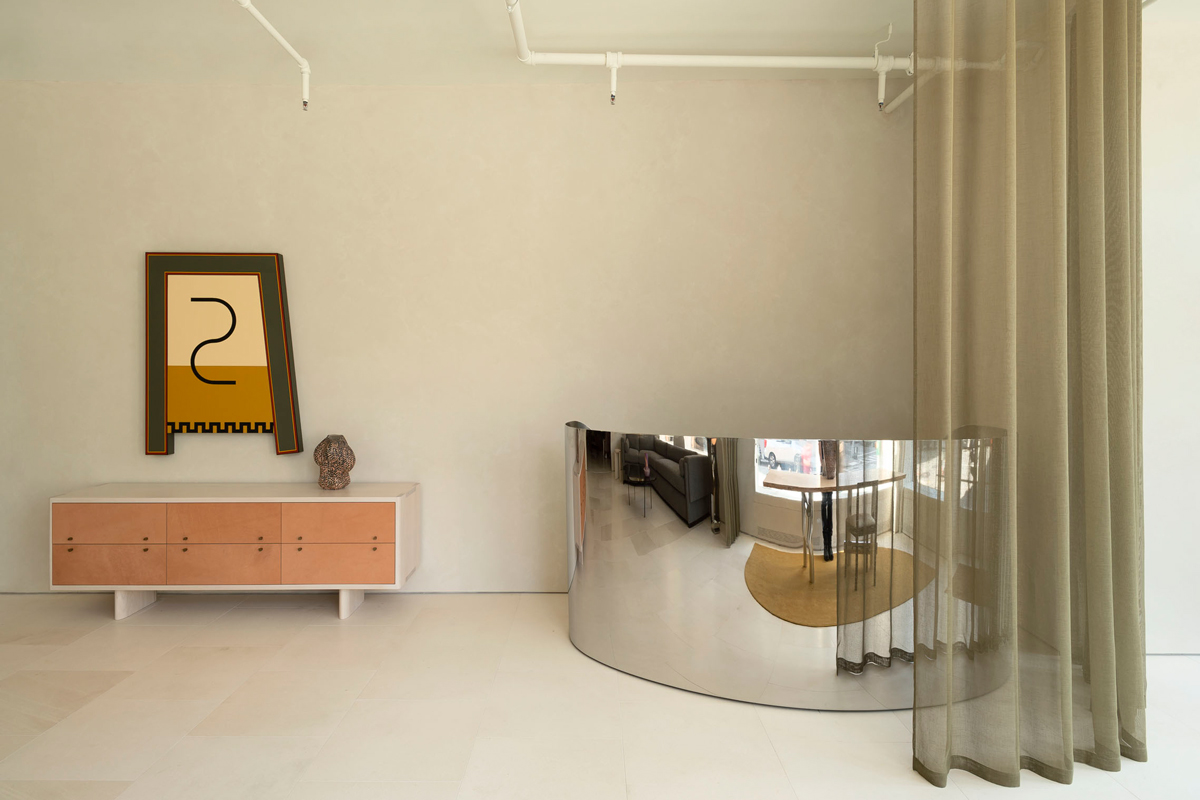 A New Egg Collective Showroom Takes Tribeca
The New York-based design firm Egg Collective has opened a new spacious showroom in Tribeca. The company, which was started in 2012 by Stephanie Beamer, Crystal Ellis, and Hillary Petrie, focuses on combining different design disciplines with natural materials, an ethos which is reflected in the new space.
Spanning 2000-square-feet, the showroom houses the company's newest striking pieces, including stainless steel hardware furnishings, a curved steel reception desk, modular sofas and other seating arrangements, along with carefully crafted wooden tables and various surfaces. Additionally, pieces from contemporary artists like Mimi Jung, Tealia Ellis Ritter, Matthew King, Kristina Riska, and Stephen Somple, will also be displayed throughout the interior. The resulting space is an airy and inviting vista that showcases the collective's design highlights in one initimate location.
The Egg Collective showroom is open now at  151 Hudson St, NY 10013. Check out some more pictures of the space below.