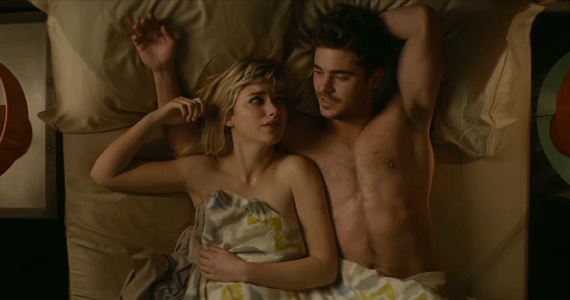 Zac Efron Says "Sex is a Beautiful Thing"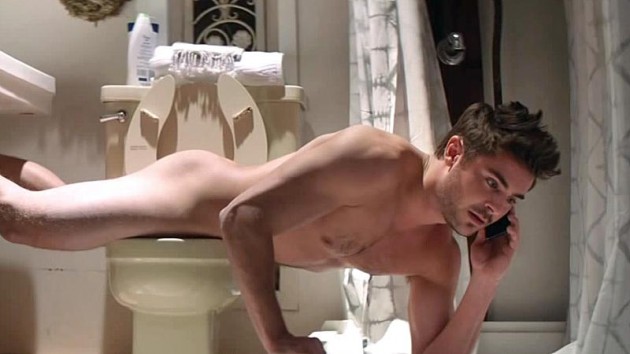 It was a relatively quiet 2013 for Zac Efron, minus the cocaine, the rehab, the broken jaw… Alright, rephrase: it was a relatively quiet year for Zac Efron professionally. His only feature, Parkland (a historical drama that recounted the moments following JFK's assassination), failed to make much of an impression after its Venice Film Festival-debut so it was Efron's off-screen antics (see: opening sentence) that served to captivate the public. But with the upcoming release of two new comedies, that's all about to change. First up: The Awkward Moment, a bro-ey romantic comedy co-starring The Wire's Michael B. Jordan, due out January 31st, and the eagerly anticipated Neighbors co-starring Seth Rogen, Rose Byrne, Dave Franco, and Lisa Kudrow (*a moment for that cast*), due May 9th.
Efron has begun the promotional train for both films early, opening up about sex, and the beauty that is… sex. Does Mr. Efron enjoy an after first date coital? Why yes, he does. "Sex is a beautiful thing. I don't object." And what is it Efron seeks in a potential sex partner date? "I think every single girl has something different and special about her. You find one who clicks with your vibe. Fate brings people together," he said. "But I think the most important thing for me in a relationship is honesty. In the beginning, sometimes girls don't show their genuine personality."
Somehow, we aren't too worried about him when it comes to sex or dating.
Images courtesy of Focus Features.