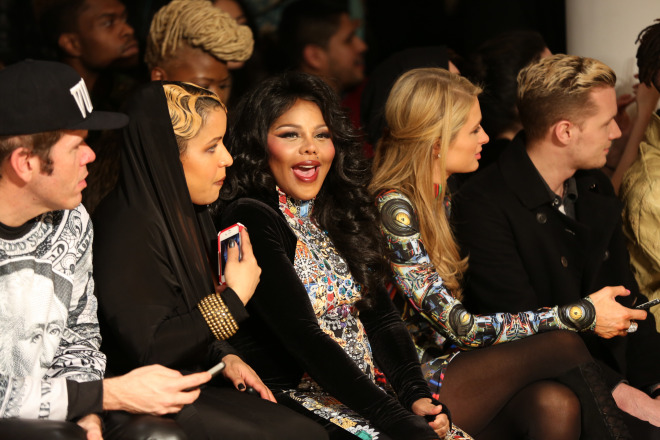 You Might Not be Pregnant But Lil' Kim Is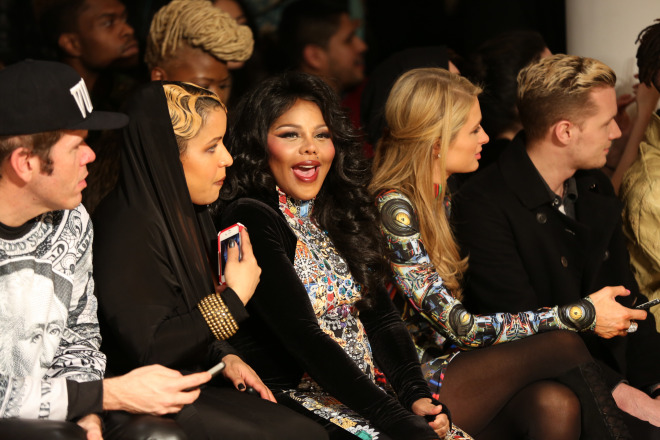 This is not a test. No drill, no fantasy, nor fiction: La Bella Mafia herself, Kimberly Jones (AKA Lil' Kim), is pregnant. With a baby. That she'll be carrying. And then delivering. And then raising. Last night, she turned heads—standard practice for a Kim appearance—not just by gracing The Blonds A/W 2014 fashion show at Milk Studios, but with a little something extra she brought with her: baby on board!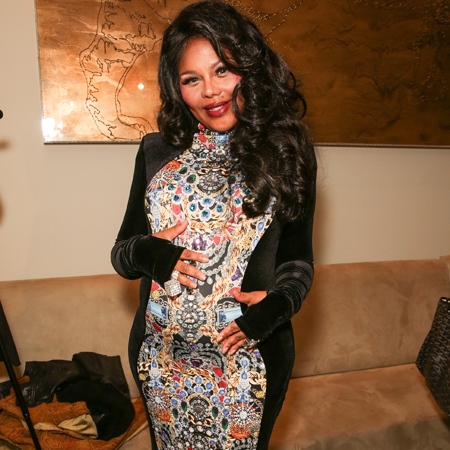 "I'm a mom, but I can turn it up a little!" the singer/rapper/supporting character in She's All That told US Weekly. "I'm still going to work. I'm still going to be hardcore. The baby has made me even more of a beast!" Afterward, the beast performed Lighters Up for the show's after-party at The Gilded Lily. It could be producer Scott Storch's child (#TBT: Christina Aguilera's 2006's jam F.U.S.S. (Fuck You Scott Storch)). Could be Ray J's. Could be Floyd Mayweather's. It could be anybody's.
STAY TUNED.
Images courtesy of Instagram and Global Grind.