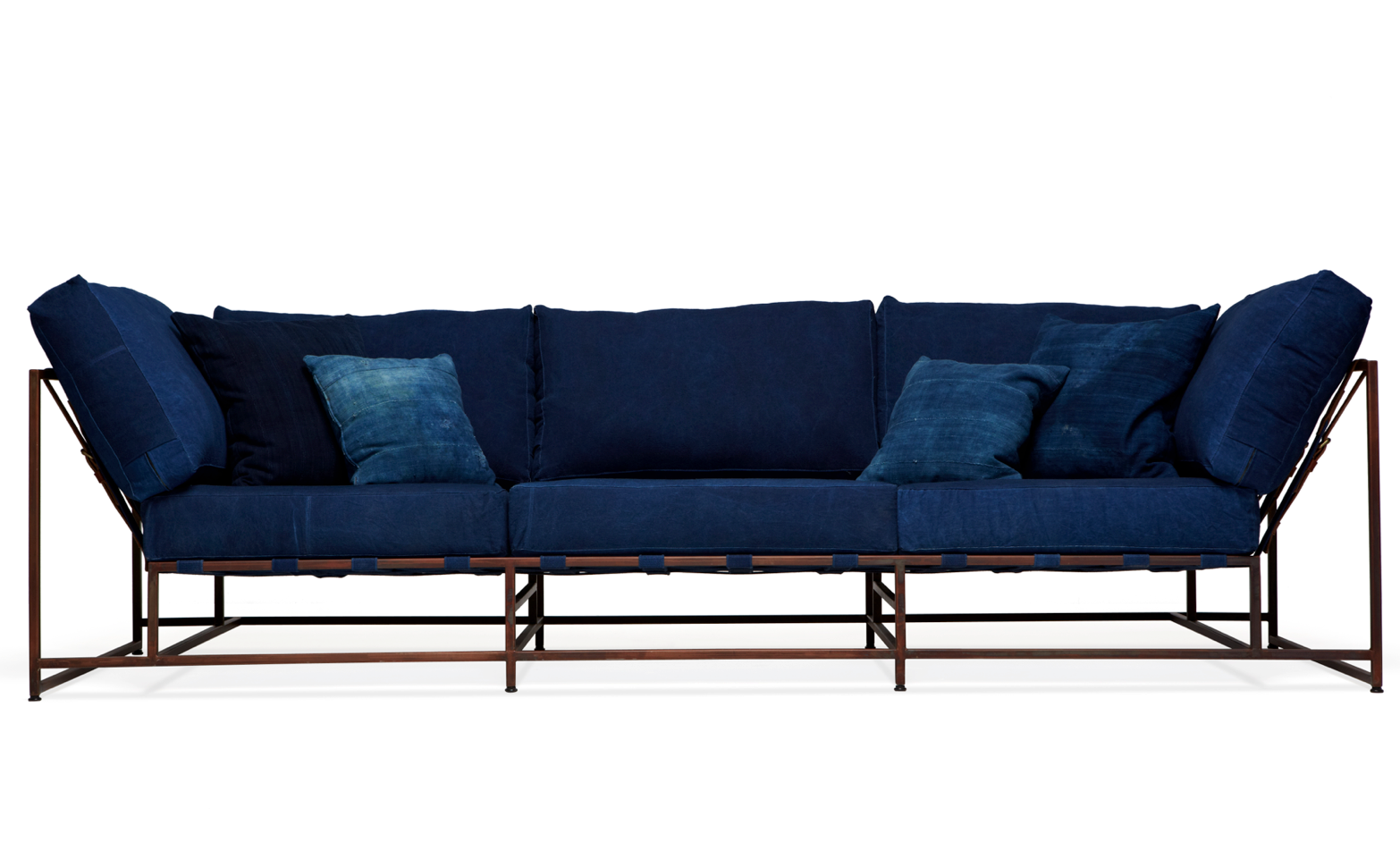 Simon Miller x Stephen Kenn Bring Denim to Your Home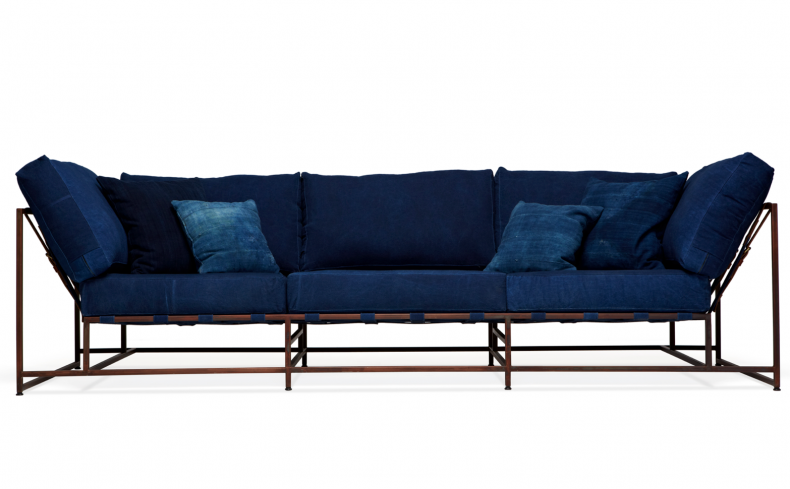 Hey, I know you: you're a denim guy. You work in your Levis, go out in your Calvins, and play in your Diesels (I mean someone has to wear those printed briefs, right?). Bottom line is you live in your denim. And why wouldn't you? But who says the material fun has to end with the unbuckle of a pant, or the slipping off of your favorite jacket (you know, when you're trying to pull a full canadian tuxedo look)? No one! In fact, jean masters Jake Sargent and Daniel Corrigan at the fashion brand Simon Miller say the opposite: bring more denim into your life with their latest collaboration.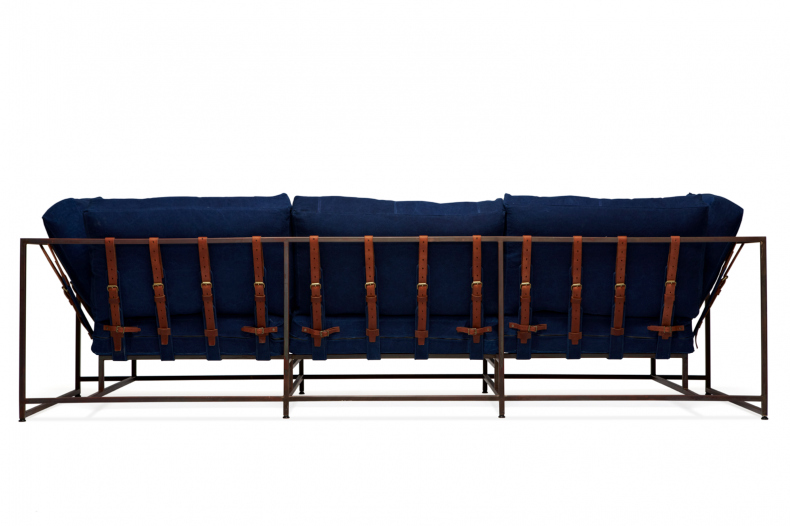 Working with Stephen Kenn the joint furniture capsule was inspired by a mutual love of the fabric. Close inspection shows a clear inspiration from the characteristics of denim, through oxidized copper frames, indigo cotton canvases and leather-trimmed belts hand-dyed by Noon Studio to evoke the warmth and comfort of a well-worn pair of jeans. The series includes a sofa and armchair and is available by special custom order at Shop.StephenKenn.com. Here's one step closer to an all-denim world.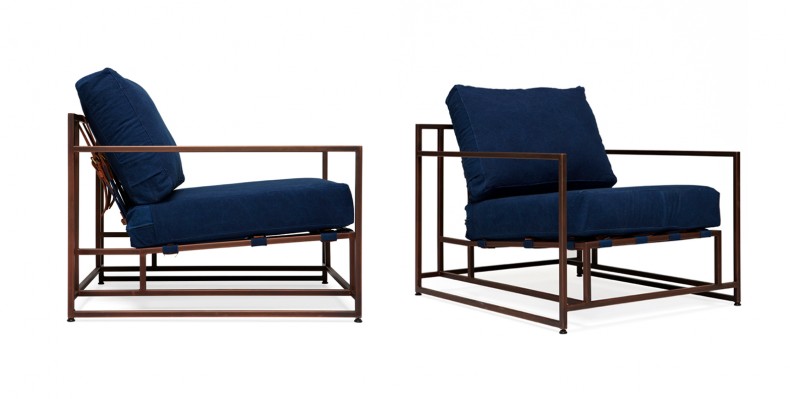 Images courtesy of Simon Miller and Stephen Kenn.