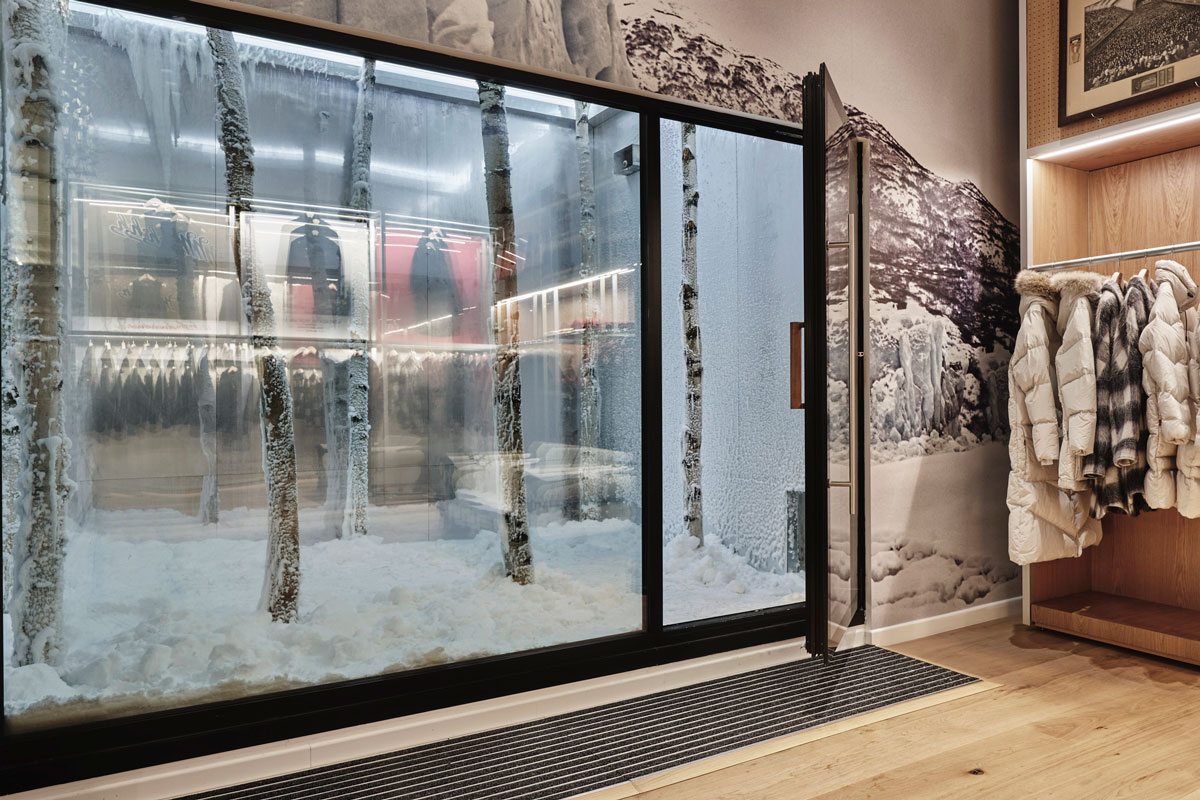 Woolrich Opened a Polar Vortex in its SoHo Store
When it comes to winter, this season Woolrich really has you covered. The American brand recently debuted a new collection designed in partnership with California-based artist Joshua Vides. Six of the designer's parkas were customized with forest-inspired illustrations in Vides' signature black-and-white style. Proceeds from the coats (which each cost $1,500) will be donated to the Bowery Mission, a non-profit that benefits the homeless. In addition to the limited-edition collection, Vides designed an in-store installation inspired by the idea of a holiday home. Customers can relax in a fake wood cabin designed and drawn by the artist, fake fire and all, in the center of the store.
The downtown flagship is also home to the just-opened Snow Room, the first of its sort. Developed with Italian company Techno Alpin, the intimate space is filled with real snow generated by machines for a blizzard effect (kind of like that artificial ski resort in that mall in Dubai) and can reach freezing temperatures of -20° Celsius — the perfect way to test Woolrich's premium outerwear in icy extremes. Whether you try on the clothes in a winter wonderland or complete polar vortex is up to you.
The Woolrich Snow Room is open now at 121 Wooster St, New York, NY 10012.