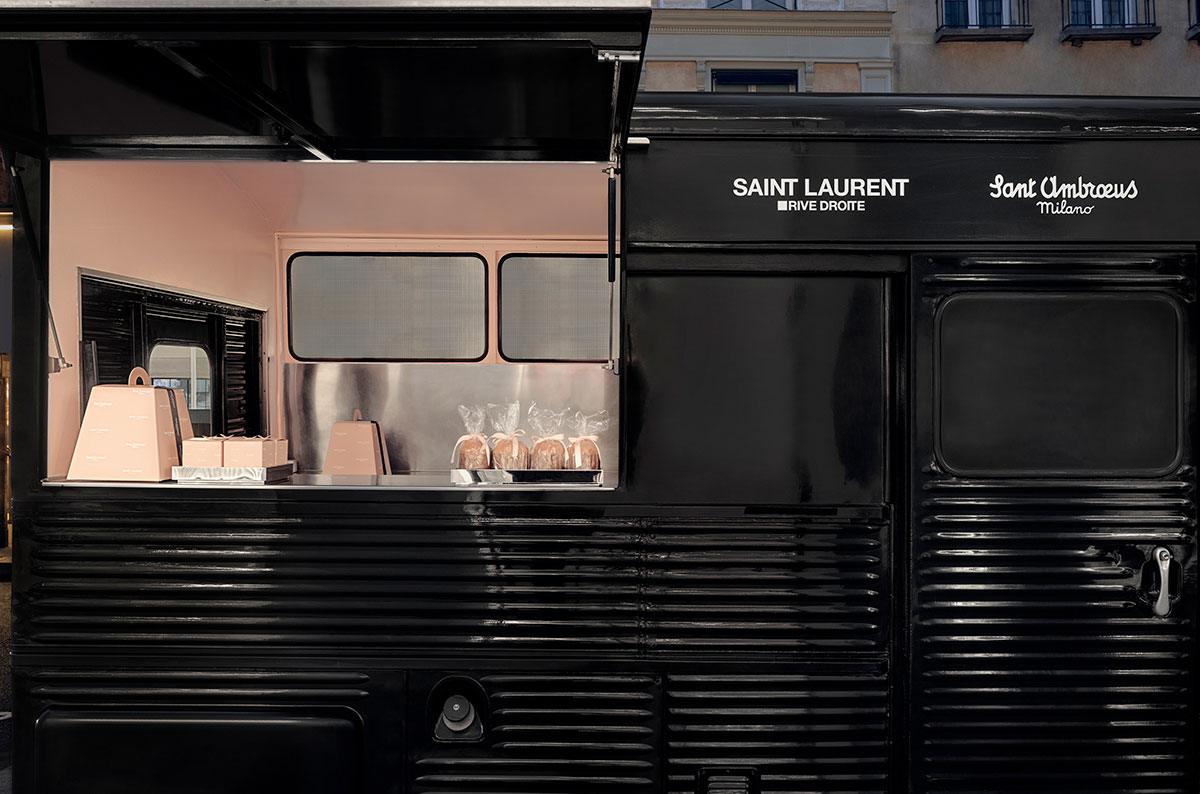 Sant'Ambroeus Lands in Paris at Saint Laurent Rive Droite
Hailing all the way from Milan, Sant'Ambroeus cafe and restaurant will inaugurate a temporary food truck with Saint Laurent Rive Droite through December 24. The historic Italian restaurant with international outposts (including a famed SoHo location that remains an industry staple) will finally open in France with a food truck in the new Saint Laurent Rive Droite boutique. The restaurant is a favorite of creative director Anthony Vaccarello and hosted a temporary restaurant in the venue when it was still the famed Colette boutique (Saint Laurent took over the space once it closed in 2017). Featuring a holiday marron glacé panettone and two pasta menus for taking away, a traditional pandoro will also be available at the store itself. Marrying the classic black tones of Saint Laurent and Sant'Ambroeus' light pink, this might be yet the most stylish food truck yet.
The Sant'Ambroeus food truck is open now at 213 Rue Saint-Honoré, 75001 Paris, France.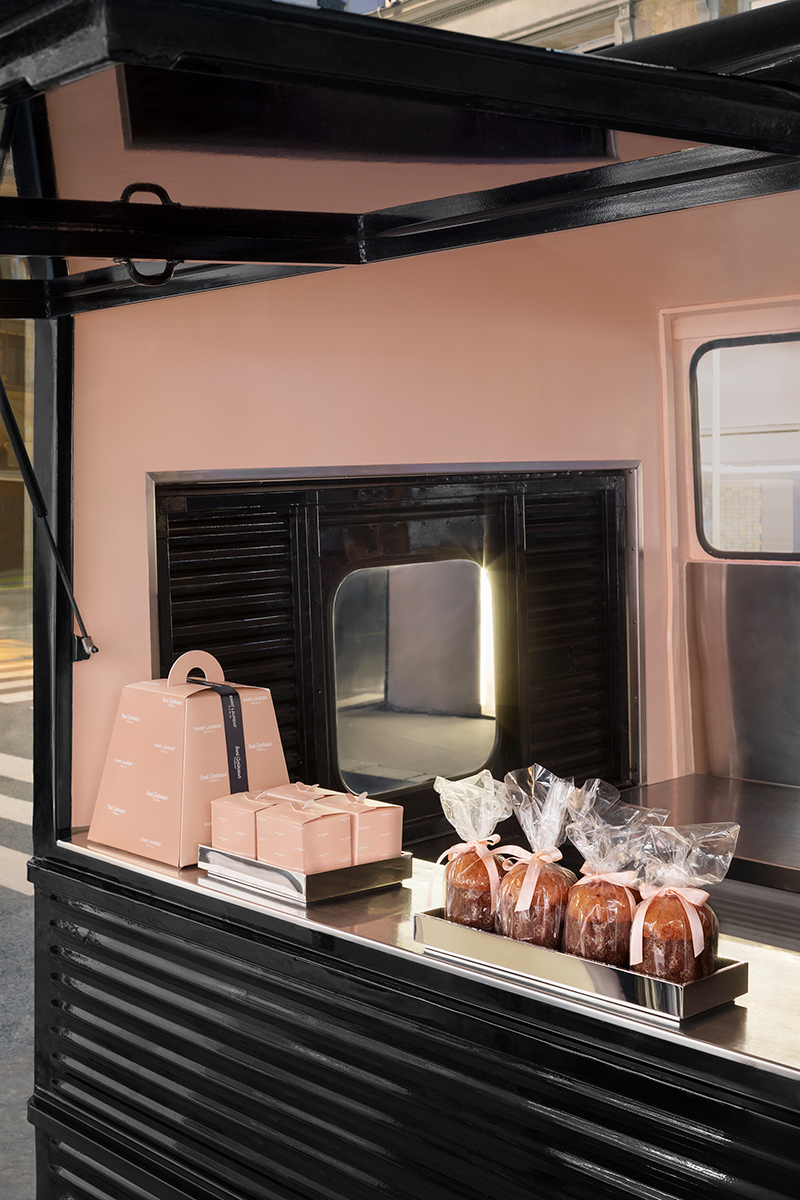 Traditional Italian panettone for the French holidays.