View Gallery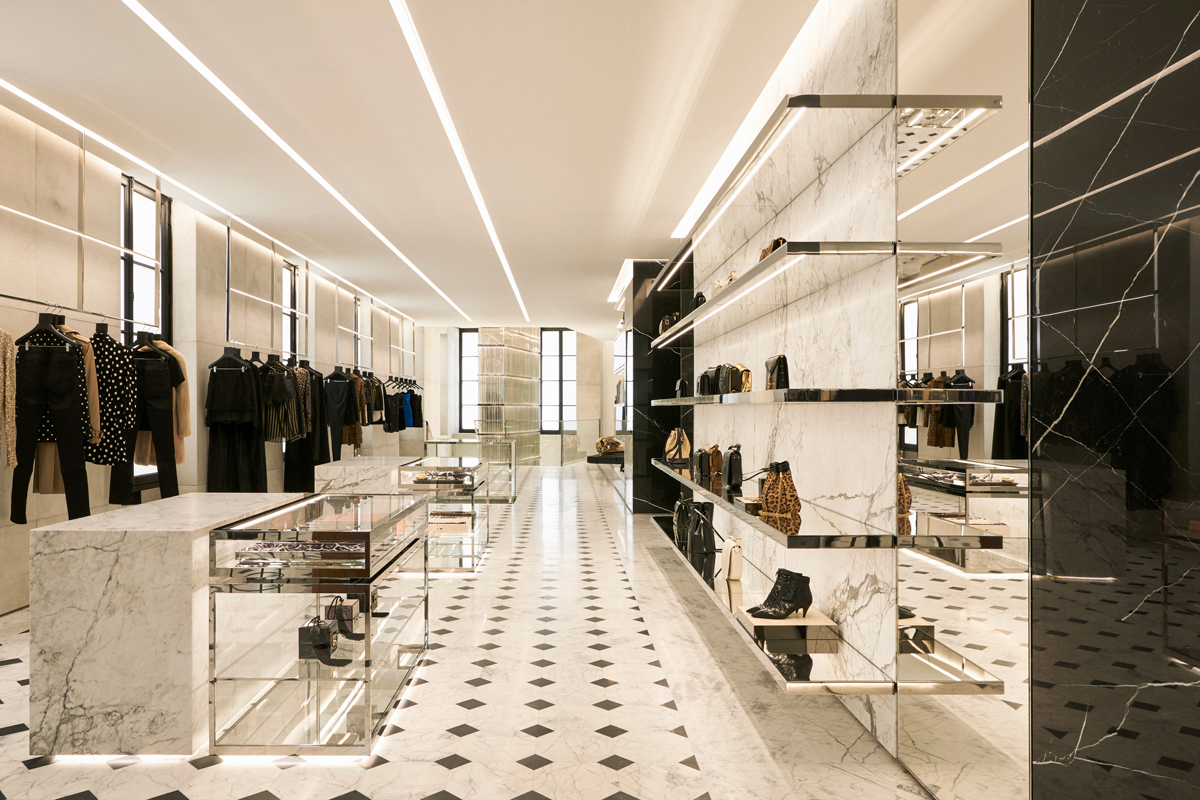 Saint Laurent Rive Droite Is Open for Business
When it was announced that the famed Colette boutique in Paris would close at the end of 2017, many fashion fans around the world mourned at the loss of the beloved cult retailer. Soon after, it was announced that Saint Laurent would take over the space and the result — Saint Laurent Rive Droite — opened earlier this month.
Overseen by creative director Anthony Vaccarello, Saint Laurent Rive Droite is a concept store that echoes Collette's legacy by carrying exclusive merchandise made in collaboration with other influential figures across the design industry. The store will release new products on a weekly basis, but key pieces currently include a vintage boombox, limited-edition Baccarat pieces, a funky zebra-striped car figurine, and a Kate Moss printed silk square. However, the highlights are definitely the branded skateboard and arcade games for the ultimate Saint Laurent votary.
Saint Laurent Rive Droite is open now at 213, rue Saint Honoré 75001 Paris, and extended to the LA store on Rodeo Drive. Check out some pieces from the store in the gallery above.