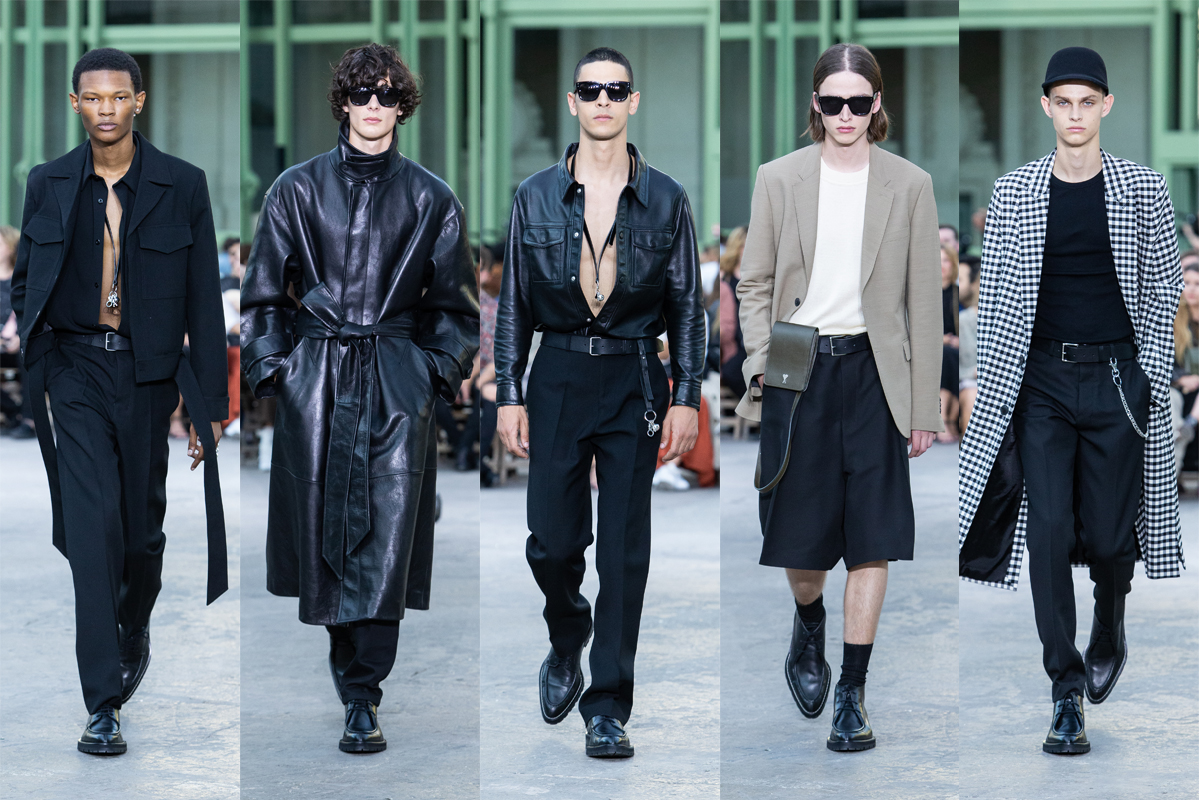 AMI Spring/Summer 2020 Was '90s Done Right
It seems as though every other day a new '90s trend pops up to fulfill the societal demand for all things nostalgic and familiar — whether it's a reboot of a popular TV show or a capsule collection that celebrates some of the best and worst trends of the era. Over the past few years, countless designers have referenced the decade to varying successes but the recent AMI Spring/Summer 2020 show was a perfect demonstration of how to use inspiration from the period and give it a contemporary spin. The French label's latest collection offered a crisp range of cropped trousers and relaxed blazers that perfectly evoked effortless minimalism of the decade (led by Calvin Klein and Helmut Lang), while a selection of lustrous leather pieces — long trench coats and button-downs left unbuttoned — felt current. Also, it makes the case that chain wallets might be one of the bigger trends of the year. Pops of color, including hot pink and blood orange, elevated the collection of perfect unisex essentials which look like they could be worn in any decade.
Watch the AMI Spring/Summer 2020 show below now.