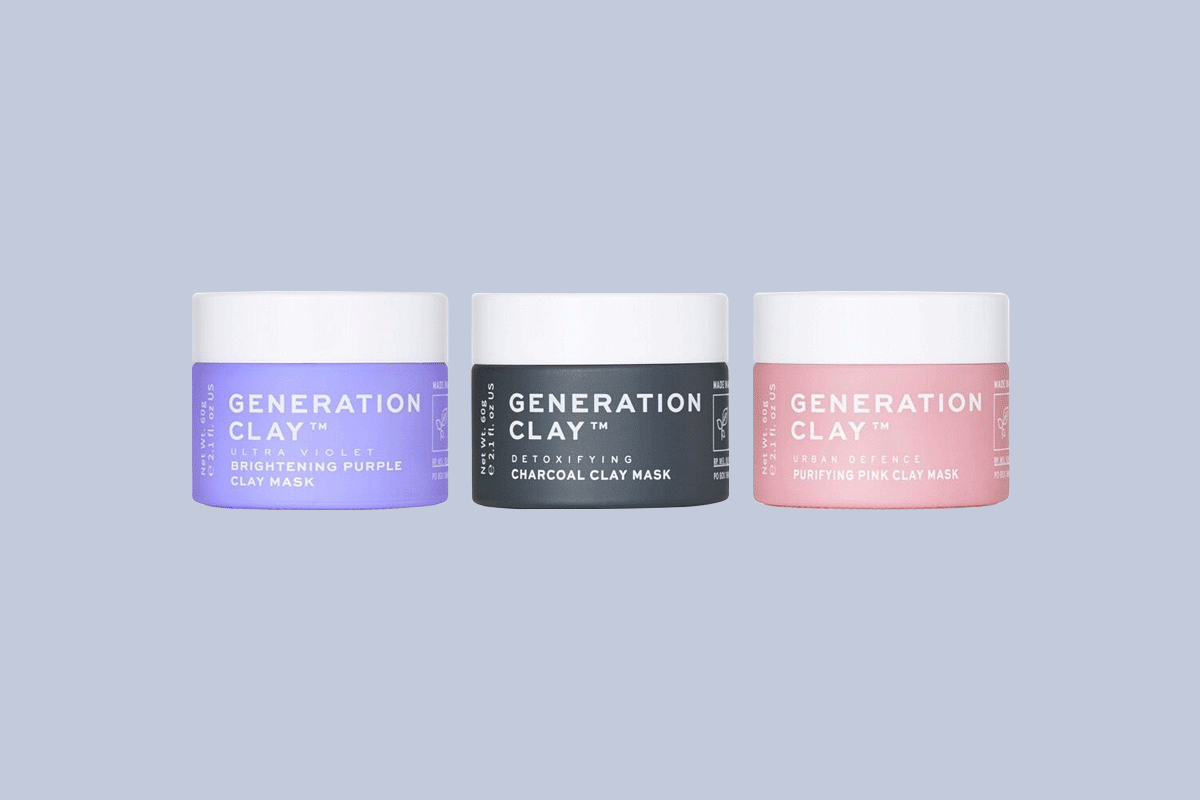 Australian Clay Masks Are the Latest Craze
The Australian beauty craze is real and next up is Generation Clay purifying masks which are supercharged with fresh botanicals. The result is cleaner, healthier, and dewy skin straight from Down Under — you've likely already seen the pink kaolin, purple bentonite, and white activated charcoal masks on social media since they're extremely photogenic. And why wouldn't they be if they are entirely organic? Australia is home to an untapped goldmine of natural resources that harness all the natural wonders of skincare. Generation Clay simply had to package those into a mask, and voila!
Generation Clay masks come in three options. The UltraViolet Brightening Purple Clay Mask is packed with Davidson plum designed to rejuvenate dull skin and give it a visible lift, too. Second is the Urban Defence Purifying Pink Clay Mask jam-packed with vitamin C and antioxidants, which helps stimulate collagen, reduce hyperpigmentation, protect from the environment, and fight acne-causing bacteria. Finally, the Detoxifying Charcoal Clay Mask draws out all the dirt and impurities from the skin, resulting in cleansed smooth and matte skin. While each is great on its own, the masks may also be used in combination creating a pastel paint masterpiece on your face.
Take your pick of the masks online now.