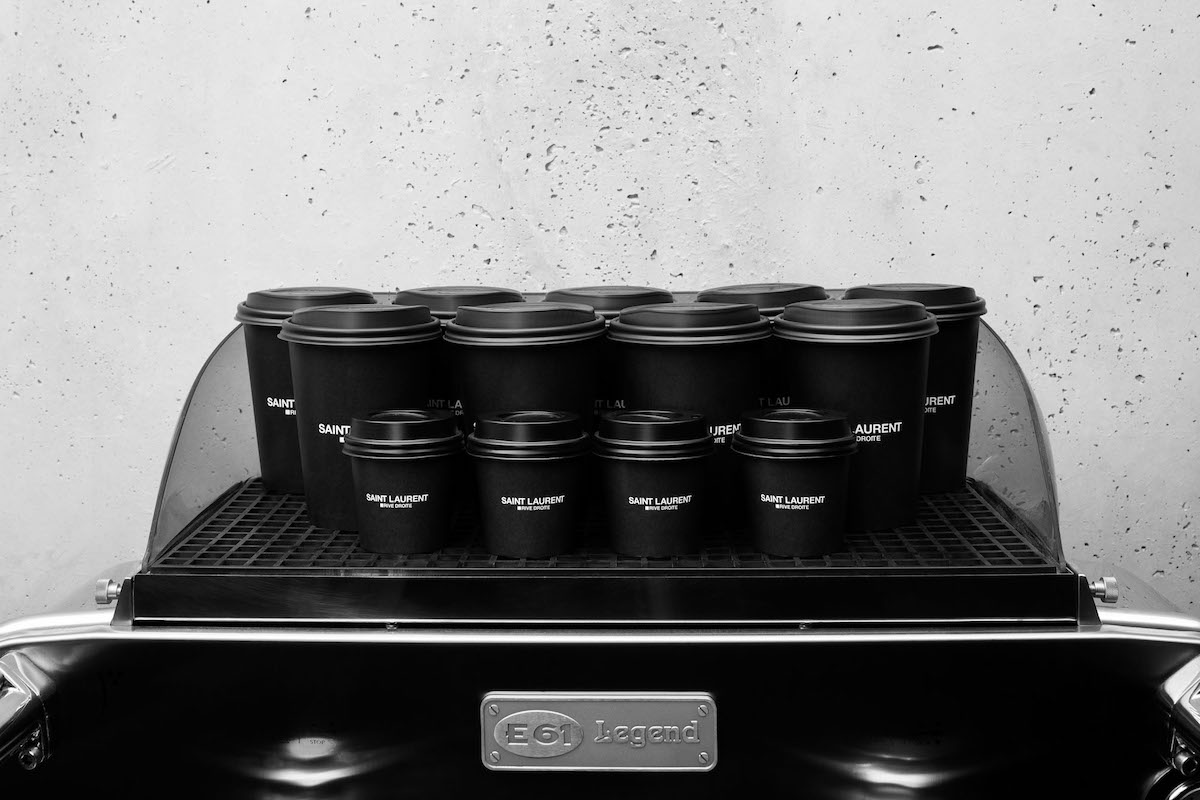 Saint Laurent Opens Its First Coffee-Shop
Saint Laurent is opening its first coffee shop at its Rive Droite boutique (where Colette used to be) with a sexy top-to-toe black marble interior. Accented only by a neon sign and lighting, the shop is basically a cup of coffee dressed in a Saint Laurent suit and sure to become a Fashion Week favorite. The coffee will be prepared with the revolutionary Faema E61 espresso machine and served in, obviously, black cups. Each cup comes with a QR code accessing the café's playlist. Pastries and viennoiseries will be available for purchase as well. The café opens just in time for the African art exhibit in the store curated by Anthony Vaccarello featuring Saint Lauren't personal art collection.
Saint Laurent Rive Droite Café is located at rue du 29 juillet Paris 1.