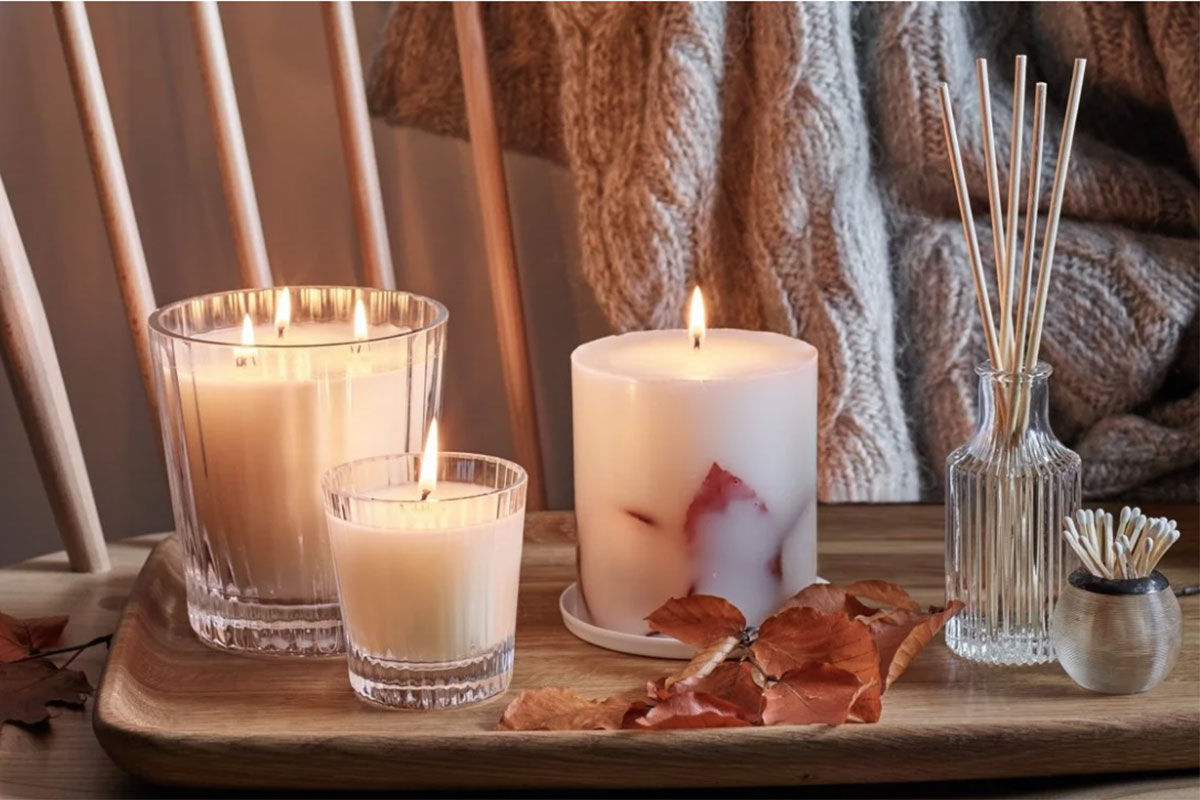 Turn Your Bedroom into an Autumn Oasis
September has arrived and with it the winds of change in weather, moods, and wardrobes. We spoke to British home-brand The White Company about transforming one of the most sacred spots in our life: the bedroom, for the fall season.
As seasons change, bedrooms should too. What do you think are the most important changes to make to the bedroom? 
Our bedroom should be a place of retreat, rest and relaxation; a cool airy sanctuary in summer and a place to cocoon in autumn. Keeping our beds healthy is essential while the seasons change and using pillow and mattress protectors are great for this. A mattress topper that doubles up for the seasons is a great investment. Our Reversible Luxury Topper is perfect for all-year-round comfort. The merino wool side provides an extra layer of warmth in the colder months and the crisp cotton keeps you cool all summer long.  The Pillow Protector provides a protective extra layer that can be removed and laundered every few weeks to help protect and lengthen the lives pillows and mattresses is important all year round – whatever the weather!
What is the best kind of bedding for colder temperatures?
Staying warm during the colder months is essential for feeling snug and combatting that autumn chill. Whilst a low tog duvet and a linen base is perfect for the summer, layering your bedding with different throws and indulging in wool or goose down duvet like our Luxury Hungarian Goose Down & Feather Comforter is best for the winter. Adding to that, you can't beat a cozy cable knit or luxury cashmere throw for snuggling up in on cold nights. Our blankets, spun from pure cashmere and blissfully soft Peruvian alpaca, is the ultimate indulgence that. The Wilby Throw is an easy addition that makes any bed instantly cozy or for a more simplistic feel look no further than our classic Cashmere Throw.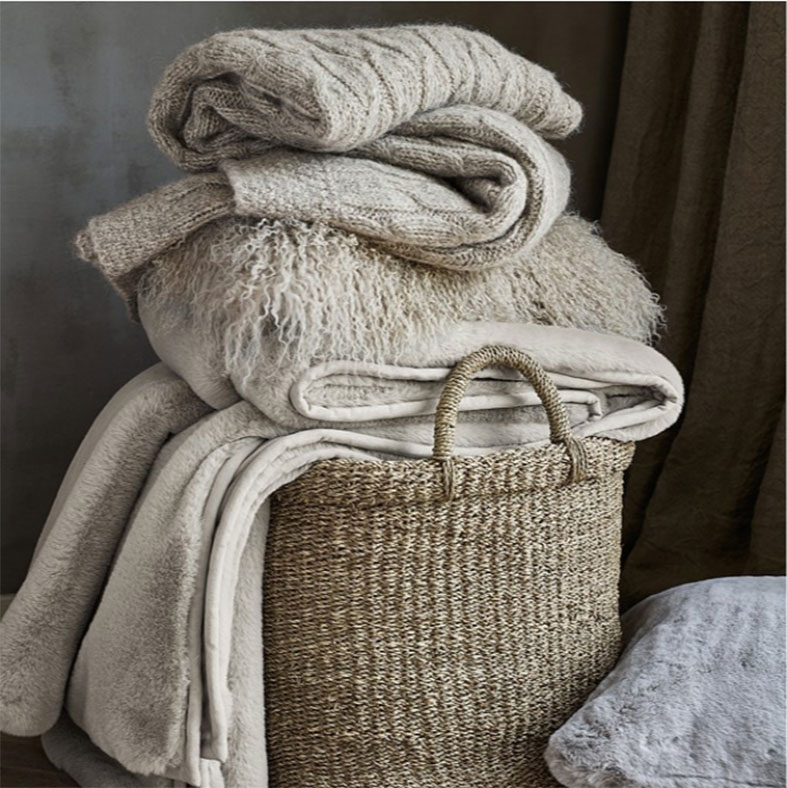 Design-wise, how should we redecorate? Can you give any tips for decluttering and/or re-arranging the bedroom?
We love creating beautiful bedrooms and with the bed is a key focal point of the room it is a great place to start when re-decorating. Whether it is changing the layout of your pillows or introducing a decorative throw to the end of the bed, it's the subtle changes that will help really transform a space. Layering textures with our Burlington Throw & Cushion Cover and adding different sized cushions is great way to update your room for a new season; smaller cushions are great for a more tailored look.
Finding pieces that are both aesthetically pleasing yet practical are essential, like our Seagrass Large Oval Basket, can both bring a new look to a space while helping to keep it clean. Fresh foliage also has a way of breathing new life into a space. Whether it be a larger arrangement on your dresser, stored in our Boston Large Vase, or a piece held in our Smoked Aurelie Mini Vase for the bedside help the space feel a more 'finished' when re-decorating.
What kind of scents do you recommend for fall?
There is no better way to add warmth and ambiance into a home than with a candle in the Winter. For us at The White Company our signature Winter Candle signals the start of the festive season. Winter's richly evocative aroma is made with fragrant orange, lightly spiced cardamom, nutmeg, cinnamon and clove, and has been a consistent bestseller for years. However, our Natural Sleep Candle also is ideal for the bedroom, crafted to help you enjoy a tranquil night's sleep.