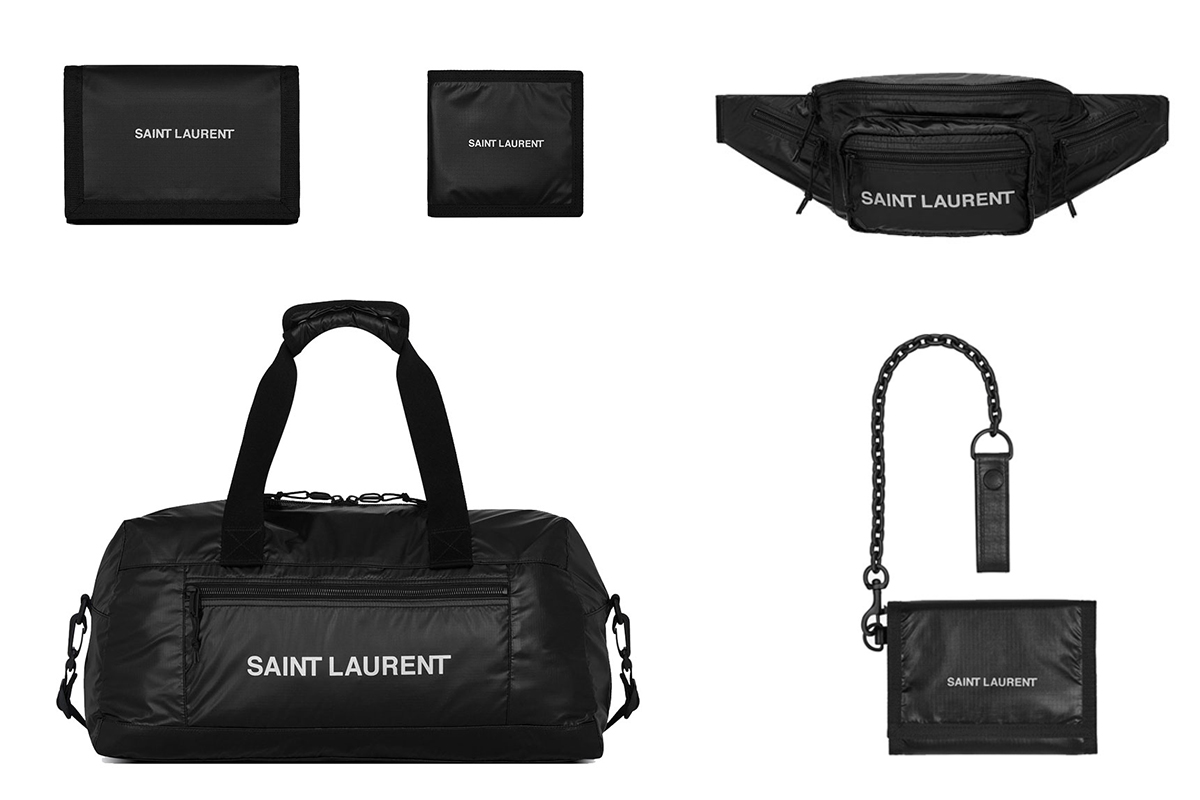 Saint Laurent Introduces its NUXX Line
Expanding upon its noteworthy accessories assortment, Saint Laurent has launched a new range of functional products for men. Out now, the NUXX line is a limited range of the designer's bags and other compact accessories made out of nylon for durability. Despite the material switch, the collection of pieces retains the label's signature rocker edge, with minimal branding incorporated into the monochromatic range. Some highlights include a duffle bag, a clutch, a fanny pack, and a wallet with a chain — see for yourself in the image above.
The NUXX line is available in select stores and online now.