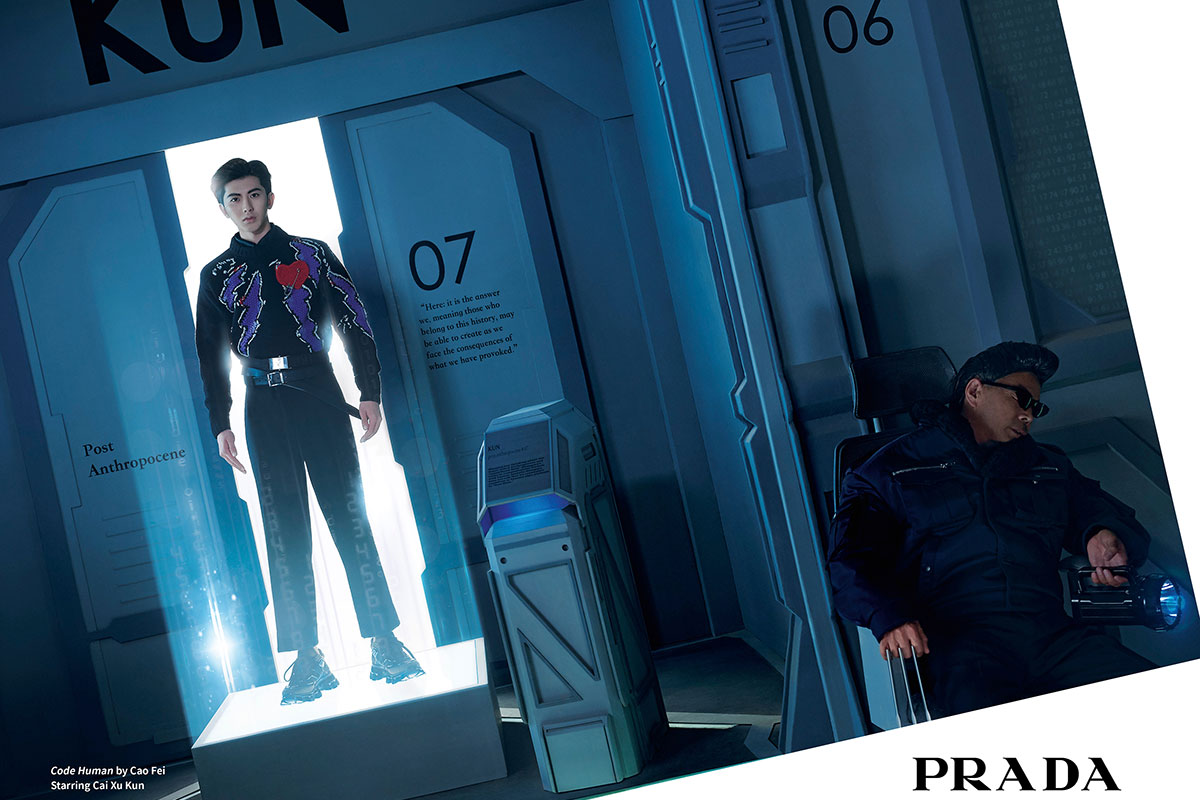 Prada's Futuristic Fall/Winter 2019 Campaign
Prada's Fall/Winter 2019 menswear collection is a compendium of sleek pieces in a bit of a scary fairytale setting ominously lit with lightbulb lamps. The brand worked with Chinese artist Cao Fei on a special project to bring the collection to life in "Code Human," a campaign featuring models as human robots. Each perfectly chiseled and flawless, the models are about to exit the chambers into a world far beyond imagination. The messages on the walls suggest that this is the future of the human world seeing how technology advances.
Check out the images below.