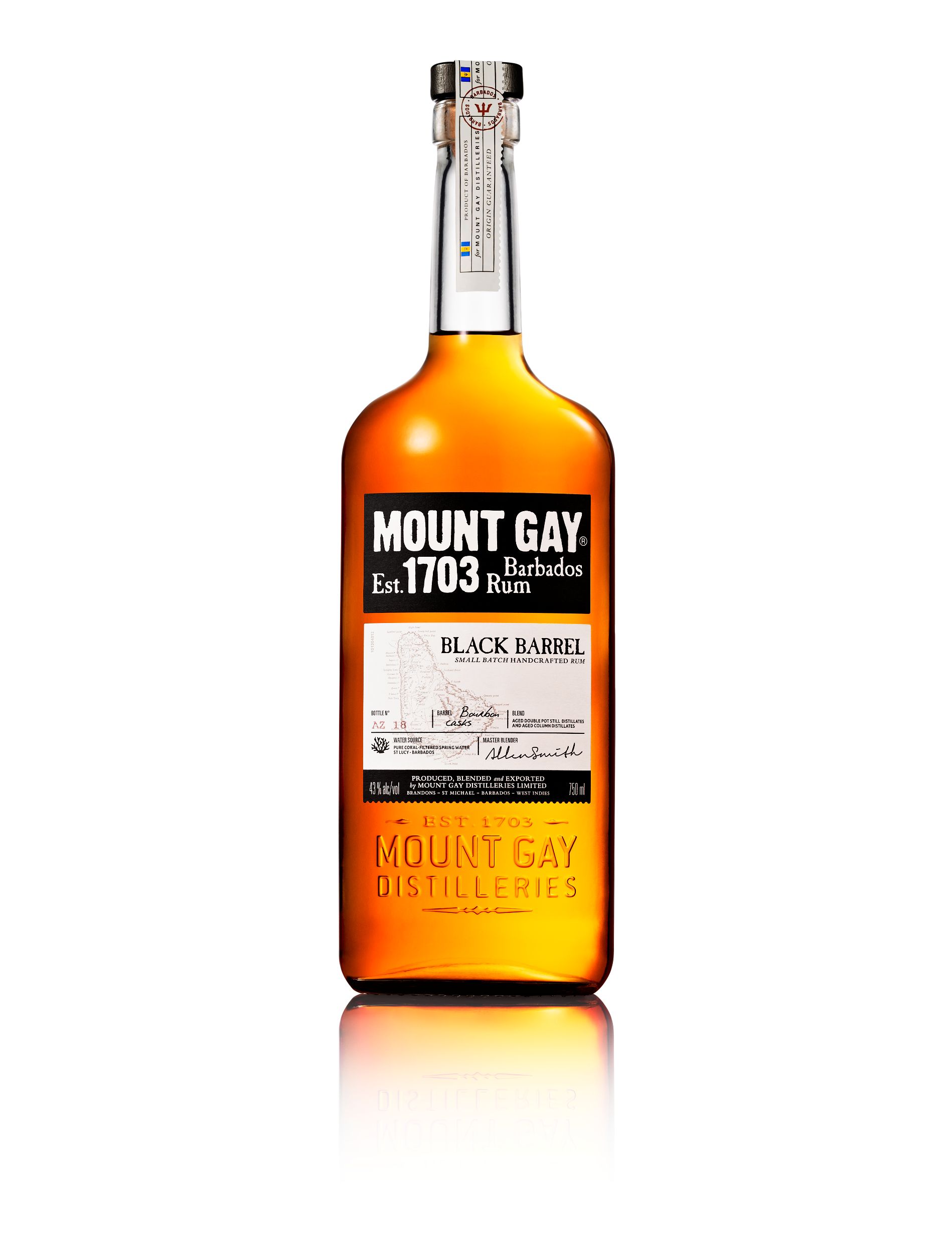 We're Sipping Mount Gay Black Barrel on National Rum Day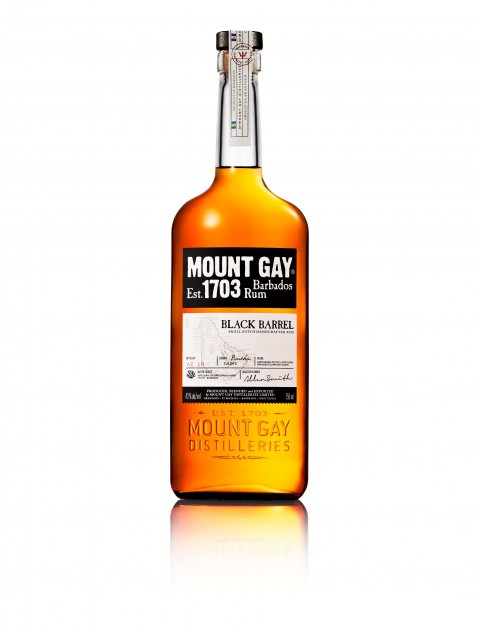 Ah rum. It's the official drink of tropical beaches, summer, August 16th (National Rum Day), and, we're pretty sure, pirates…though by no means must any of these three things be in your life to enjoy a stiff glass of the stuff. With that in mind, we're turning your attention to the latest release from one of the oldest and most well respected rum distilleries in the world—Mount Gay Rum. Called Mount Gay Black Barrel, it blurs the lines of your regularly scheduled use of rum; it makes a fine pairing with the expected things like coke, ginger beer and of course a Daiquiri, but its smooth and silky formulation bestows upon it characteristics perfect for the creative, bar-tender that lives within.
Black Barrel is so refined that it can be paired with complex flavors not common to other rums like cucumber, lemon, vermouth and grapes or nothing at all; the blend stands neatly on it's on, so no need to add a mixer to make it taste delicious. This we know because we were lucky enough to spend some time playing around with Black Barrel in Barbados, the ancestral home or rum, and of course beautiful women like Rihanna.
It is no co-inky-dink that Mount Gay is made in Barbados, using 100% Barbadian ingredients, because Mount Gay is, officially, the "rum that invented rum." And they're still making their award winning blends in the distillery the company was founded in 1703.  When they feel confident enough to release a new blend, its something worth heading to the source to learn about. Not that anyone twisted our arms to go play with rum in Barbados, but none the less, it happened. And we were much impressed.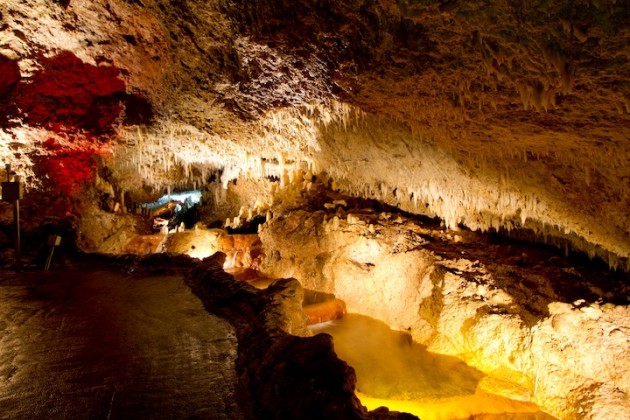 Particularly, it was surprising to learn the relationship between the quality of rum and the physical landscape of Barbados. Without getting all Planet Earth on you, Barbados is an anomaly as far as Caribbean (or West Indian) islands are concerned. It's the only one that's land surface is made up of coral limestone, which is basically the Earth's all-natural way to filter water. You'll find ancient once underwater caves littered, above ground, around the island; the most famous and main source of water for Mount Gay is Harrison's Cave. You can actually visit the cool subterranean spot in a quirky half-day trip that involves a tram car, a kitschy film and a little museum. But, yes, all Mount Gay rum uses pure coral limestone distilled cave water. No machines, Brita or BS. We find that to be, well, chic—naturally.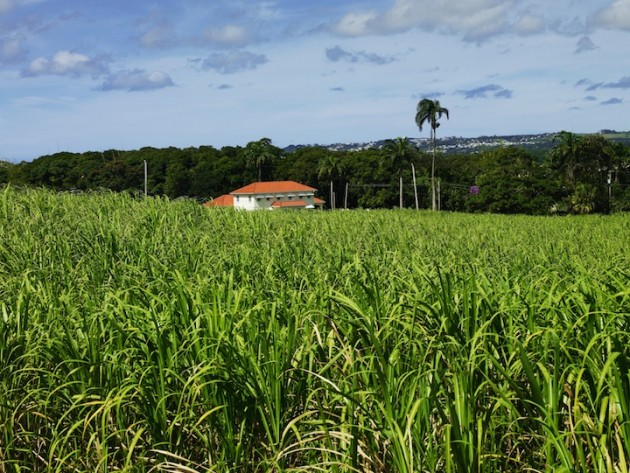 The sugar cane that goes into the rum is also grown on farms in Barbados. Maybe you've heard speak of rum made from molasses. it's a popular way to do things these days, but by no means is it the right or better ingredient in making Rum. Molasses is a processed byproduct of pure sugar and produces a fruiter taste. Using pure sugar cane results in a more natural, earthy flavored sip. They're both fine, but sugar cane results in a purer, more historically accurate flavor; one that we feel safe in calling, "sophisticated."
With all this in mind, once the sugar cane is distilled for Black Barrel, it gets aged in charred bourbon oak barrels. For how long is anyone's guess. Mount Gay Master Blender (who is also a biochemist and microbiologist) Allen Smith  just feels it out. "It's ready when it's ready," he is fond of saying when anyone asks him the secret. Finally, it gets blended with a younger distillation of Mount Gay rum, resulting in Black Barrel. The result is a refined blend that gives it an unusual mix of Vodka's versatility and Bourbon's brawn. Here's a rum that's great for summer, but also carries through to the cooler months.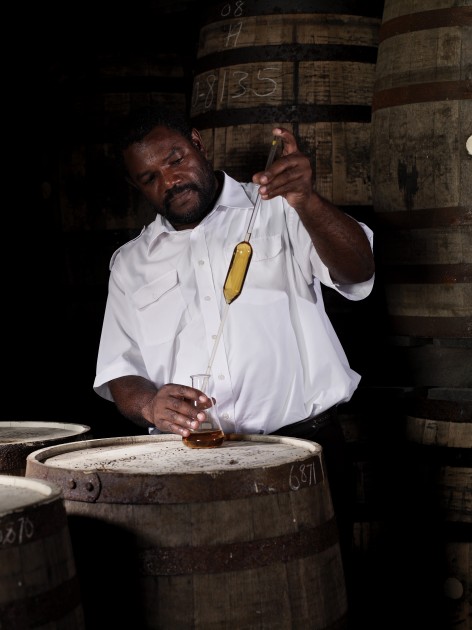 Anytime of year, few things make life more perfect than sipping a Black Barrel concoction from your beach side perch in Barbados, but since you can't always make that happen, we've got a few recipes direct from Mount Gay's chief mixologists.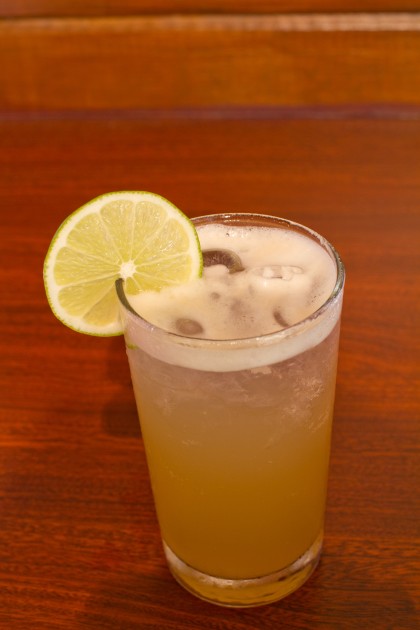 Black and Ginger
—2 oz. Mount Gay Black Barrel Rum
—Q Ginger: A superior ginger ale
—Fresh lime wedge
—Angostura Bitters
Pour Mount Gay Black Barrel into a rocks glass with ice (good quality cubes), top with and Q
If you cannot source Q Ginger Ale for Black & Ginger, try this:
Mount Gay Black Barrel "Black & Stormy"
—1 ½ parts Mount Gay Black Barrel
—1 part freshly squeeze lime juice
—1 part simple syrup
—1 part fresh ginger juice (blend clean ginger root with the same amount of water.  Strain it through a cheese cloth)
—Top up with good quality ginger beer
—Serve over ice in a 12 oz highball glass and garnish with a lime wheel.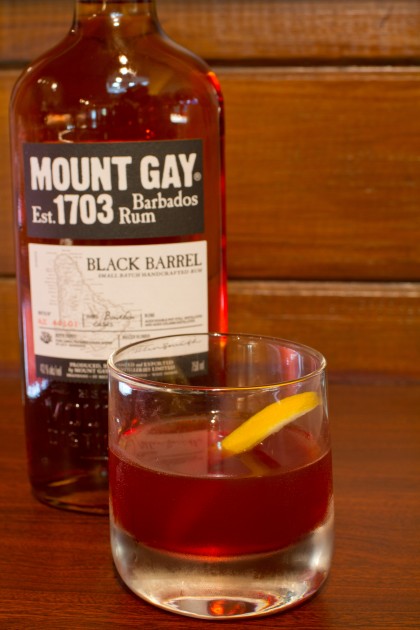 The Perfect Mount Gay Manhattan
—2 oz Mount Gay Black Barrel Rum
—1/2 oz of sweet vermouth
—1/2 oz of dry vermouth
—2 dashes of bitters
Stir all ingredients with ice and strain into a chilled rocks glass (no ice).  Garnish with a twist of lemon.
Red Bird
—1.5 oz. Mount Gay Black Barrel Rum
—1 oz. Cointreau
—.75 oz. Fresh Lemon Juice
—.50 oz. Campari
Shake and strain into a chilled cocktail glass.  Garnish with an orange twist.
Black Barrel Shady Lane
—3/4 oz Mount Gay Black Barrel Rum
—1/2 oz Cointreau
—7 dashes Angustura Bitters
—7 dashes Peuchaud's Bitters
—4 oz Brut Champagne
Stir all ingredients but the bubbly with ice and strain into a chilled cocktail coupe.  Top with Champagne.  Garnish with an orange twist.
If you go:
Stay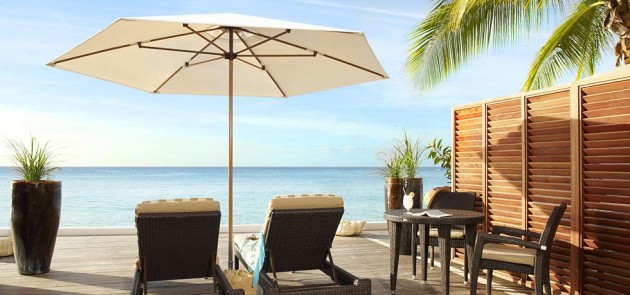 If your day dreams include waking up in plush bedding, opening up French doors on to a patio overlooking a pristine white sandy beach, turquoise water and relaxing, look no further. Centrally located in the posh parish of Saint James, you're close enough to town, but far enough away to make for a pure escape.
Eat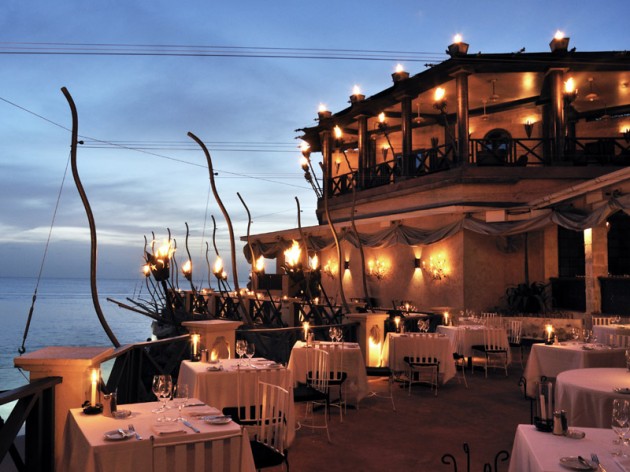 If Pirates of the Caribbean shipwrecked in to the Caribbean getaway of Damien Hirst, it would be this restaurant that's really the most elegant tree house we've ever sat in. Seafood and modern Barbadian dishes delight just as much as the colorful array of cocktails.
See
Colleton Plantation House
Here's where you can see one of the largest collections of African men and women in western art. It has only been open to the public for a few years
A worthwhile subterranean adventure with some  cool photo ops.