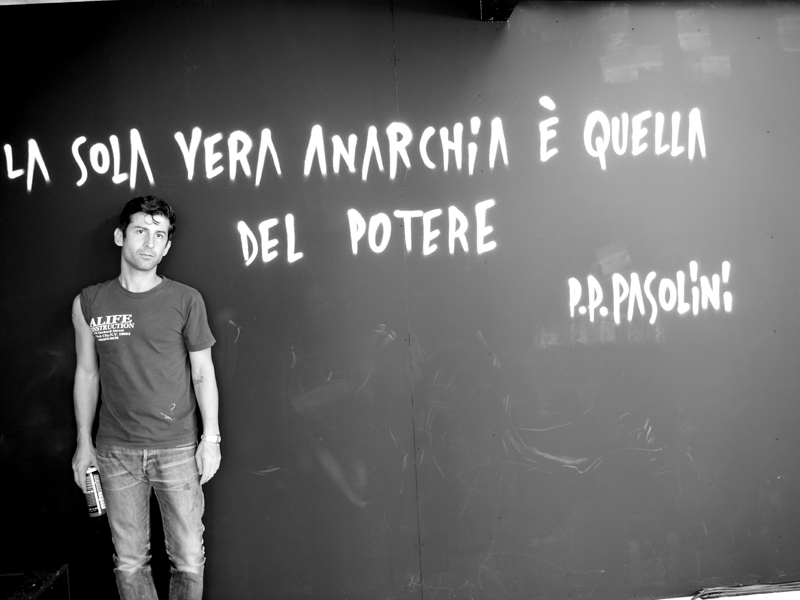 Le Baron's André Saraiva To Exhibit Art in Stockholm Gallery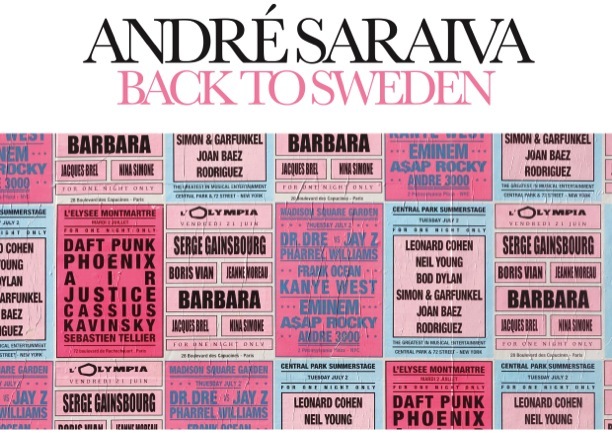 For those living in New York, LA, London, Paris, Venice, and Basel, you might have seem a series of pink concert posters popping up about town with laundry list line-ups. The Élysée Montmartre promised Daft Punk, Phoenix, Air, Justice, Cassius, Kavinsky, and Sebastien Tellier. Meanwhile, Madison Square Garden was offering co-headliners Dr. Dre & Jay-Z and included Pharrel Williams, Frank Ocean, Kanye West, Eminem, A$AP Rocky, and Andre 3000. Sadly, it's all a mirage. These DreamConcerts are part of graffiti artist and nightlife impresario André Saraiva's concert poster series and represent the ephemeral quality of street art. After years of globetrotting, Saraiva has to decided to return to Sweden and make his lifelong dream –exhibiting art in his hometown — a reality.
And so, in collaboration with ABSOLUT, the two-day celebration will kick off on Saturday, August 24th in Stockholm and include the opening of his Back to Sweden art show at Gallery Steinsland Berliner (the above artists not included, but hey, you never know). And where there's André Saraiva, there's Le Baron, Saraiva's mythical after-dark clubs that have popped up in cities like New York, London, Paris, and Tokyo, with the occasional pop-up here and there.
Le Baron Stockholm pop-up club will be held at a secret location on Saturday, August 24th, for the gallery opening after-party. On Monday, August 26th, an Absolut Elyx cocktail event will be hosted by André's longtime friend, designer Johan Lindeberg, followed by the second Le Baron pop-up night right after. The weekend-long exhibition will help kick-off Mercedes-Benz Swedish Fashion Week.