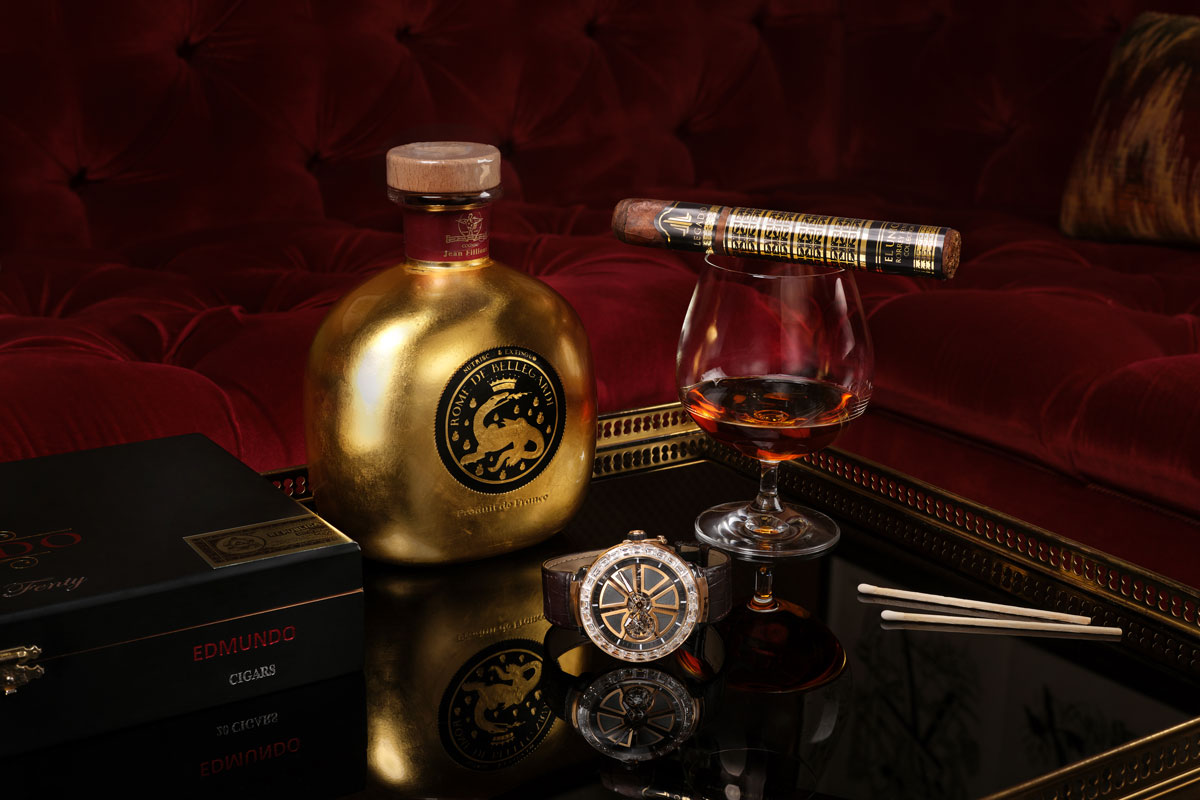 Legado Cigars Launches Box Sets with Fabergé and Rome de Bellegarde
Legado Cigars, a new cigar brand from Barbados that was launched by Rorrey Fenty aka Rihanna's own brother, is releasing an exclusive range of goods with heritage jeweler Fabergé and cognac Rome de Bellegarde. To celebrate this union — a true gentleman's trio of craftmanship and grandeur — and the brand's global expansion, Legado released four exclusive box sets packed with pristine items from each entity.
Each collector's box set will be auctioned off at an event in London. A portion of proceeds raised by bidders will be donated to a charity that will be revealed during the event itself. Gemma M. de Ana designed each of the handmade boxes, while Fabergé donated a series of rare watches for each edition. Rome de Bellegarde provided a bottle of its rare 1894 cognac — named the world's most expensive in 2018 — in each set as well, while Legado created a new exclusive cigar for the initiative.
Faberge is hosting viewings of the collection by appointment and the auction for each of the box sets will take place on Thursday, October 10 in London.