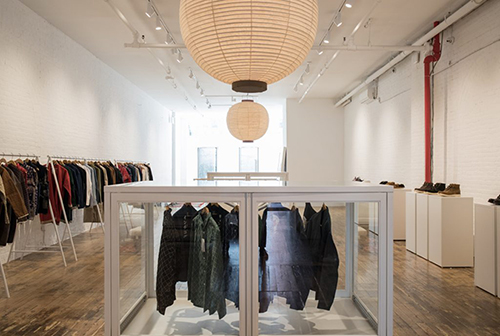 Visvim Opens Pop-Up Shop in New York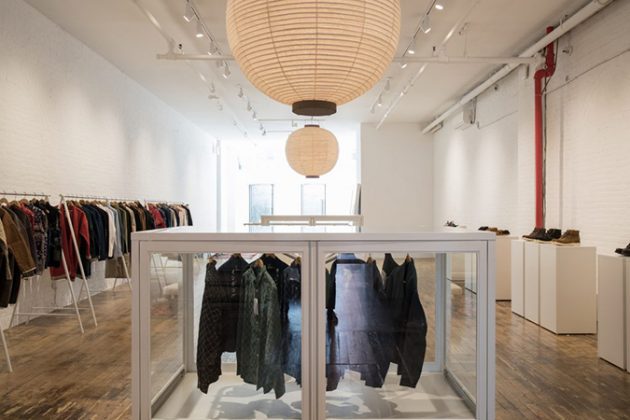 Image: 180 store.
Japanese menswear label Visvim has installed a pop-up shop at 180 store, a retail and event space in Tribeca. Echoing the brand's signature minimal aesthetic, the shop combines urban simplicity with a Japanese design sensibility. A linen noren with a painted American flag design hangs above the storefront, while handmade paper lanterns are suspended throughout the open and lofty interior. Emphasizing the label's commitment to craft, merchandise is displayed in glass cases and on white podiums in a gallery-like arrangement. Additionally, limited store-exclusive pieces are available onsite.

Visvim is now open at 180 Duane Street, New York NY 10013.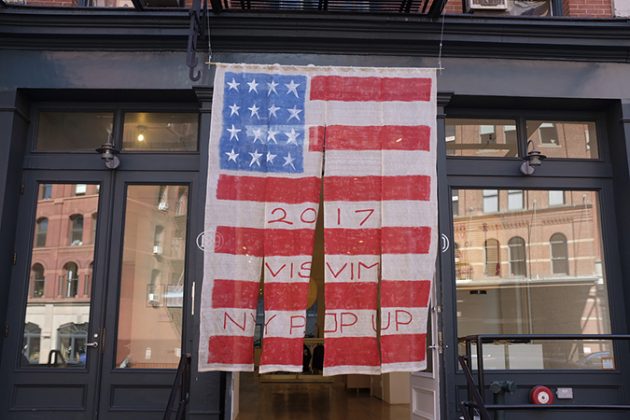 Image: 180 store.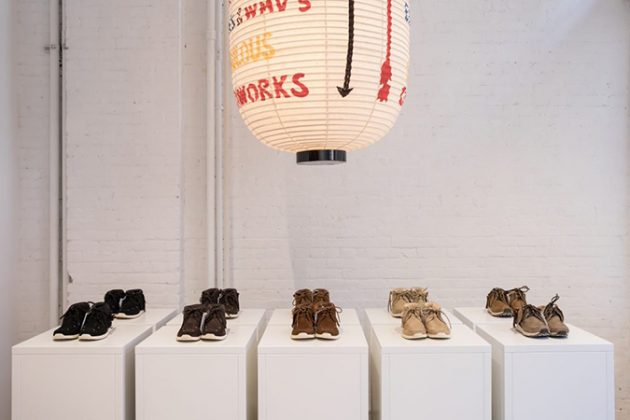 Image: 180 store.